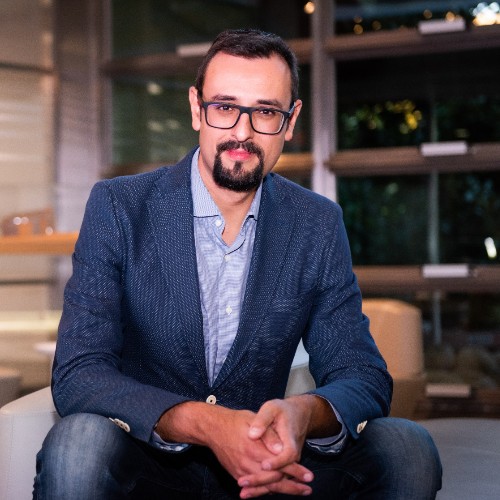 IVÁN SANCHEZ
CISO, Sanitas; Board Member, ISMS Forum.
Ver más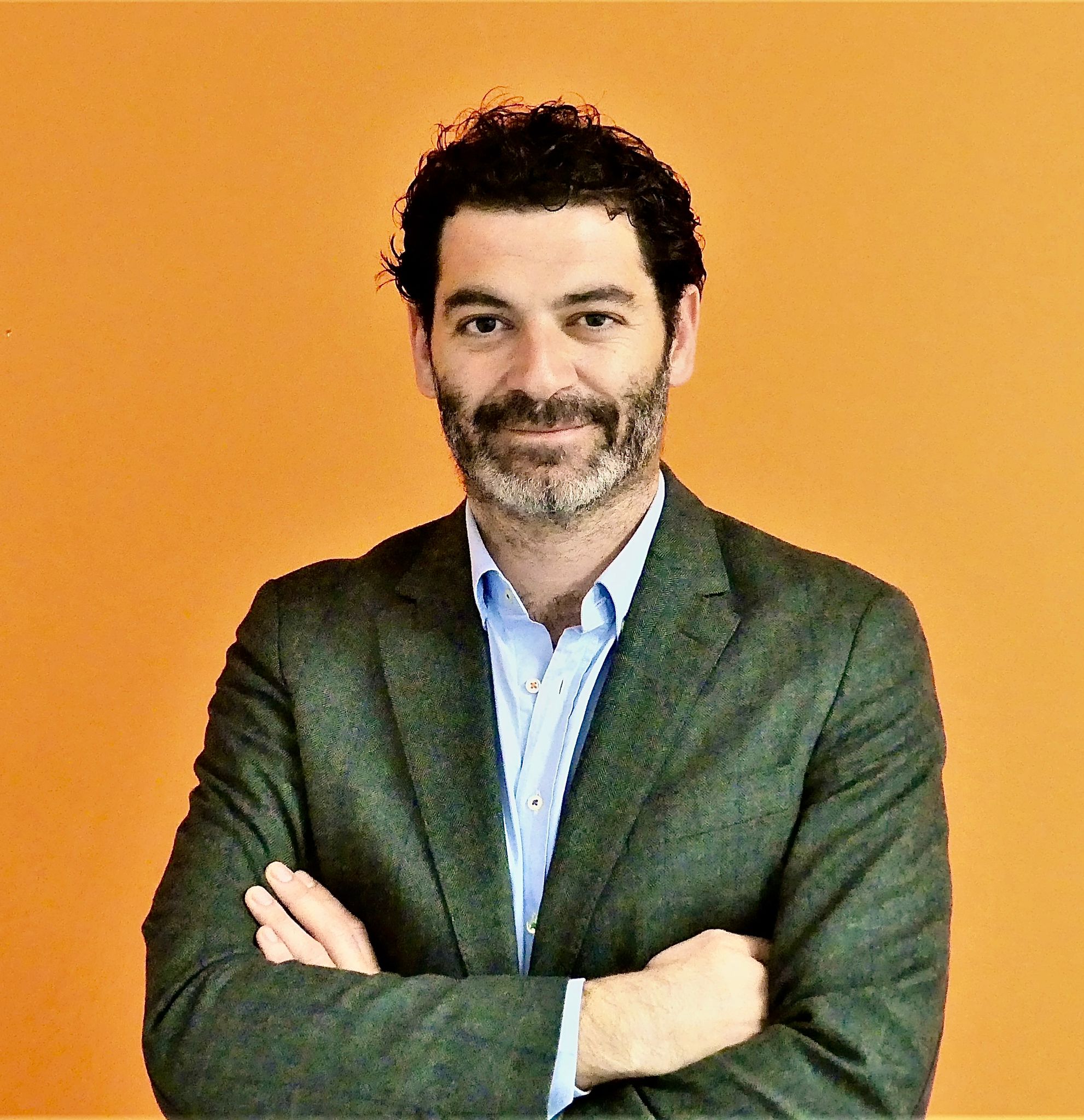 GONZALO ASENSIO
CISO, Bankinter; Board Member, ISMS Forum.
Ver más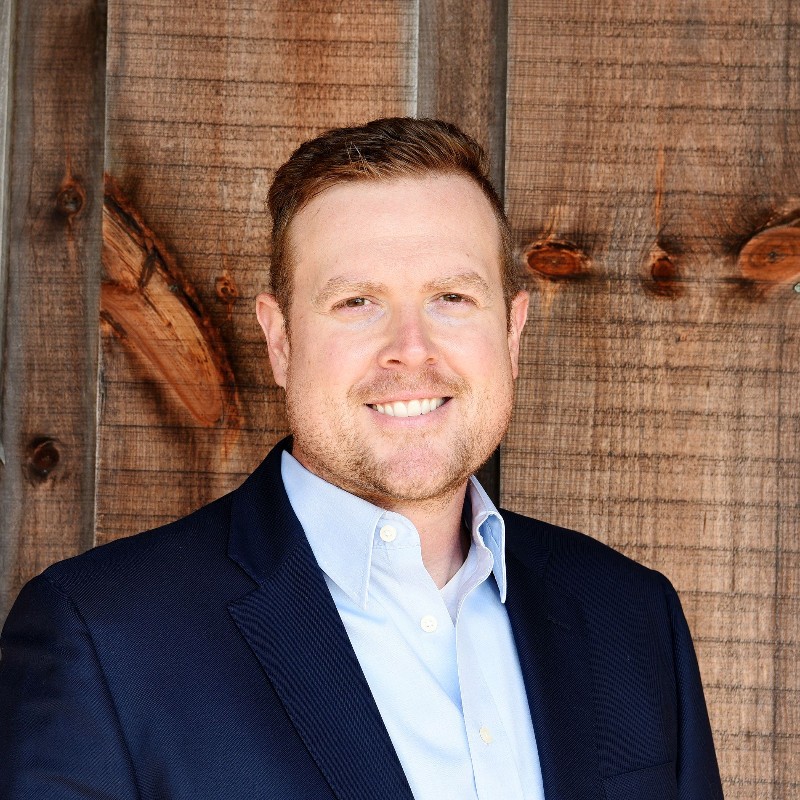 IAN WIGHT
WW Data Security Leader, IBM Security.
Ver más
Ian is the IBM Worldwide Data Security Leader responsible for driving client engagement. He has been working with data security solutions for the last 13 years and has worked with hundreds of clients through their data security journey. His focus is engaging with clients to learn their data security challenges and helping them achieve defined outcomes which drives overall business value.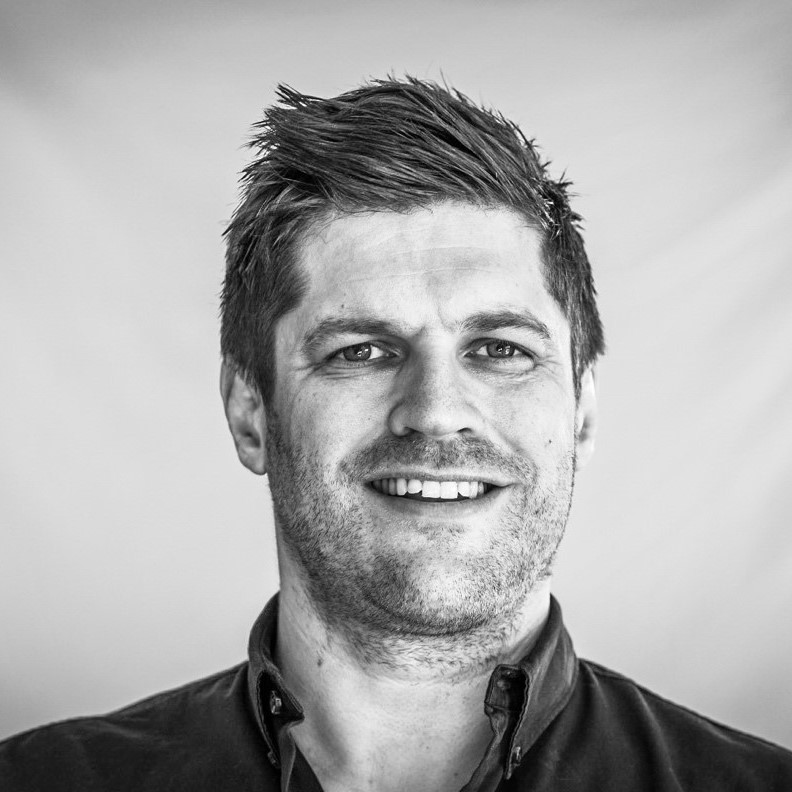 STUART WIGGINS
Strategic Threat Advisor, Crowdstrike.
Ver más
Stuart has spent over 14 years working in cyber intelligence and is a champion for using threat intelligence to improve cyber defences and reduce the impact of malicious cyber activity. His role as a Strategic Threat Advisor at CrowdStrike to be an intelligence evangelist, helping to guide customers through all aspects of threat intelligence. Prior to CrowdStrike, Stuart started his career as an intelligence analyst in the UK Intelligence Community and has worked in a number of operational, tactical and strategic roles covering a variety of national security and cyber security related topics, including a three year posting the to the United States where he worked with several U.S. Federal Government agencies.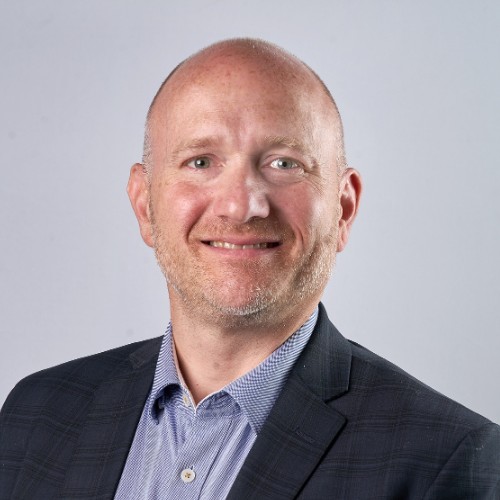 MARC LUECK
CISO, Zscaler.
Ver más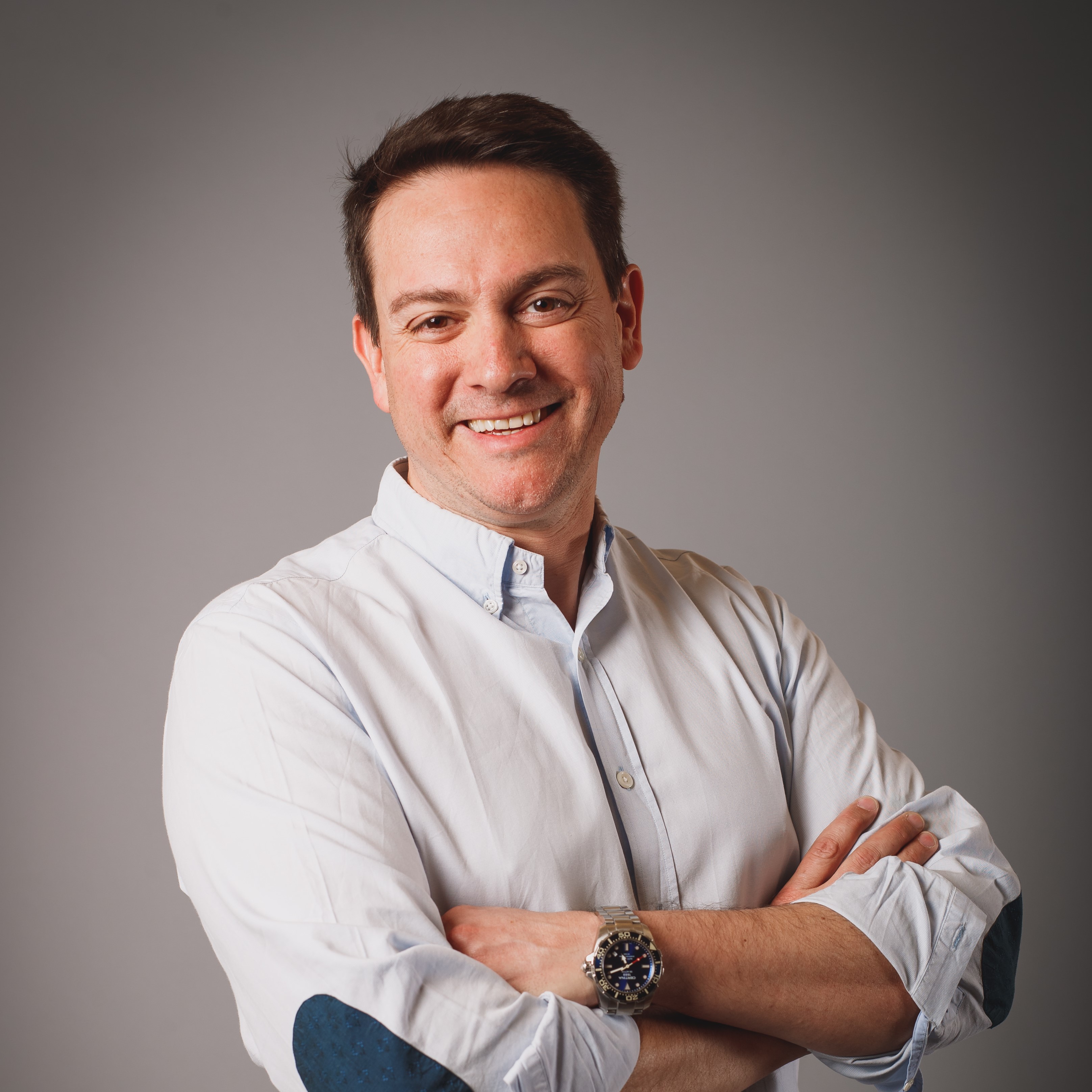 SAMUEL BONETE
Regional Sales Manager Iberia, Netskope.
Ver más
Con más de 15 años de experiencia en el mercado de TI, principalmente en las áreas de redes y seguridad, Bonete es Ingeniero por la Universidad Politécnica de Madrid.
Ha trabajado en Fortinet, donde desempeñó diversas responsabilidades hasta llegar a dirigir el equipo de ventas regionales de la filial de Iberia y Enterasys, donde lideró la estructura de canal de la compañía en España.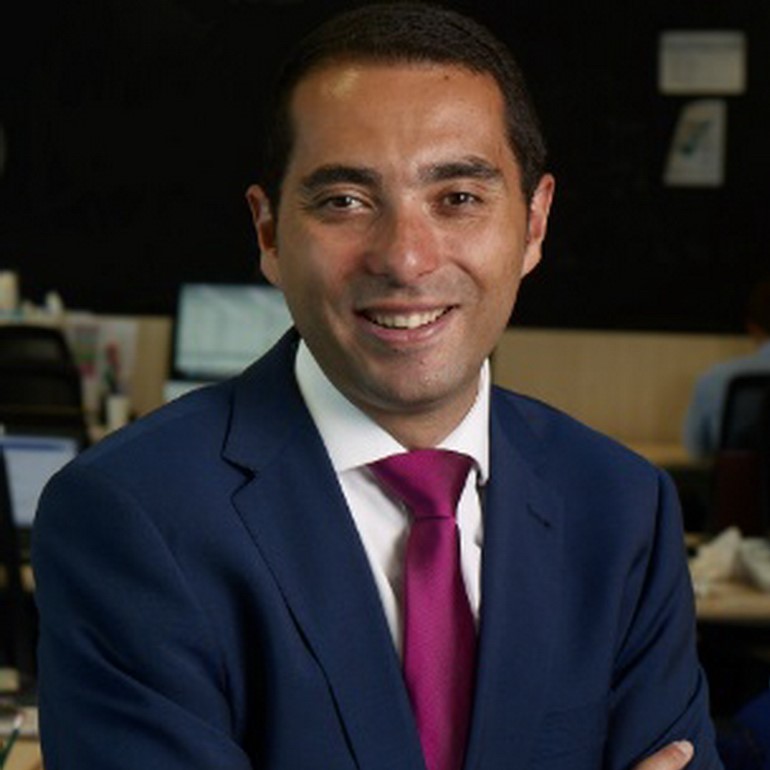 JAVIER PINILLOS
CISO, Parques Reunidos.
Ver más
Javier Pinillos completó sus estudios en Informática por la Universidad Complutense de Madrid y cuenta además con un MBA. Con más de 20 años de experiencia, comenzó su carrera asegurando la Propiedad Intelectual de grandes compañías cinematográficas y de la industria de los Videojuegos a nivel internacional. Tras varios años como Consultor de Seguridad de la Información en varias empresas del IBEX35, pasó a ser Information Security Manager en la empresa FCC. En la actualidad es el CISO Global del Grupo Parques Reunidos, el cual cuenta con más de 60 parques de atracciones y 40 hoteles en todo el mundo.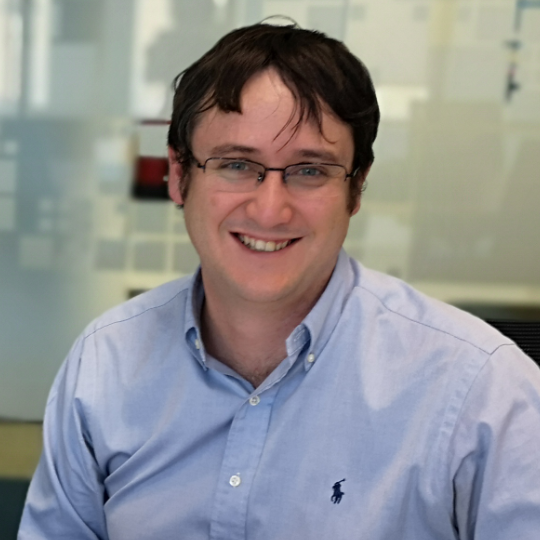 FERNANDO RUBIO
Cybersecurity Cloud Solutions Architech & CE Manager, Microsoft.
Ver más
Fernando Rubio es responsable de ciberseguridad de Microsoft España en el área de Customer Success, dirigiendo el equipo encargado de las tecnologías de seguridad, identidad y cumplimiento normativo, así como de dar una primera respuesta a los incidentes de ciberseguridad en los clientes de gran empresa. Anteriormente ha trabajado como arquitecto de seguridad, así como en respuesta a incidentes. Fernando es presentador habitual del sector de la seguridad.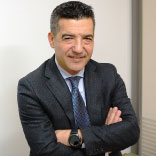 FRANCISCO NAVARRO
CISO, Cajamar; Board Member, ISMS Forum Valencia & ISMS Forum.
Ver más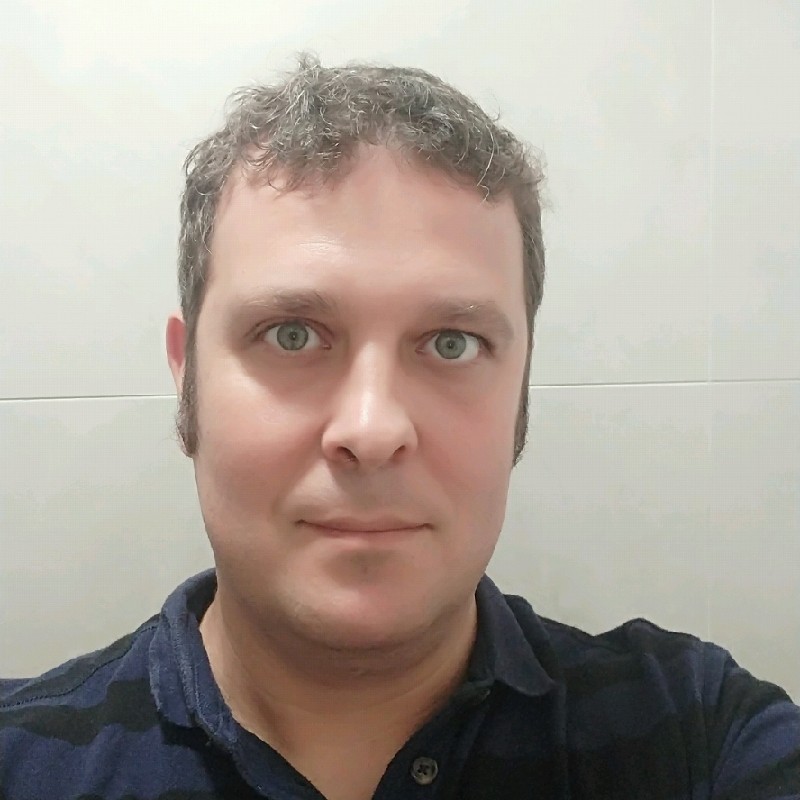 DAVID ESTEBAN
CISO, Cellnex Telecom; Board Member, ISMS Forum Barcelona.
Ver más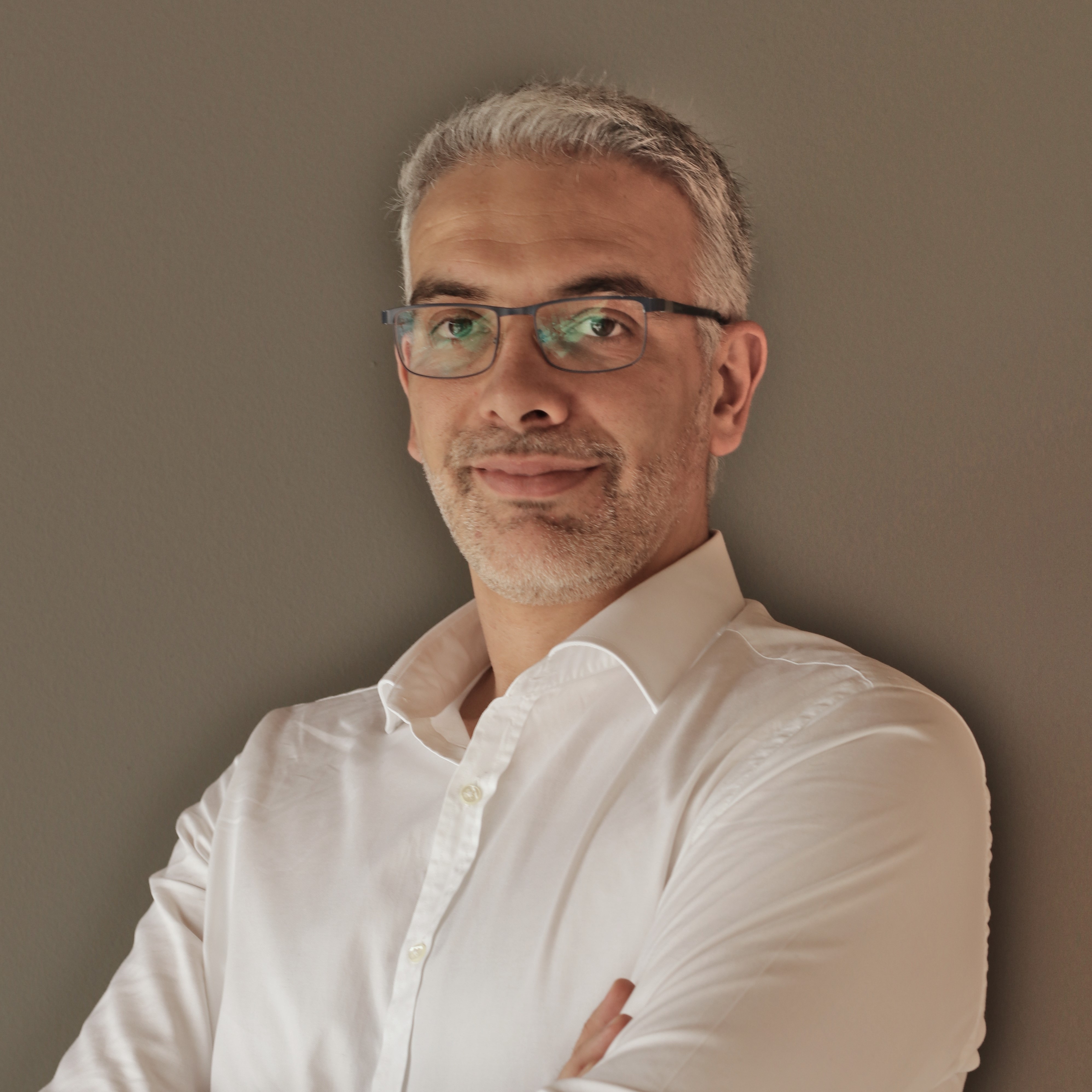 DAVID LLORENTE
Board Member, ISMS Forum Barcelona.
Ver más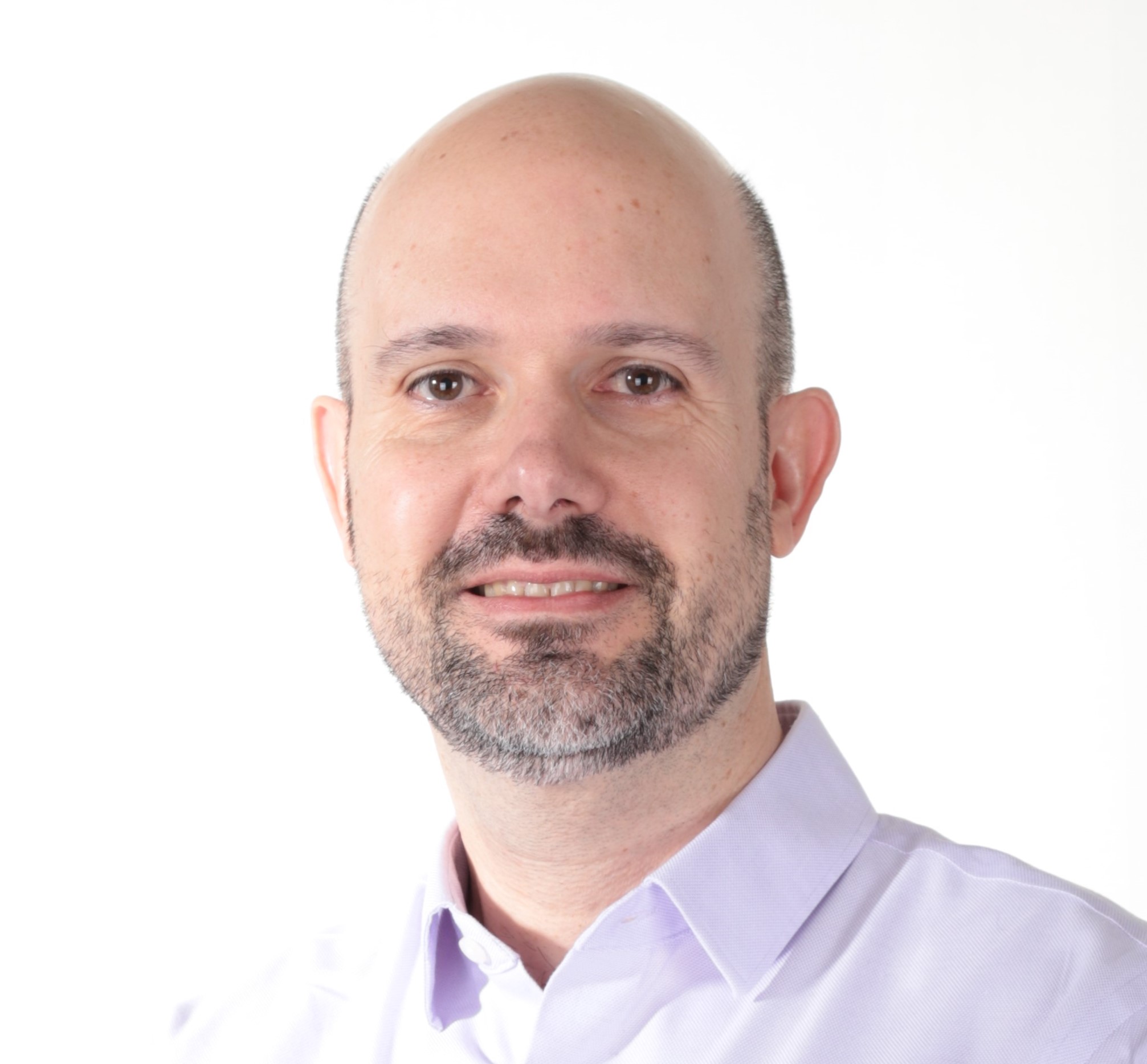 SANTIAGO MINGUITO
BISO, PepsiCo; Board Member, ISMS Forum Barcelona.
Ver más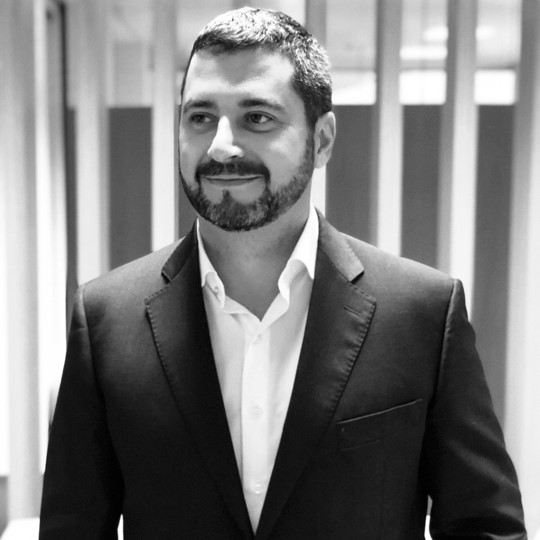 OSCAR SANCHEZ
Cybersecurity Director, PUIG; Board Member, ISMS Forum Barcelona.
Ver más
PEDRO LÓPEZ
Director CyberSecurity & Data Protection Master, UCM.
Ver más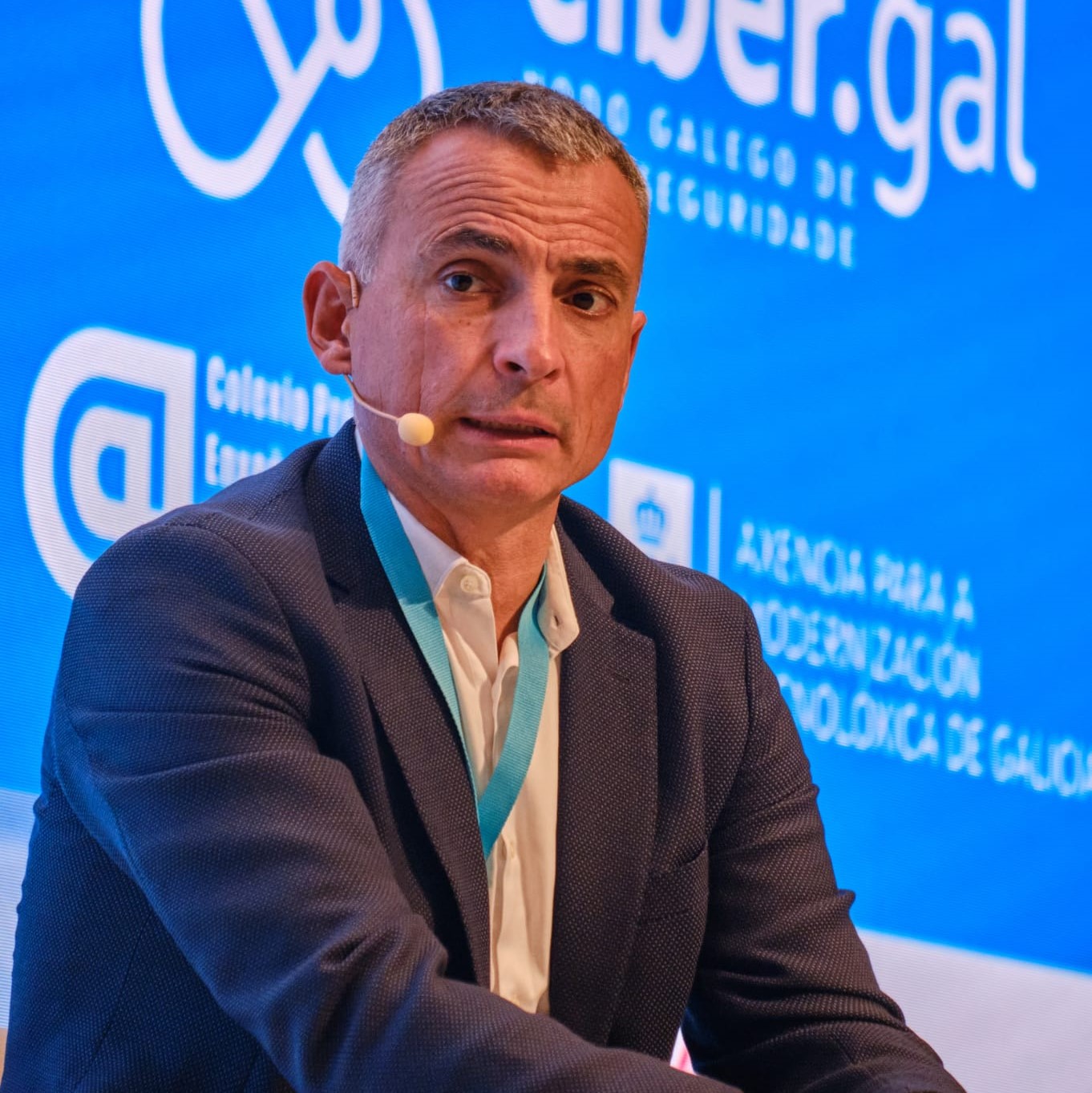 ROBERTO BARATTA
Director of Loss Prevention, Business Continuity and Security, and DPO, Abanca; Board member, ISMS Forum.
Ver más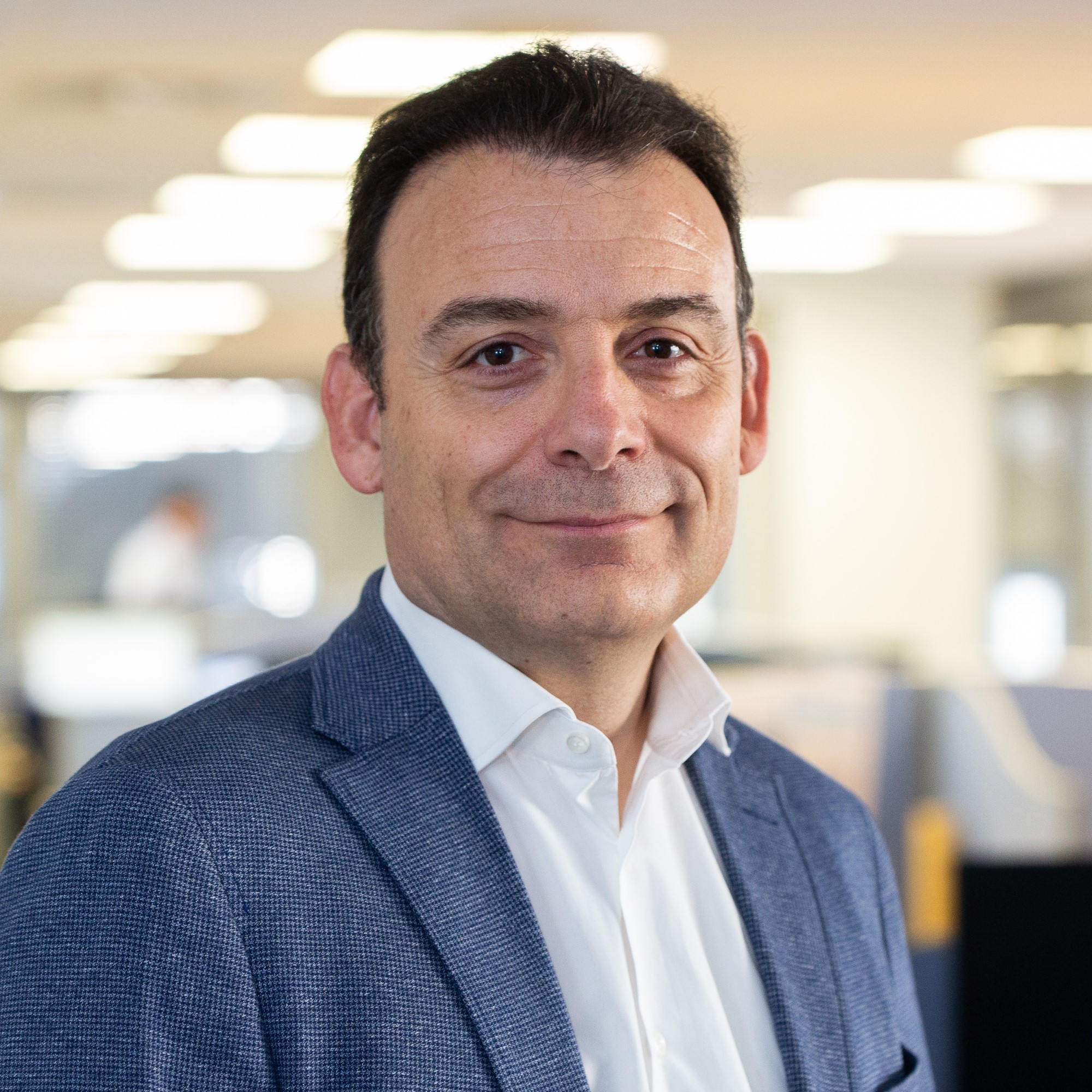 GIANLUCA D"ANTONIO
Academic Director, IE Master of Cybersecurity; Partner, Deloitte; Chairman, ISMS Forum.
Ver más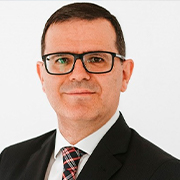 MARCOS GÓMEZ
Subdirector, INCIBE - CERT; Board Member, ISMS Forum.
Ver más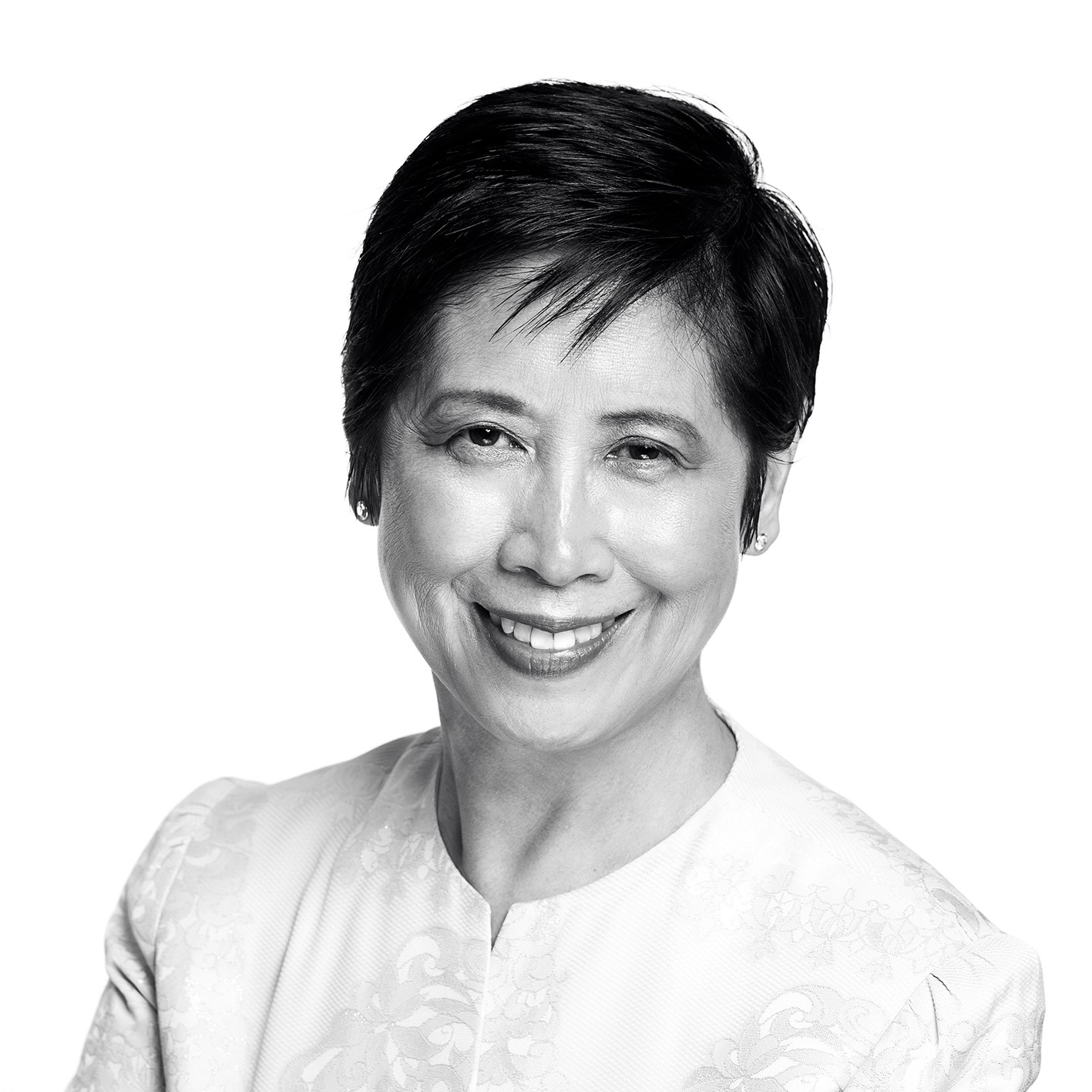 CHRISTIANE WUILLAMIE OBE
Co-Founder & CEO, Pyxis.
Ver más
Christiane has 30 years Technology and Transformation experience. In the fast-changing cyber world, Christiane believes that only a strong culture of collaboration, transparency and responsible leadership can deliver safety and security for all. Besides being a Chair and Non-Executive Board member, Christiane is the co-founder of PYXIS Culture Technologies that is quantifying the linkage between corporate culture, leadership and business results and helping senior leaders understand how culture impacts cyber security. Christiane is passionate about an effective working relationship between the CISO and the Board to enable Board's oversight of Cyber Security.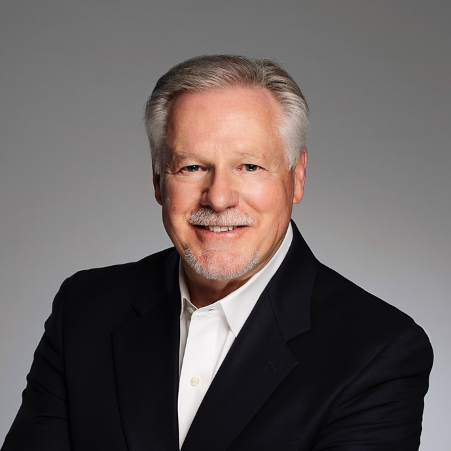 JOHN R. CHILDRESS
Co-Founder & Chairman, Pyxis.
Ver más
John R. Childress is a senior executive advisor and former CEO of an international consulting firm specialising in leadership teams, safety culture, cyber security culture, and strategy execution. For 35+ years he has advised CEOs and senior teams on business improvement and organisational change. His business books, FASTBREAK: The CEO's Guide to Strategy Execution, and LEVERAGE: The CEO's Guide to Corporate Culture are must reads for insights into navigating change and delivering superior performance.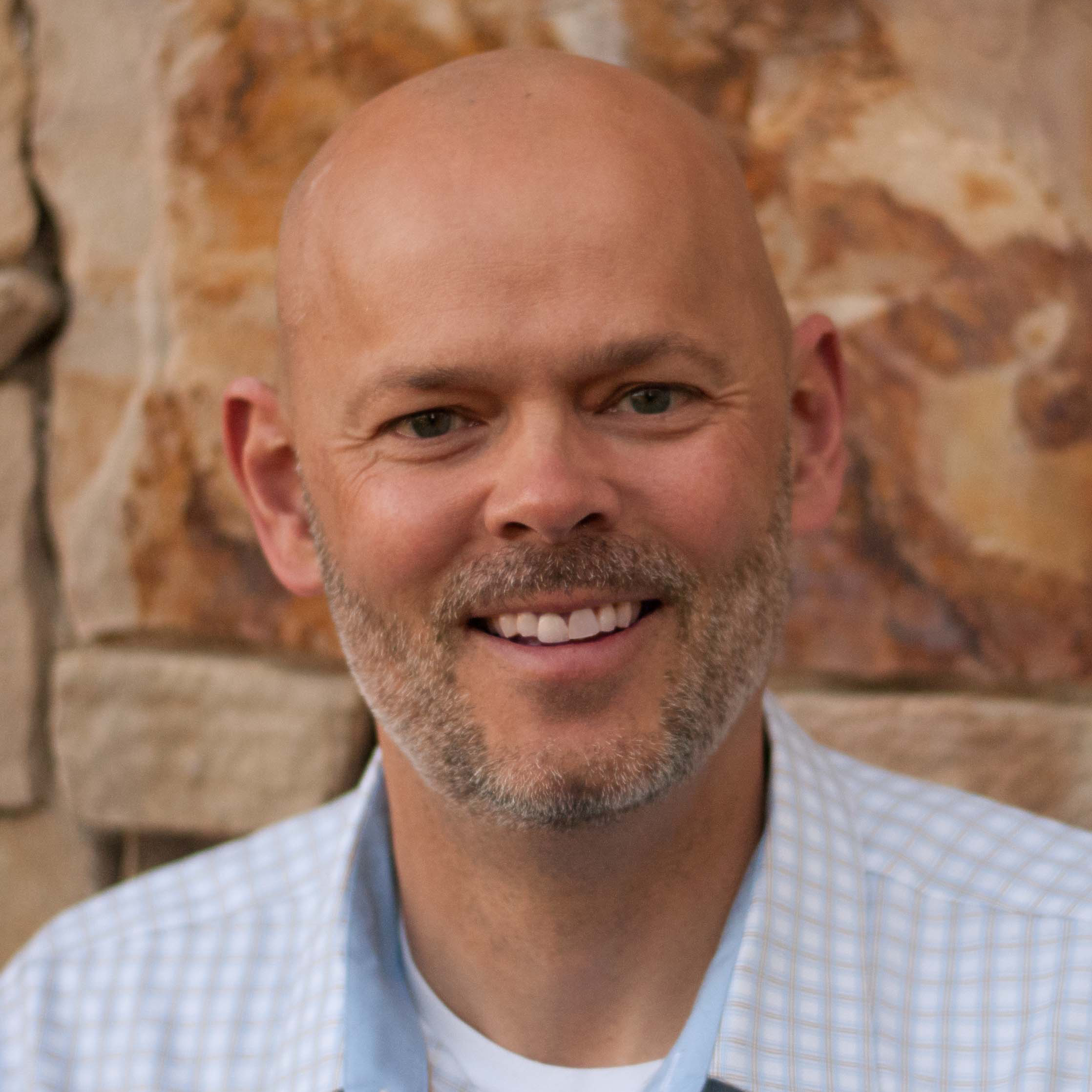 KELLY WHITE
Co-founder and CEO, Riskrecon.
Ver más
Kelly White is the co-founder and CEO of RiskRecon, a cybersecurity risk ratings company that enables dramatically better third-party security risk management. Prior to founding RiskRecon, Kelly held various enterprise security roles, including CISO and Director of Information Security for financial services companies. Kelly was also practice manager and senior security consultant for CyberTrust and Ernst & Young.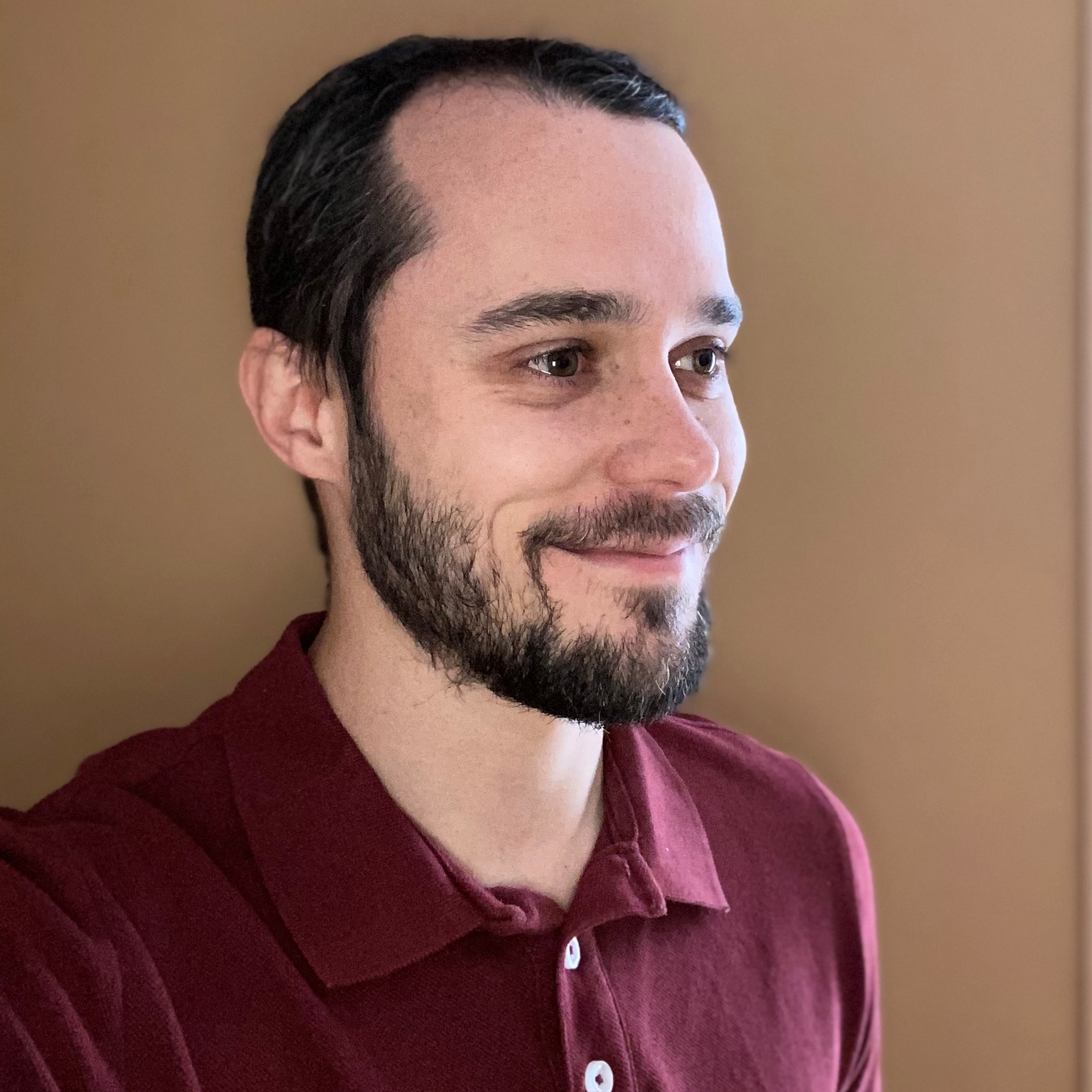 SERGIO MAESO
Solutions Engineer, Cloudflare.
Ver más
Sergio es Ingeniero de Soluciones en Cloudflare. En el pasado ha trabajado en Nokia Networks, implementando y administrando arquitecturas SD-WAN en colaboración con reconocidos ISPs, incluyendo la integración de firewalls como VNFs. Actualmente su trabajo se centra en educar, capacitar y en garantizar el éxito de los clientes empresariales de Cloudflare en variadas verticales, tanto en el aspecto de seguridad como en el rendimiento.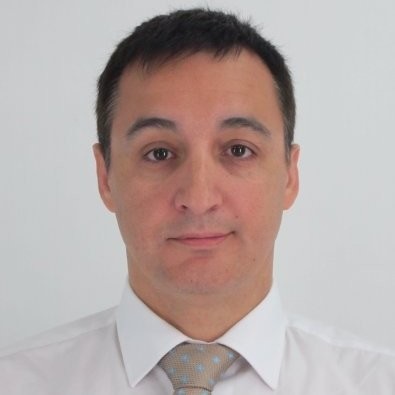 DAVID BALDOMERO
Senior Systems Engineer, Trellix.
Ver más
David has worked in the IT industry for 26 years, 22 of those specifically focused on information security. He is an experienced technology evangelist and consultant. Passionate about innovation and cybersecurity, He likes to bring expertise in solving complex problems to allow companies to advance their digital transformation projects in Spain and Internationally.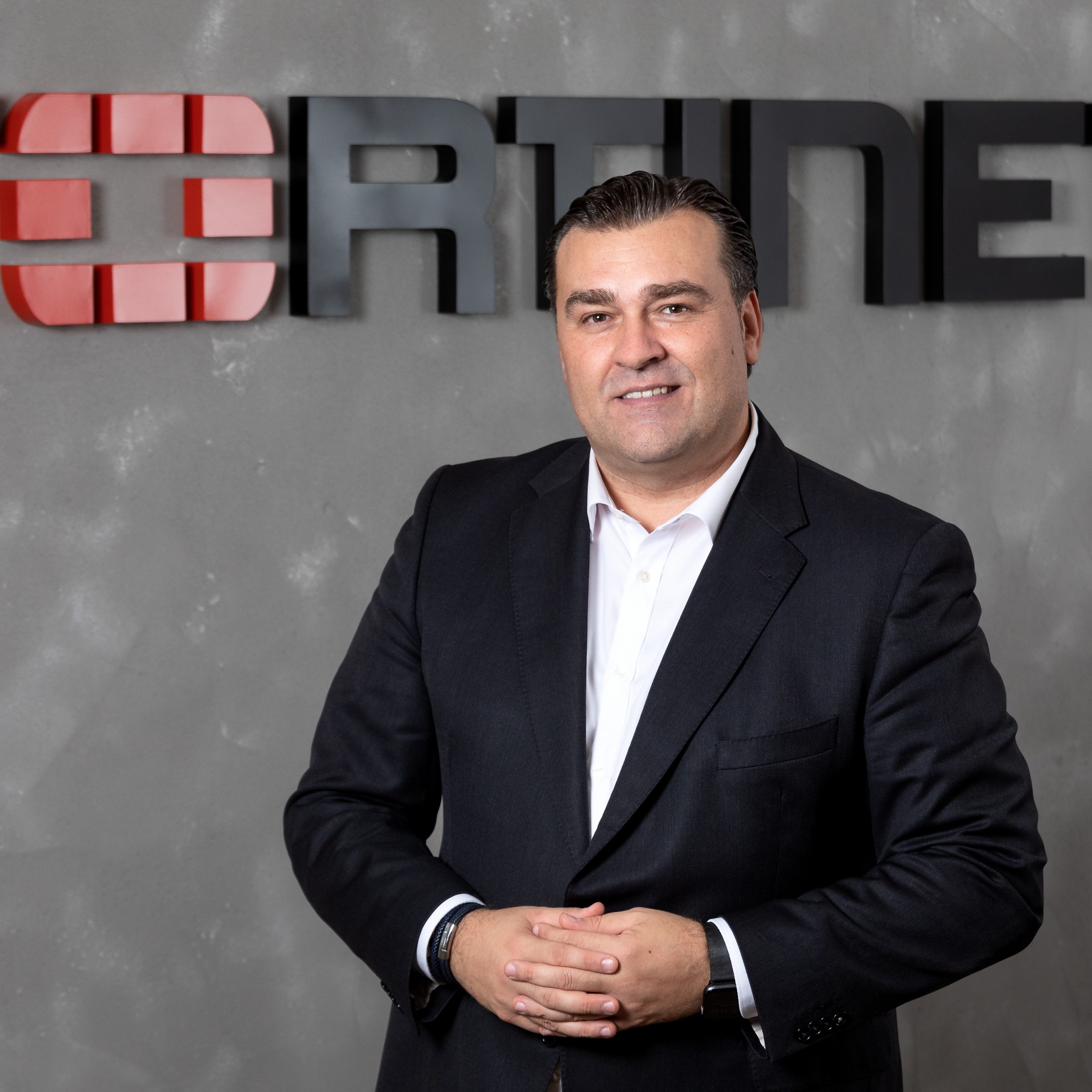 DAVID GARCIA
Manager Sales Specialist, Fortinet.
Ver más
David García Cano, desde Marzo del 2022, es el Director de Venta Especialista y Desarrollo de Negocio para España y Portugal en Fortinet. Ingeniero Informático por la Universidad Carlos III de Madrid , ostenta varias certificaciones en el área de la ciberseguridad como son CISSP, Lead Auditor en 27001 y Business Continuity Management (CBCI), etc. Su carrera siempre se ha desarrollado alrededor de la ciberseguridad con más de 20 años de experiencia en este sector. Empezó su carrera profesional en Vodafone en el año 2000. Ha trabajado en el área de la ciberseguridad para compañías de primer nivel como Repsol, Trend Micro, HPE Aruba o Pulse Secure.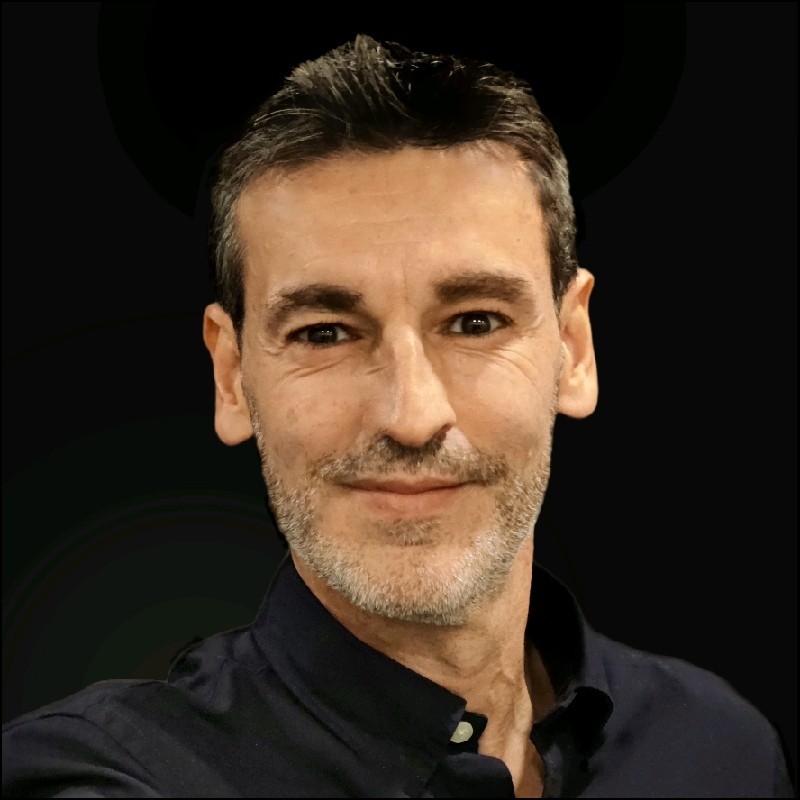 PACO HUERTA
Vice President, Product Management, Devo.
Ver más
As a VP of Product Management for Devo, Paco Huerta is responsible for the products and solutions that facilitate the onboarding of new customers, as well as the access to cybersecurity intelligence logic and added-value components. In addition to that, Paco Huerta is responsible for the portfolio of tools and solutions that are behind the community of content developers. With significant experience in the Telecoms and Media industries, Paco Huerta held multiple leadership roles in Ericsson, leading various product and services organizations globally. His last professional stage in the company was oriented to the design, development and go-to-market of data analytics and business intelligence solutions.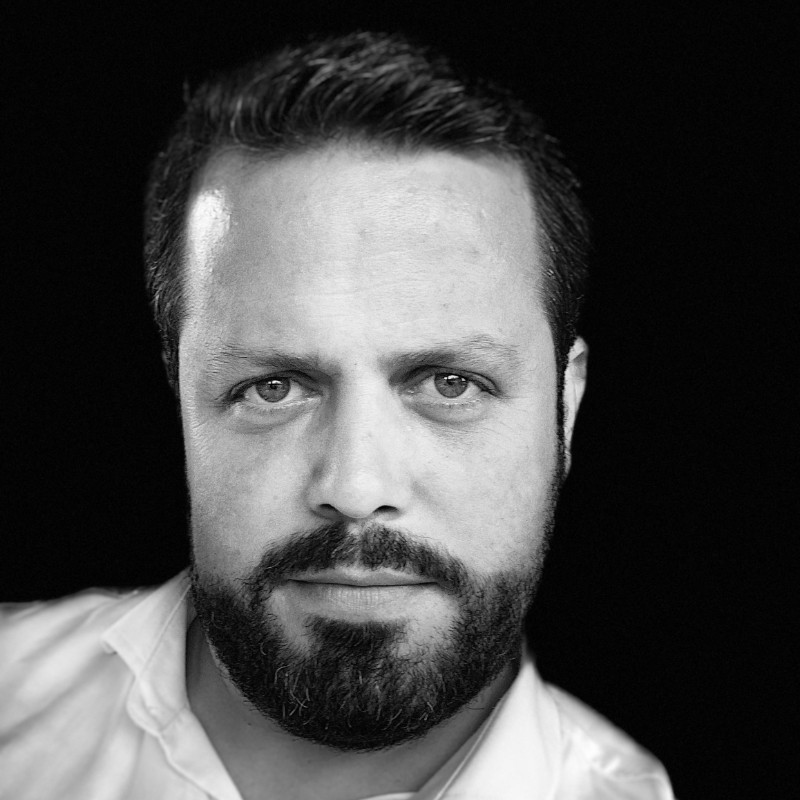 ADOLFO HERNANDEZ
Security Operations Director, Banco Sabadell.
Ver más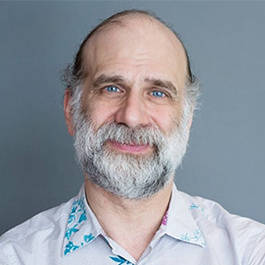 BRUCE SCHNEIER
CYBER SECURITY EXPERT.
Ver más
MIGUEL OLÍAS
Cyber Risk Advisory Senior Manager, Deloitte.
Ver más
Miguel Olías de Lima actualmente es Senior Manager responsable del área de estrategia de ciberseguridad de Deloitte España, que compatibiliza dirigiendo la Cyber Academy y el área de Cyber War Gaming también de Deloitte. Miguel se incorporó en Deloitte en el 2015, ejerciendo en paralelo la docencia durante algunos años en el IE y en la UC3M. Anteriormente Miguel fundó 2 empresas de base tecnológica en las que estuvo trabajando desde el 2009 antes de unirse a Deloitte.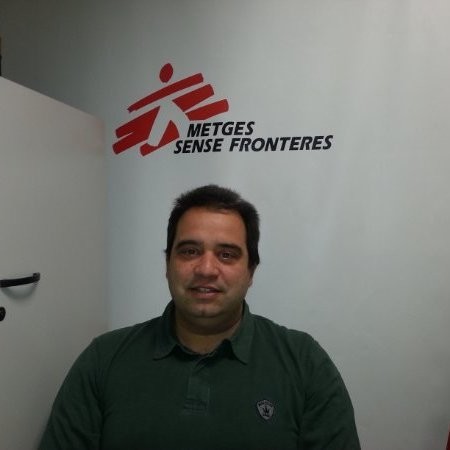 MARTÍN DE RIQUER
CISO, Médicos sin Fronteras.
Ver más
He cursado estudios en ingeniería de Sistemas por la UOC (universidad abierta de Cataluña) y realizado un posgrado en Gestión de la información y el conocimiento y un Máster en Gestión de las tecnologías de la información por la UOC. Participo activamente en labores de formación para asociaciones de profesionales de seguridad de la información y colaboro puntualmente con diversos Masters de ciberseguridad. Soy miembro del equipo de trabajo de 'information Security & Data Protection' de Nethope. Con una experiencia de más de 20 años en seguridad de la información en organizaciones de diversos sectores, como Banca y administración pública; actualmente ocupo la posición de responsable de seguridad de la información para la ONG Médicos sin fronteras.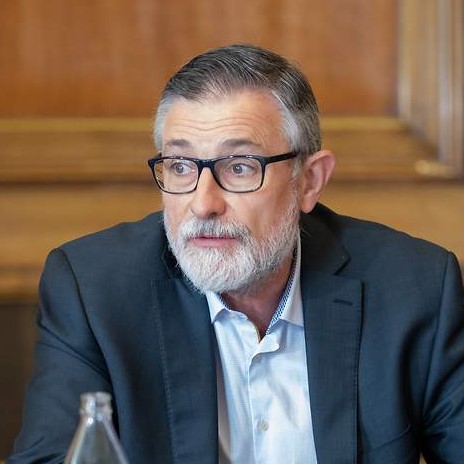 RAFAEL HERNANDEZ
CISO, Cepsa; Board Member, ISMS Forum.
Ver más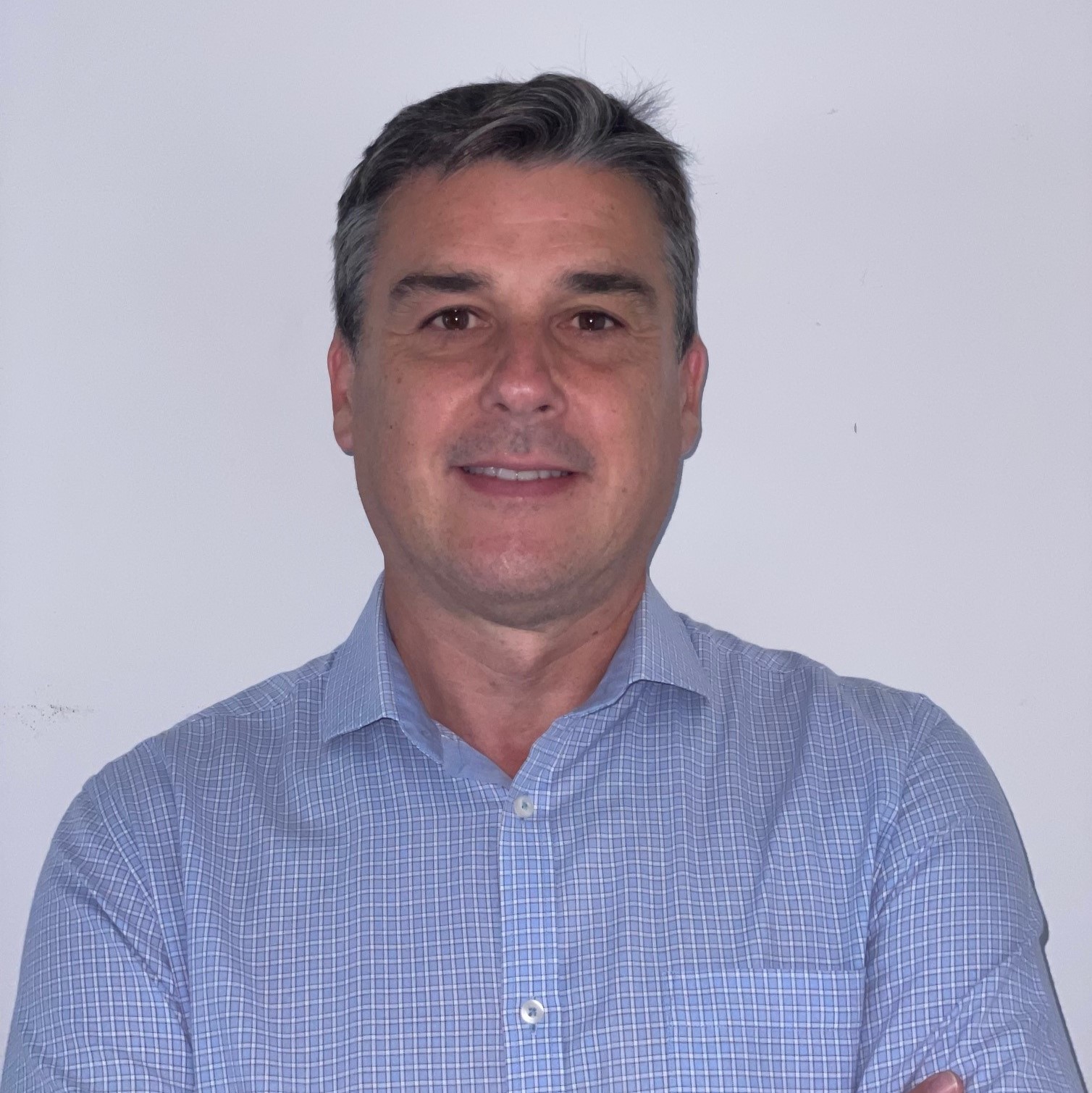 JAVIER LARREA
Senior Sales Engineer, Forcepoint.
Ver más
Senior Sales Engineer en Forcepoint. Llevo 21 años en el sector de ciberseguridad y desde hace más de 15 años en diferentes vendors de seguridad como Stonesoft, Mcafee y Forcepoint trabajando como ingeniero de preventa.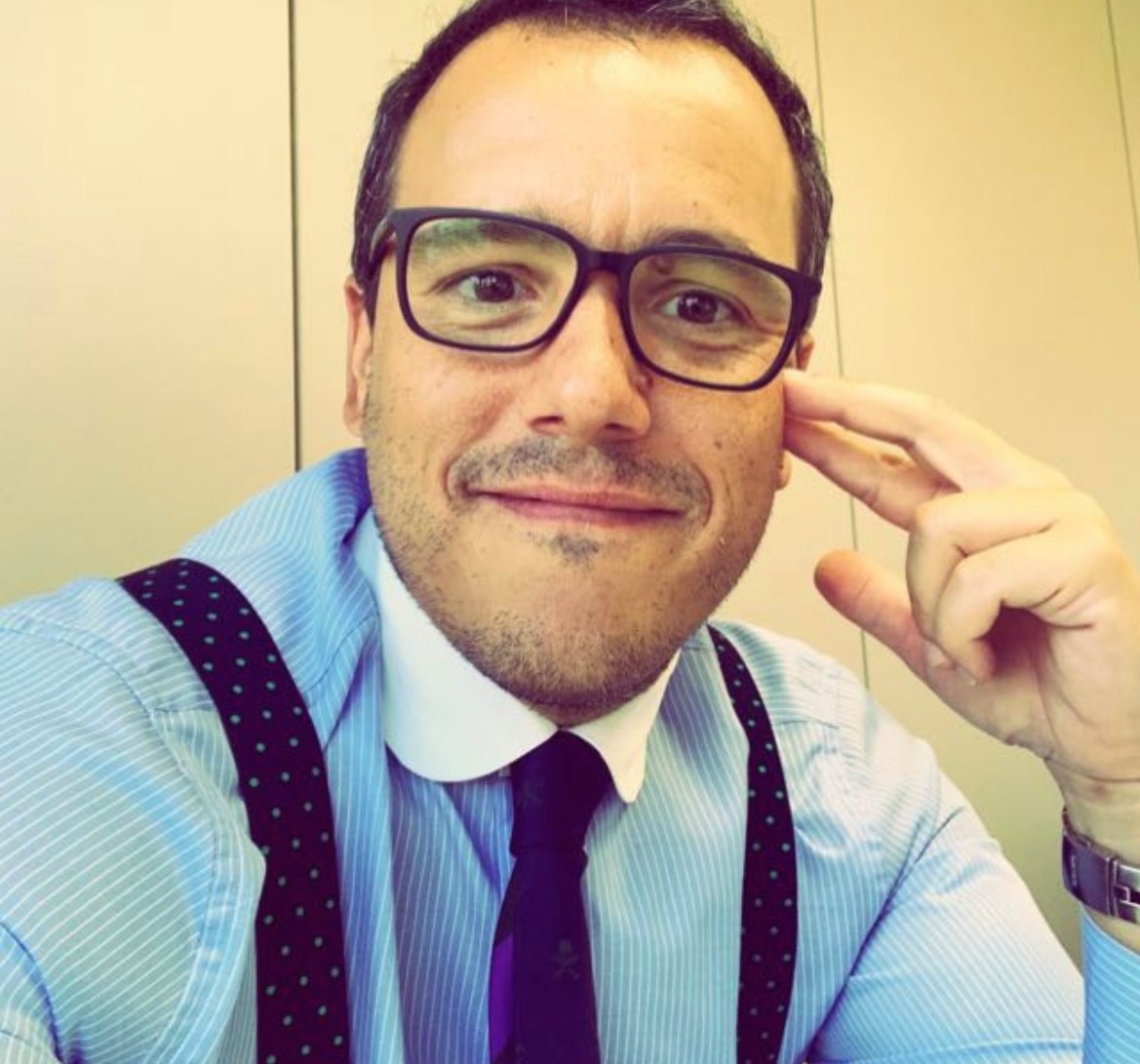 SERGIO PADILLA
Responsable de Seguridad de la Información, Banco de España.
Ver más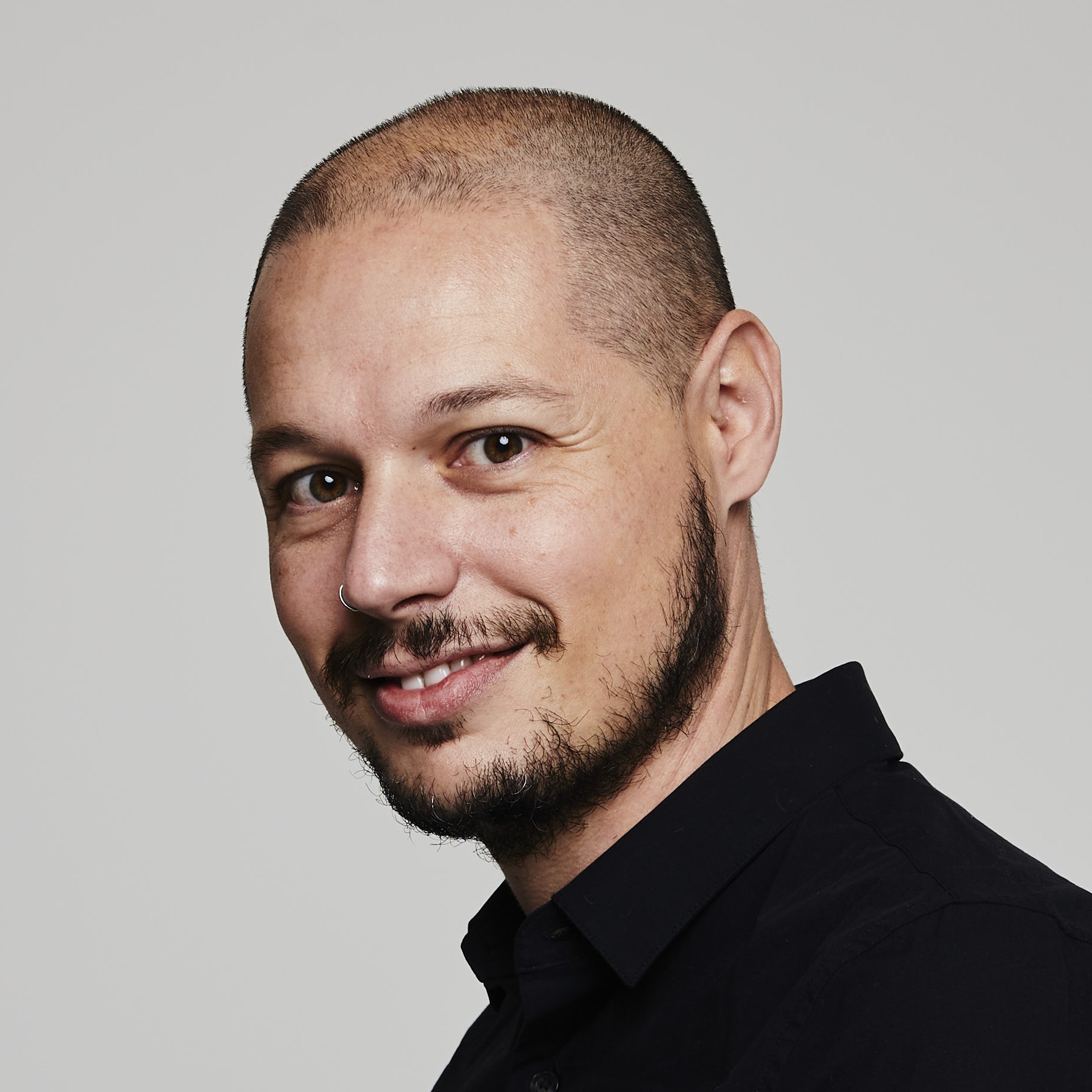 SERGIO ALVAREZ
Chief Innovation Officer, SciTheWorld.
Ver más
Economist trained at the Bank of Spain with a PhD in Computer Science at UCL supervised by Renaissance Technologies. Therein, he fathered Avatar Calibration and Learning-Adaptive Machines in trading which led to a position as honorary researcher. After reaching the prize for the Best Trading Platform in Europe at BBVA, Sergio left the industry to create his own Centre of Excellence, SciTheWorld, where he provides applied science to some of the best agents in their industries, globally. Further, he is founding board member at a Swiss blockchain company (Forctis) and a quantum computing one (QuantumMads); and he is also advisor to the OECD's Global Partnership for Artificial Intelligence among other things.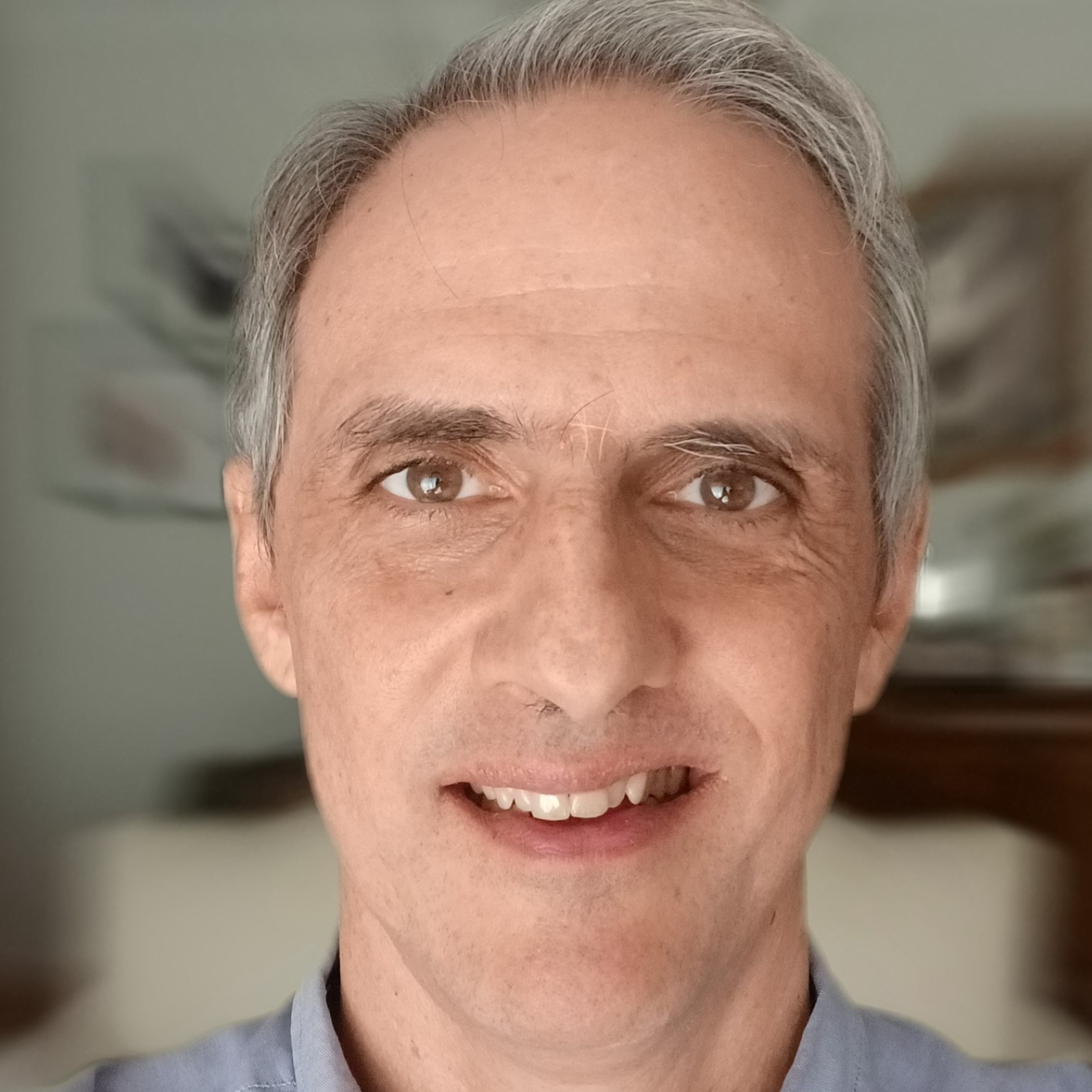 JOSE MANUEL CABRERA
Gerente Estrategia, Riesgos y Concienciación de Ciberseguridad, Repsol.
Ver más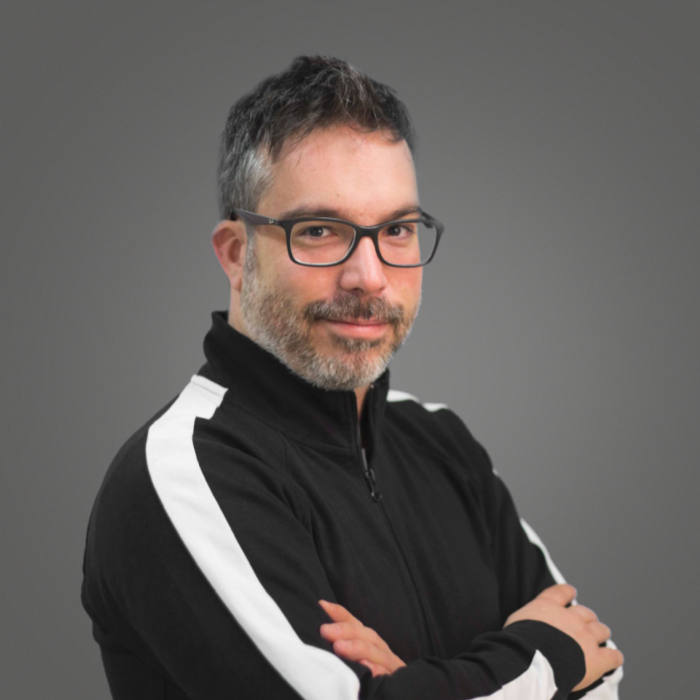 SERGIO JIMÉNEZ
Fundador y CEO, Tier8.
Ver más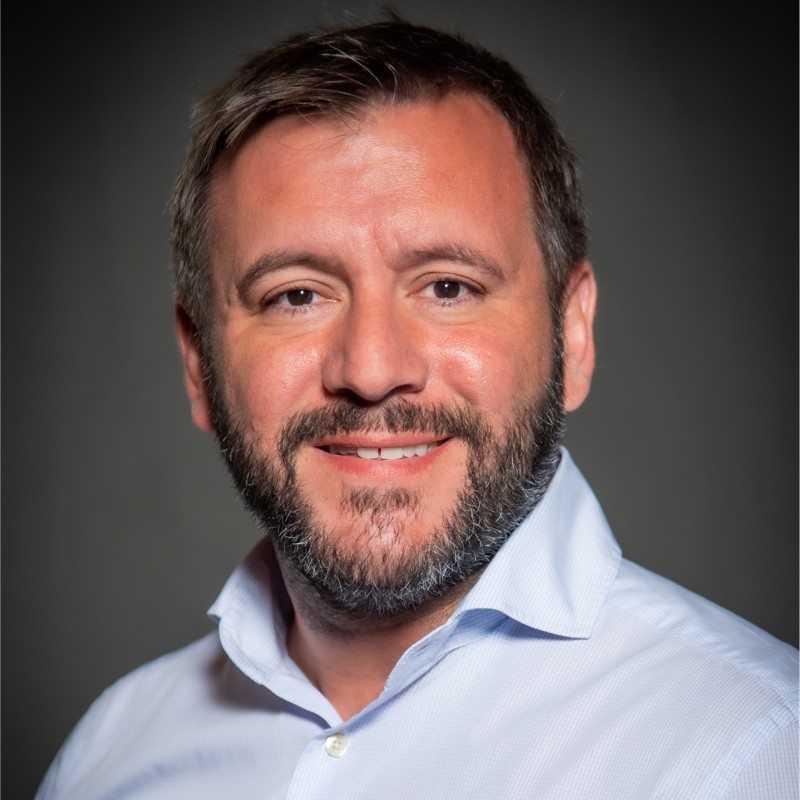 ENRIQUE SERRANO
Sales Engineer, Delinea.
Ver más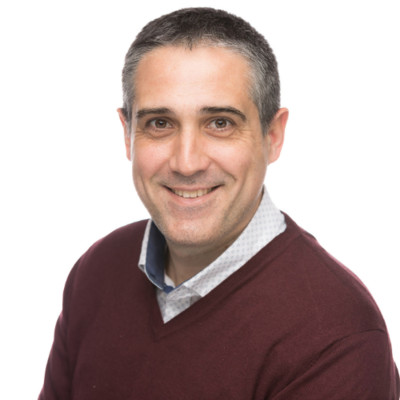 XAVIER CADENAS
Systems Engineer Manager, Aruba.
Ver más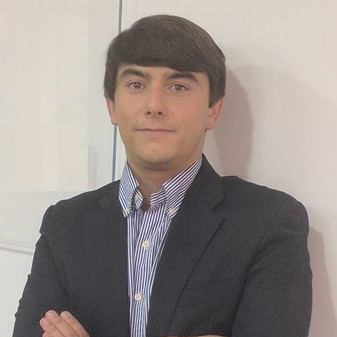 JUAN-ROMÁN MARTINEZ
Gerente de Proyectos de Defensa y Seguridad, Indra.
Ver más
Técnico en Informática de Gestión e Ingeniero Superior en informática por la UPM. Es Graduado en Administración y Dirección de Empresas por la UNED y tiene un Máster en Gestión de contratos con la Administración Publica con aplicación a la Defensa por el Instituto Universitario General Gutiérrez Mellado de la UNED. Finalmente es Executive MBA por la IE Business School del Instituto de Empresa y Certified Cybersecurity Profesional por ISMS Forum. Laboralmente, tras trabajar 10 años en el desarrollo de aplicaciones para el ámbito de la OTAN y del Ministerio de Defensa de España, durante más de 3 años fue el Responsable de Desarrollo de Negocio de FCC en los sectores de Defensa, Ciberdefensa, Ciberseguridad, Smart Cities e IoT. Actualmente trabaja en Indra, donde es Gerente de proyectos de Defensa y Seguridad, focalizado en él ámbitos Ciber, Seguridad y Defensa de los mismos destacando su función de coordinador del Proyecto VALKYRIES del programa H2020 y de las propuesta de Horizonte Europa y EDFs de la EDA (European Defense Funds de la European Defense Agency)
JOAQUÍN CASTELLÓN
CISO, Navantia.
Ver más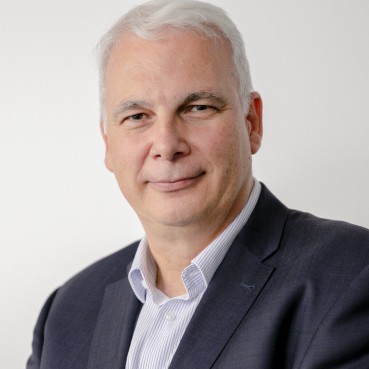 FRANCISCO LÁZARO
CISO, Renfe; Board Member, ISMS Forum.
Ver más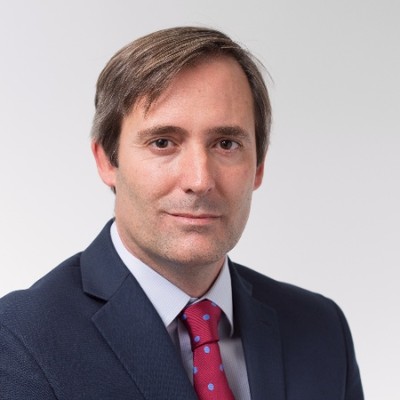 JUAN COBO
CISO, Ferrovial.
Ver más
MARIANO J. BENITO
Cybersecurity Ambassador, GMV; Coordinador del Comité Técnico Operativo, CSA-ES.
Ver más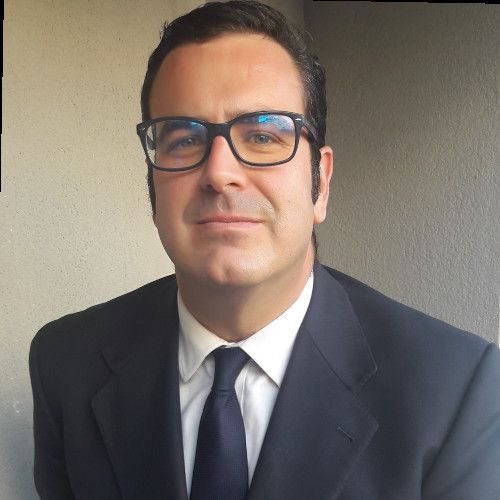 RAMÓN ORTIZ
Responsable de Seguridad, Mediaset.
Ver más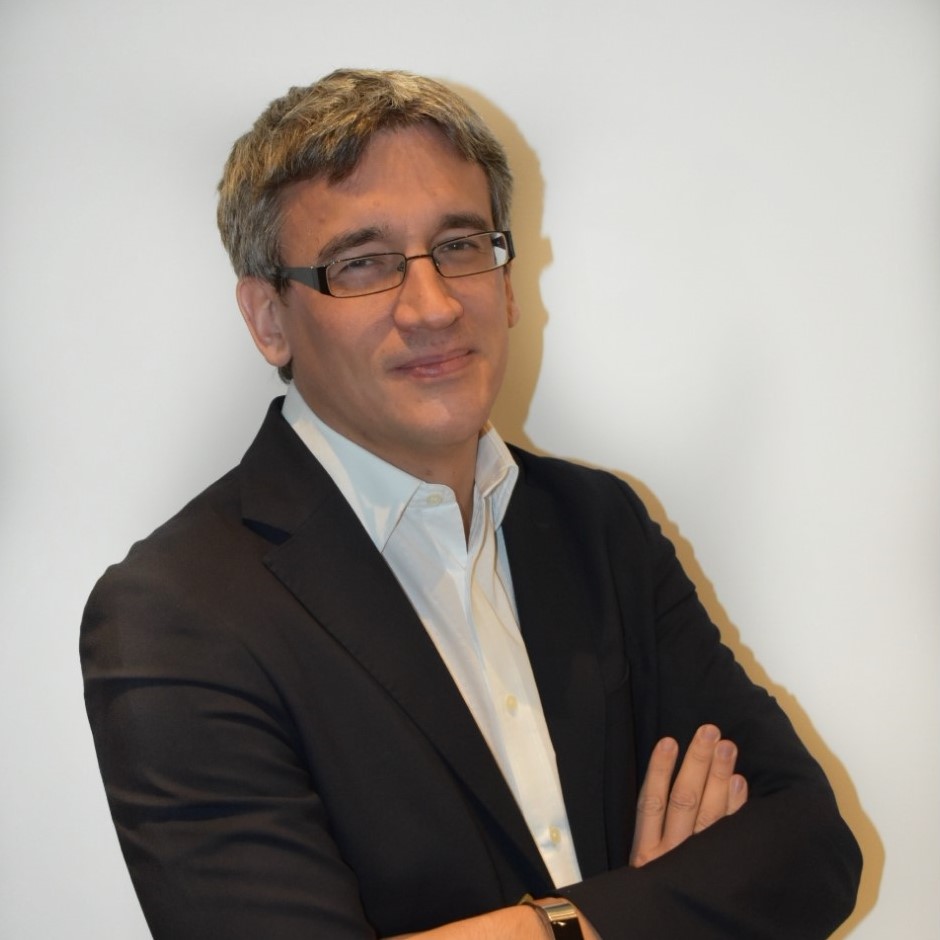 JOSE MARÍA GARCÍA
Head of Global Security Technology Architecture, Mapfre.
Ver más

MIGUEL ÁNGEL PÉREZ
Cloud Leader, Telefónica Tech; Board Member, ISMS Forum.
Ver más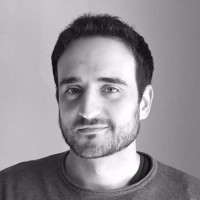 ENRIQUE CERVANTES
CISO, Fintonic.
Ver más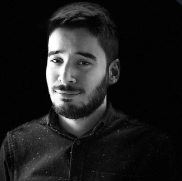 USAMA ALANBARI MEHDI
Cybersecurity Engineer, especialista Purple Team, ING.
Ver más
Crecí en la rama de la ingeniería informática focalizada en el desarrollo de aplicaciones de forma eficiente, segura y resiliente. Con los años he ido especializándome en la rama de la ciberseguridad en aspectos como: protección frente al Top 10 OWasp, protección de datos, evangelización de una organización a nivel de ciberseguridad, automatización en el control de incidentes en aplicaciones, etc.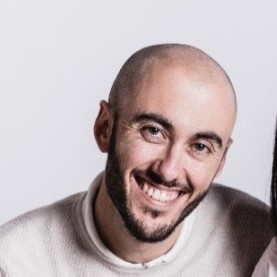 JORGE PARDEIRO
Global IT Security Architecture, Sabadell.
Ver más
Jorge Pardeiro es Arquitecto Global de Seguridad en Banco Sabadell, responsable de la definición de arquitecturas de seguridad, mejores prácticas y whitepapers de seguridad. Anteriormente, Jorge trabajó para Accenture como responsable de Identidad Digital en Iberia, trabajando en la definición e implementación de arquitecturas de identidad en numerosas empresas europeas. Es Técnico Superior en Administración de Sistemas por la Universidad Rey Juan Carlos I y MBA por el Instituto de Empresas (IE).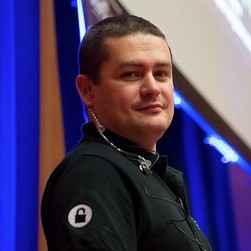 ROMÁN RAMIREZ
Founder; Technology and Cybersecurity Expert, Rooted.
Ver más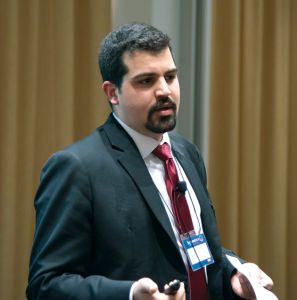 LUCAS VARELA
Miembro, ISMS Forum.
Ver más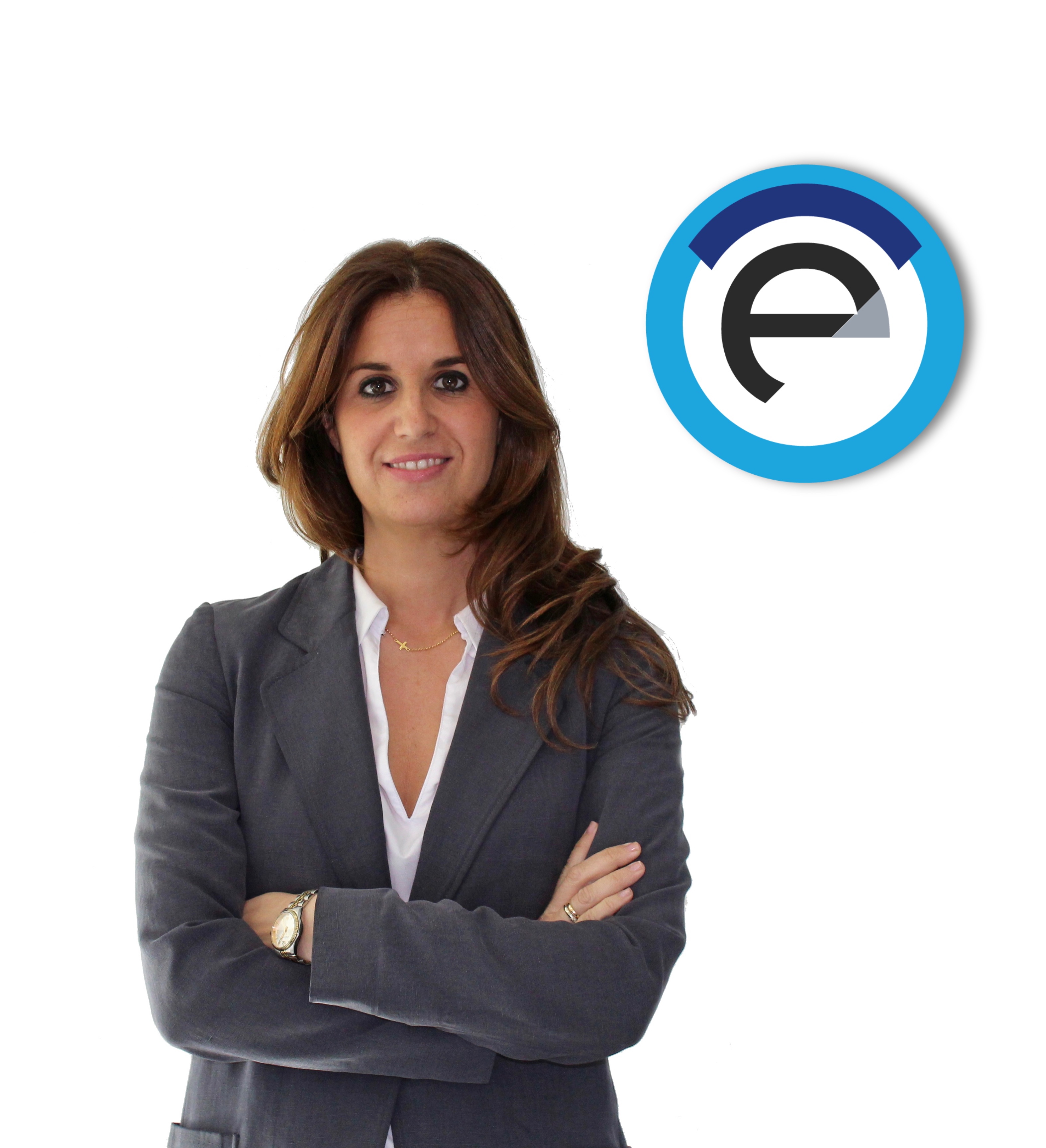 ESMERALDA SARACIBAR
Socia, Ecix Group; Miembro del Comité Operativo, Data Privacy Institute.
Ver más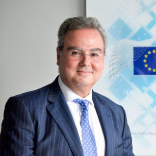 LEONARDO CERVERA
Director, EDPS.
Ver más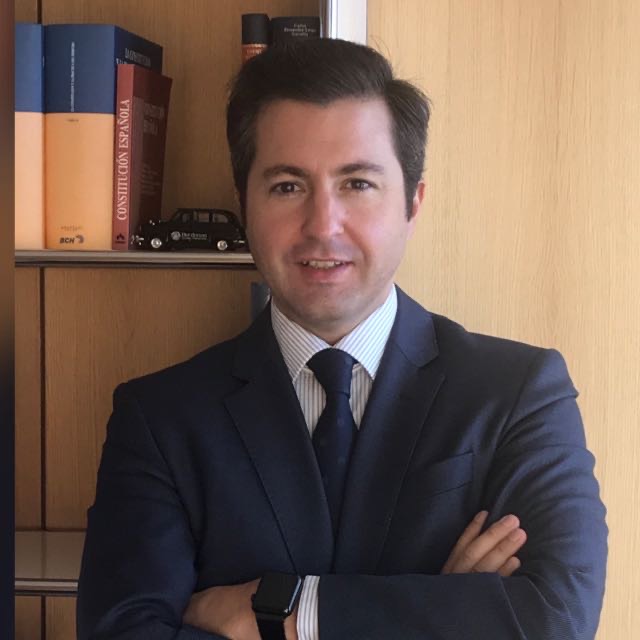 RUBÉN CABEZAS
DPO, Banco Santander.
Ver más
D. Rubén Cabezas Vázquez, Delegado de Protección de Datos de Banco Santander. Rubén ha desempeñado su carrera profesional durante más de 15 años en despachos internacionales especializándose en el asesoramiento en cuestiones de protección de datos y comercio electrónico. Se incorporó al Grupo Santander como DPO Y Director de Privacidad en 2018 .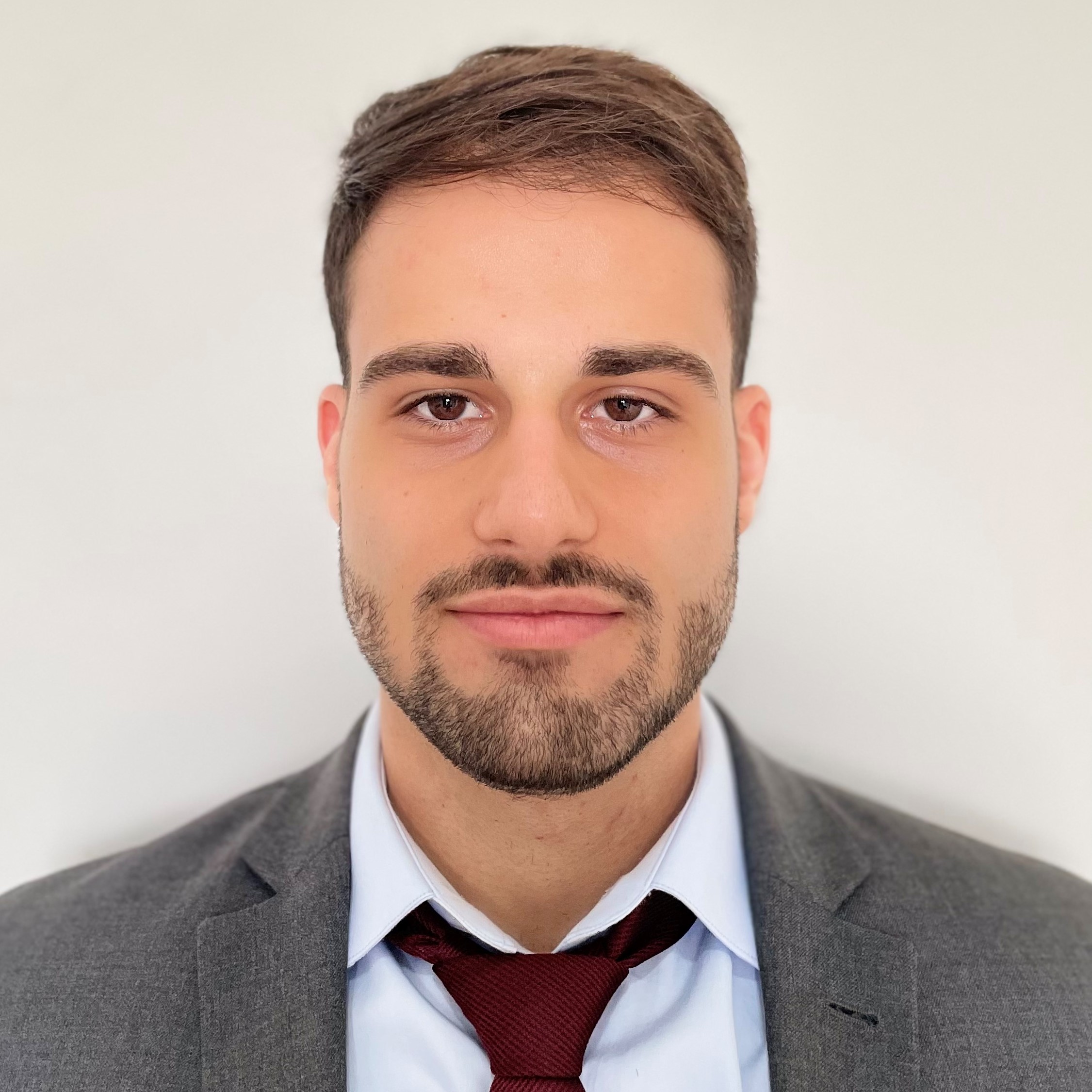 MARCO MENDES
Privacy Associate, OneTrust Privacy Counsel.
Ver más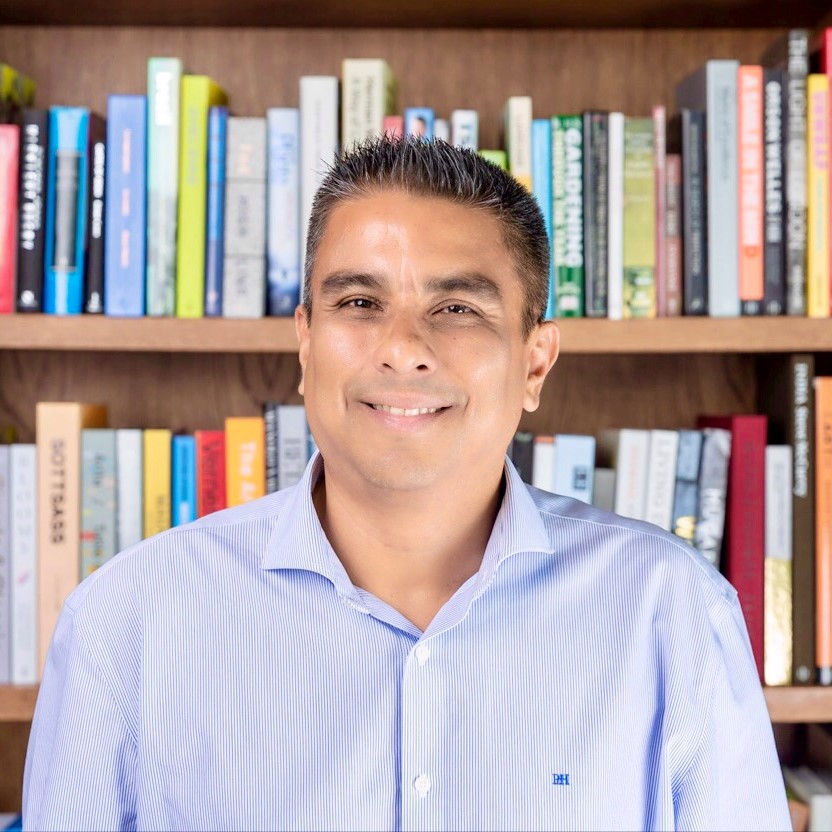 ERWIN GÜIZA
Solutions Executive, OneTrust.
Ver más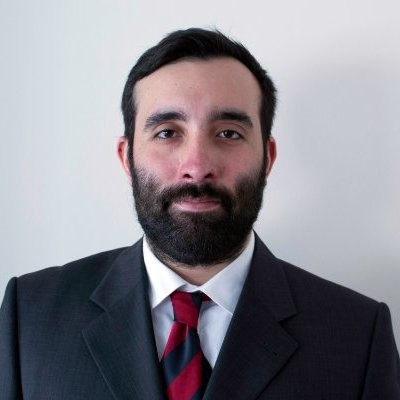 ALBERT QUETGLÁS
Responsable de Privacidad, Acciona.
Ver más
Abogado especialista en Protección de Datos y Compliance, cuento con la Certificación de Compliance CESCOM y tengo abultada experiencia en materia de protección de datos que he ido adquiriendo durante los años en los que he ejercido como consultor, asesorando a empresas líderes de diferentes sectores. Actualmente desarrollo mi carrera como responsable en el Departamento de Protección de Datos de un grupo de empresas con presencia en el IBEX 35, el Grupo ACCIONA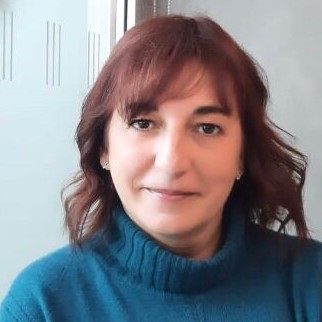 MONTSE CARRERA
Delegada de Protección de Datos, Naturgy.
Ver más
ALFONSO MENCHÉN
Delegado de Protección de Datos España, Iberdrola.
Ver más
Licenciado en Informática por la Universidad Politécnica de Madrid. Director de Seguridad habilitado por el Mº del Interior.
Más de veinte años de experiencia en protección de datos, seguridad de la información y ciberseguridad.
Delegado de Protección de Datos de Iberdrola España desde mayo de 2018.
Miembro fundador de la DPO Community.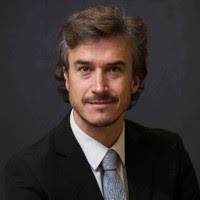 CARLOS A. SAIZ
Vice Chairman, ISMS Forum; Director, Data Privacy Institute; Partner and Head of Privacy, Risk & Compliance, Ecix Group.
Ver más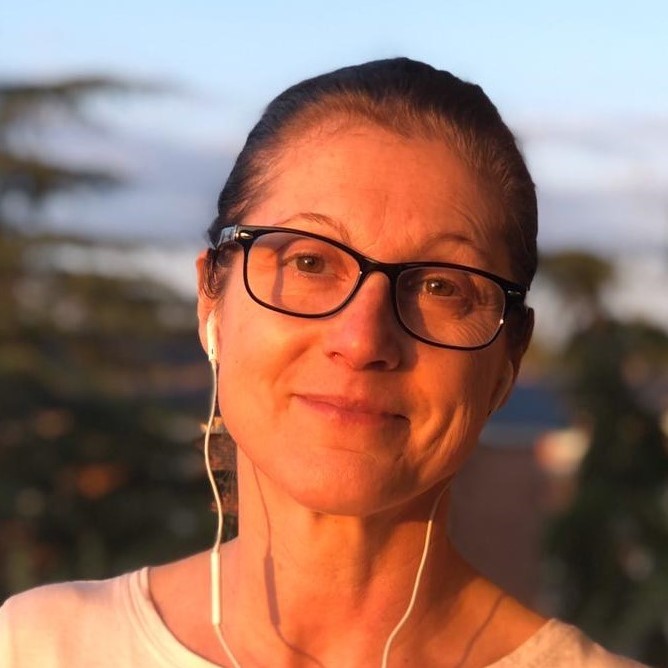 FLORA EGEA
Data Protection Officer, BBVA.
Ver más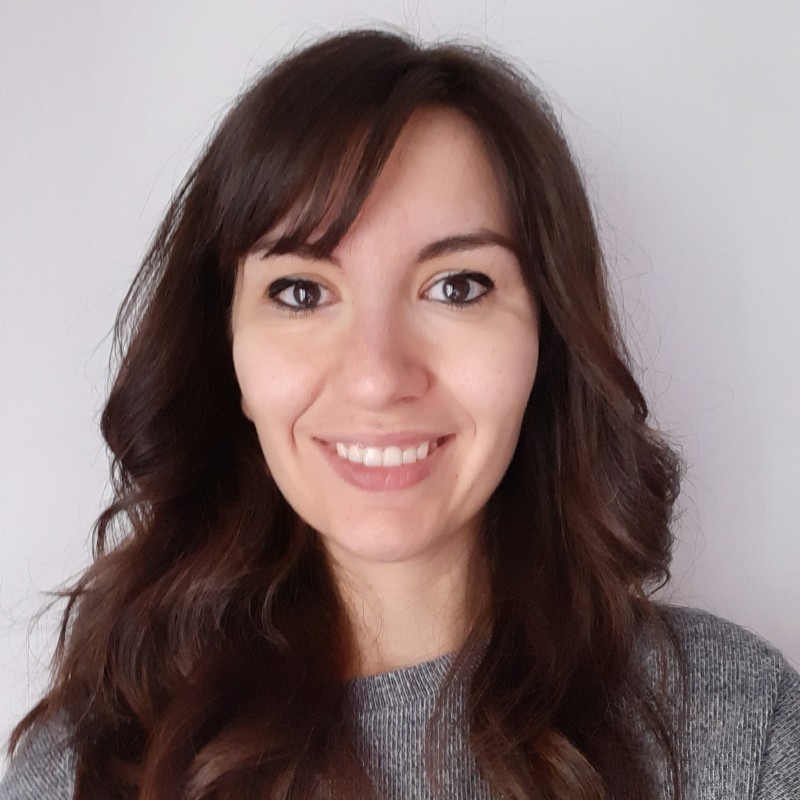 ALEXANDRA JUANAS
Data Protection Officer, MásMovil.
Ver más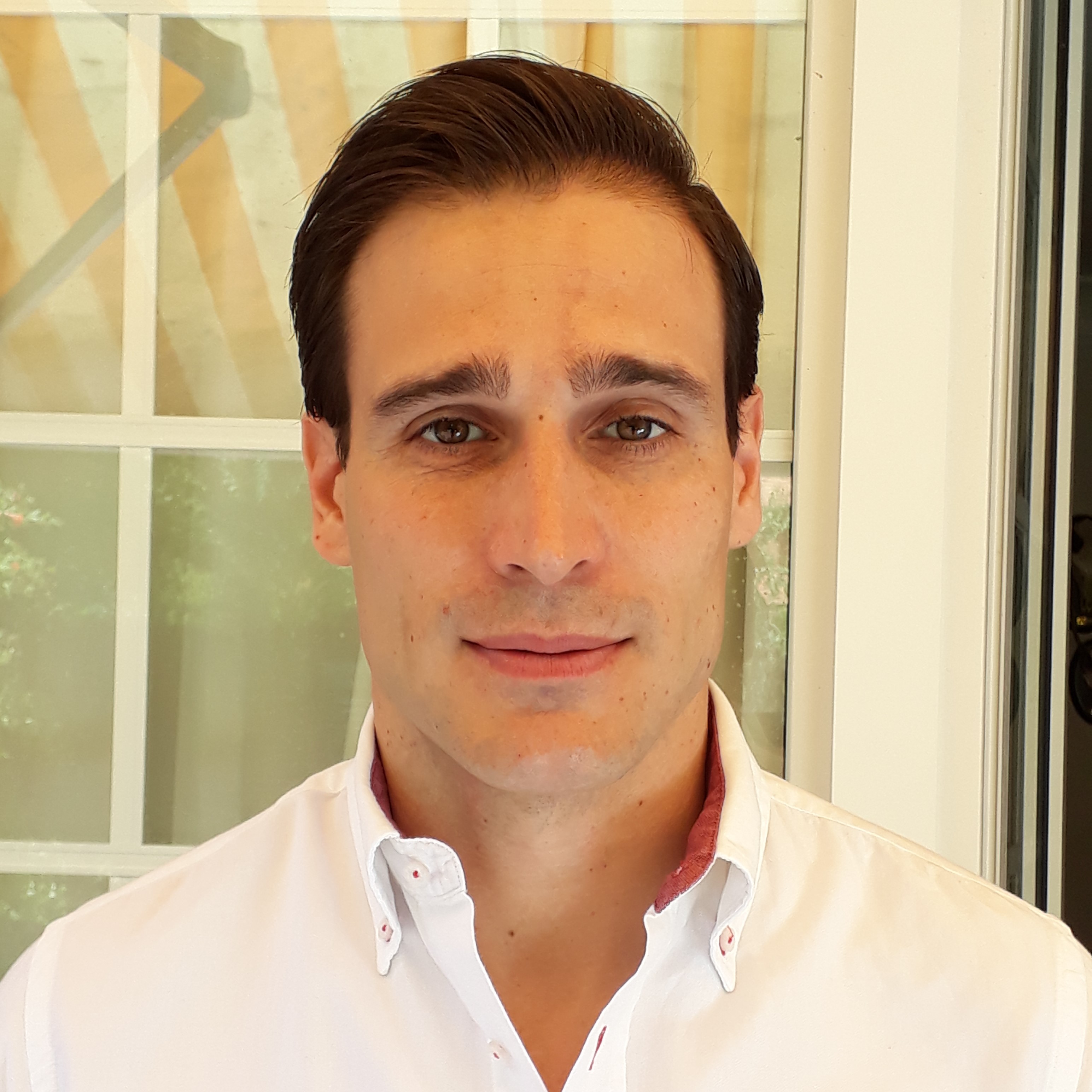 JAIME REQUEJO
Data Protection Officer, Sanitas.
Ver más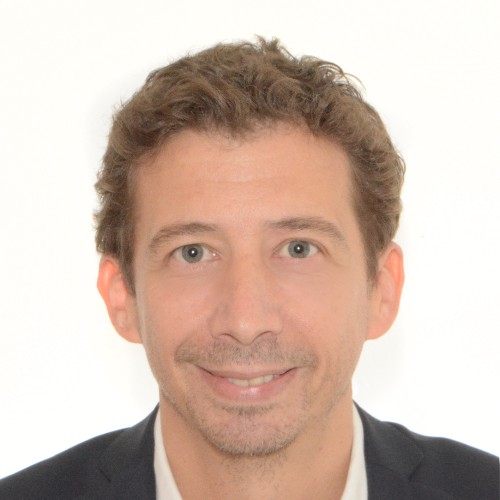 CARLOS DÍAZ
Data Protection Officer, Triodos Bank.
Ver más
Carlos Díaz Alsina. Licenciado en Derecho, Master en Tributación y asesoría fiscal y Certificado como Delegado de Protección de Datos conforme al esquema de certificación ENAC, entre otros títulos. Comenzó ejerciendo la abogacía en el año 2000, posteriormente se incorporó al despacho de abogados Garrigues abogados y asesores tributarios, donde ejerció hasta el año 2007, de ahí pasó a trabajar como abogado interno en Celeris Servicios financieros hasta 2010, año en el que se incorpora al Banco holandés Triodos Bank, donde ejerce ahora de Delegado de Protección de Datos en la sucursal Española. Participa como ponente en el Data Protection Institute y es miembro activo de la DPO community del ISMS, donde ha participado en la elaboración de varias guías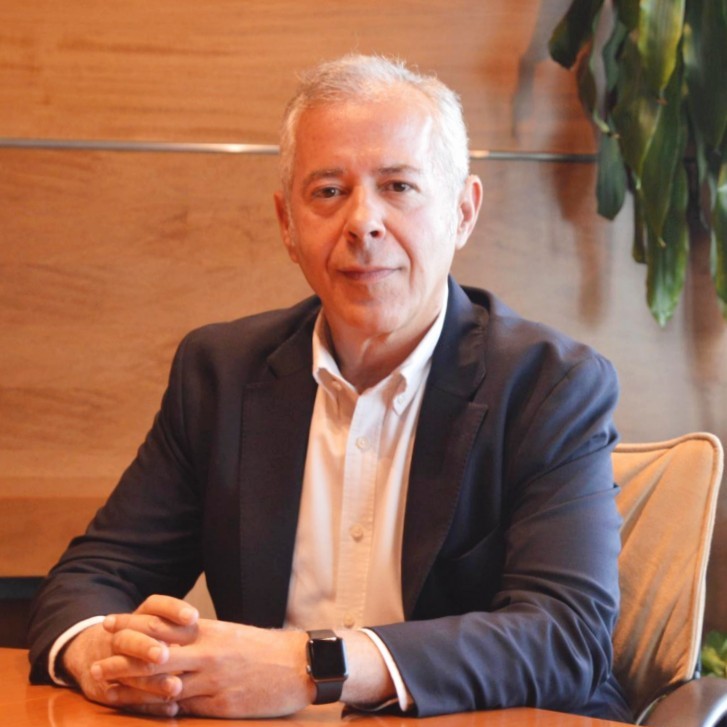 JAVIER LOMAS
DPO, Codere.
Ver más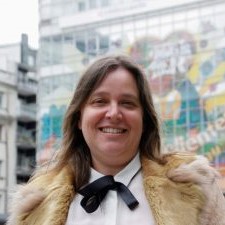 SUSANA REY
Oficina del DPO, MásMóvil.
Ver más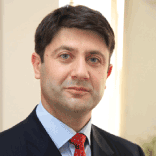 VENTSISLAV KARADJOV
Vice Chair, European Data Protection Board.
Ver más