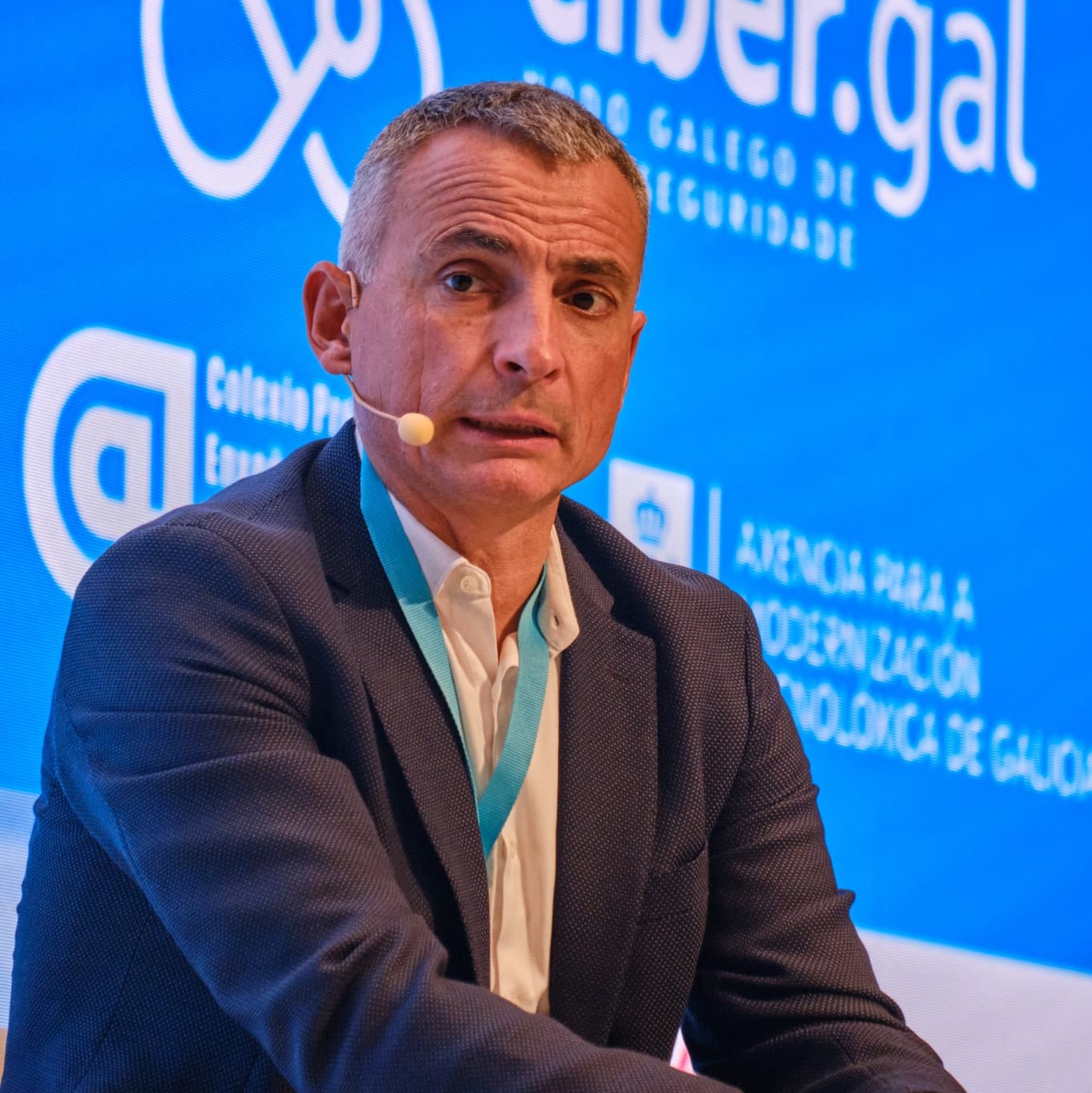 ROBERTO BARATTA
Director of Loss Prevention, Business Continuity and Security, and DPO, Abanca; Board member, ISMS Forum.
Ver más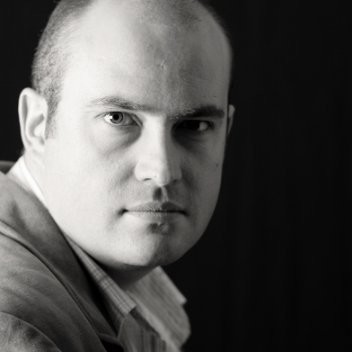 DON GIBSON
Head Of Cyber, Dept. For International Trade (DIT), HM Gov.
Ver más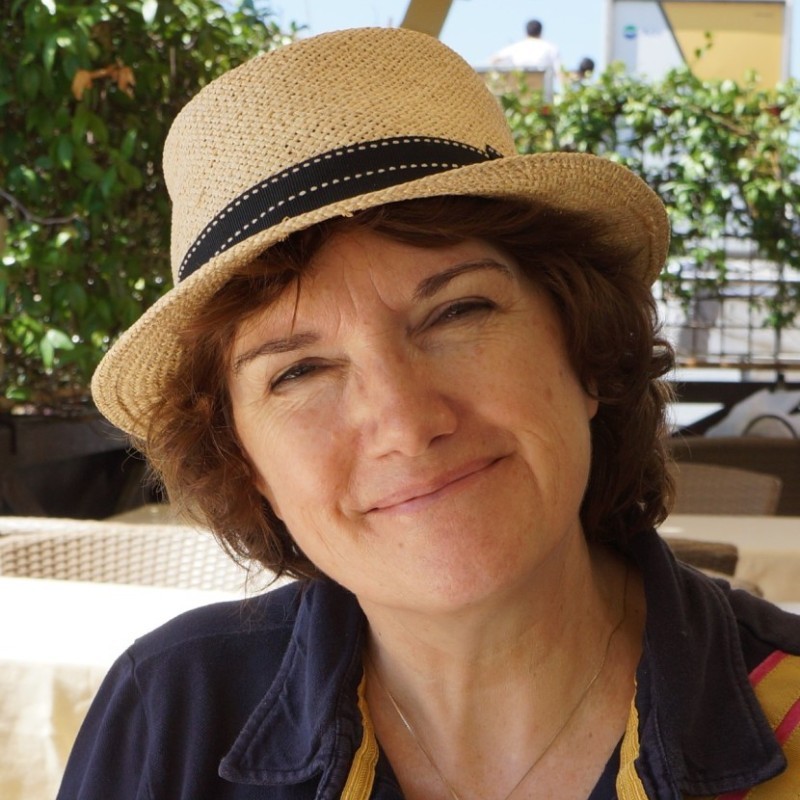 LESLEY KIPLING
Chief Cybersecurity Advisor, Microsoft EMEA.
Ver más
Previously lead investigator for Microsoft's detection and response team (DART), Lesley Kipling has spent more than 18 years responding to our customers' largest and most impactful cybersecurity incidents. As Chief Cybersecurity Advisor, she now provides customers, partners and agencies around the globe with deep insights into how and why security incidents happen, how to harden defences and more importantly, how to automate response and contain attacks with the power of the cloud and machine learning. She holds a Master of Science in Forensic Computing from Cranfield University in the United Kingdom.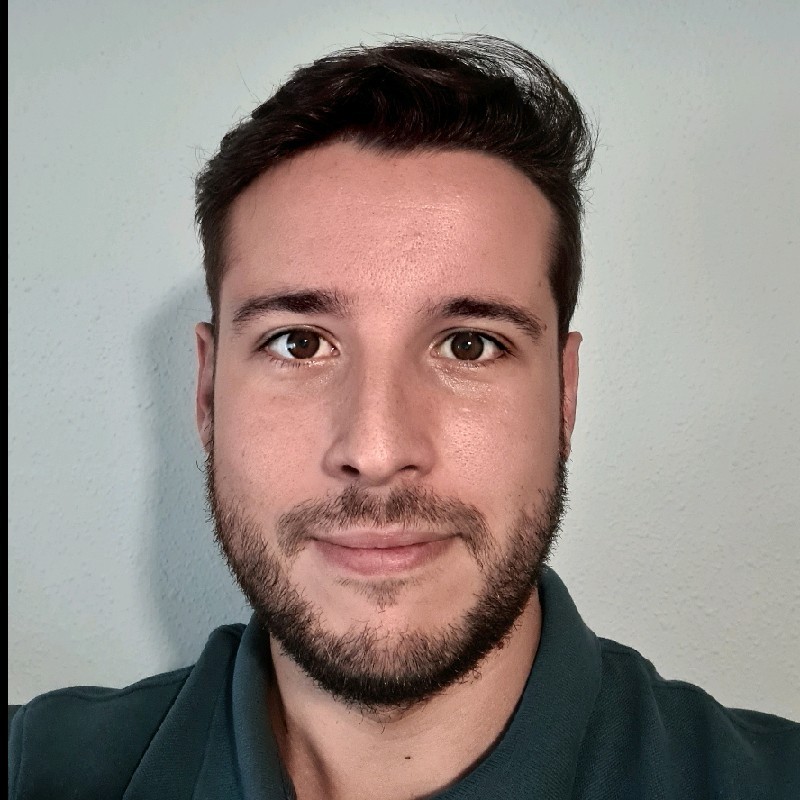 ÁLVARO CULEBRAS
Technical Solutions Architech, Cisco.
Ver más
Ingeniero de ciberseguridad con 7 años de experiencia en el sector, trabajando para diversos integradores y fabricantes. Desde finales de 2018 trabaja para Cisco Secure, habiendo llevado a cabo labores de soporte a la preventa de los partners y actualmente forma parte del SecOps Engineering Team, cuya especialización engloba soluciones servidas desde la cloud, como Cisco Umbrella y Cisco Secure Endpoint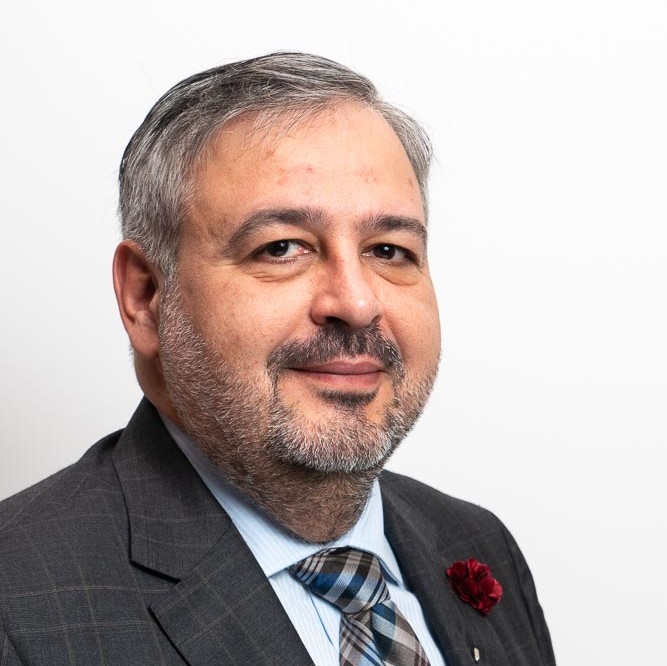 EUSEBIO NIEVA
Technical Director Iberia, Check Point.
Ver más
Diplomado en Informática de Sistemas. Más de 25 años de experiencia en diferentes multinacionales como Sun Microsystems y Check Point Software. 20 años de experiencia en el campo de la ciberseguridad desarrollando diferentes funciones en contacto con empresas de todos los sectores y tamaños e Instituciones gubernamentales y liderando el mejor equipo de preventas de todo el sector.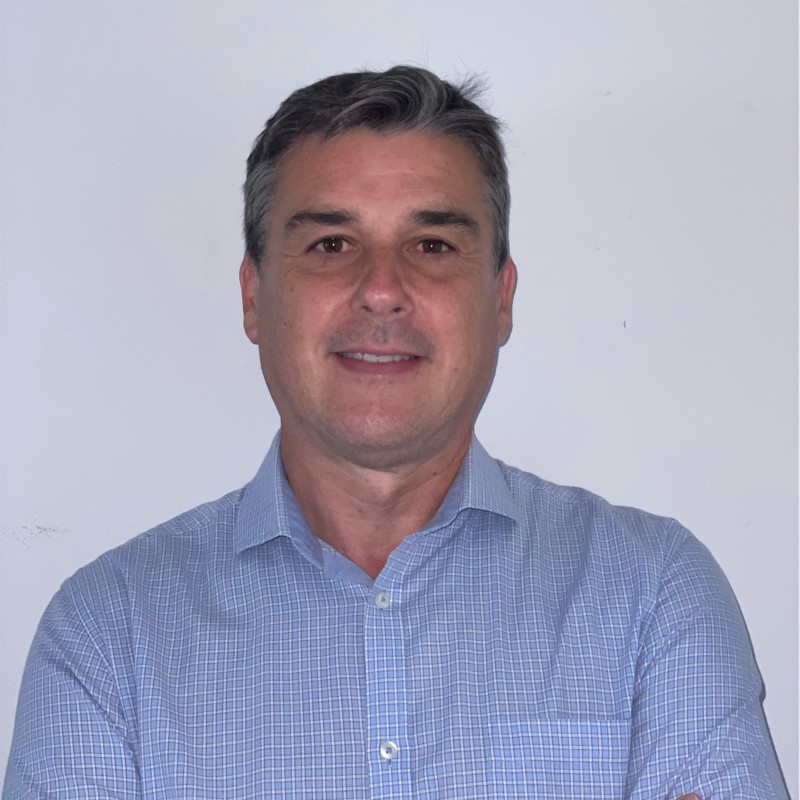 JAVIER LARREA
Senior Sales Engineer, Forcepoint.
Ver más
Senior Sales Engineer en Forcepoint. Llevo 21 años en el sector de ciberseguridad y desde hace más de 15 años en diferentes vendors de seguridad como Stonesoft, Mcafee y Forcepoint trabajando como ingeniero de preventa.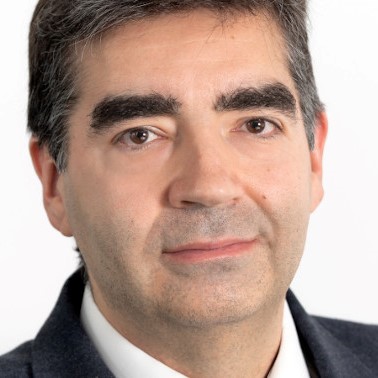 JOSÉ LUIS LAGUNA
Director Systems Engineer, Fortinet.
Ver más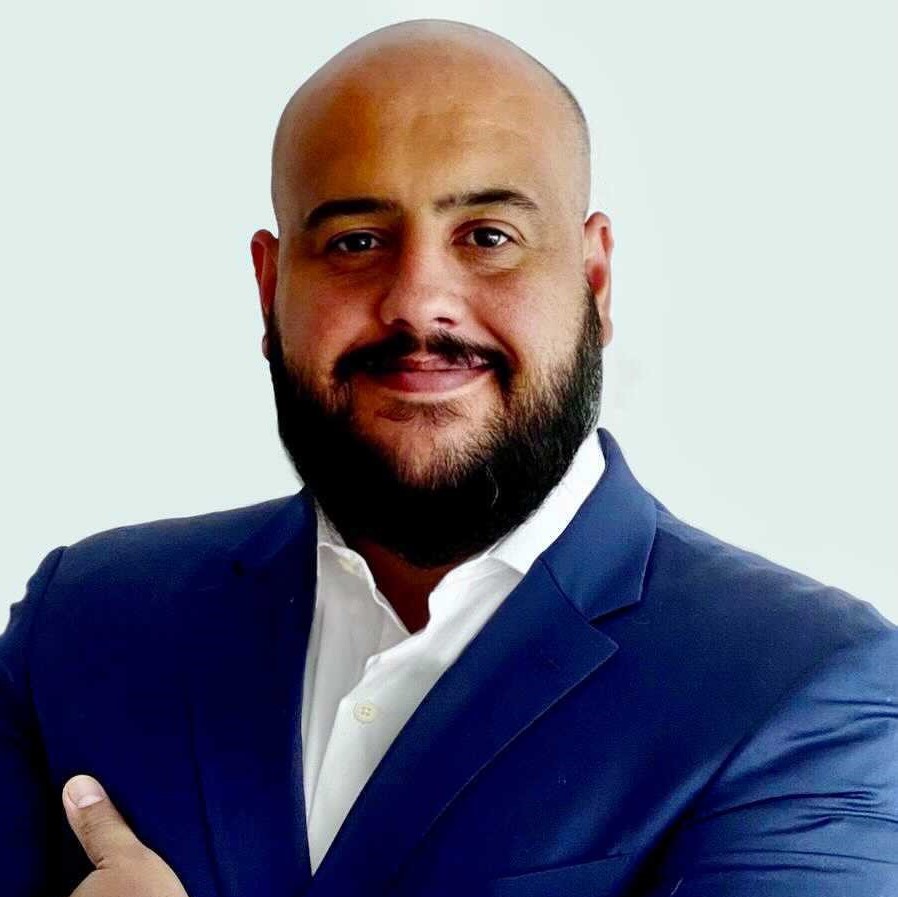 FEDERICO TETI
Solutions Architech, Netskope.
Ver más
Federico es Arquitecto Global de Soluciones en Netskope. Con mas de 20 años de experiencia en el ámbito de la Ciberseguridad. Orientado a Red Team, Penetration Testing, Investigación, Threat-Intel e Ingeniería de la seguridad en la nube.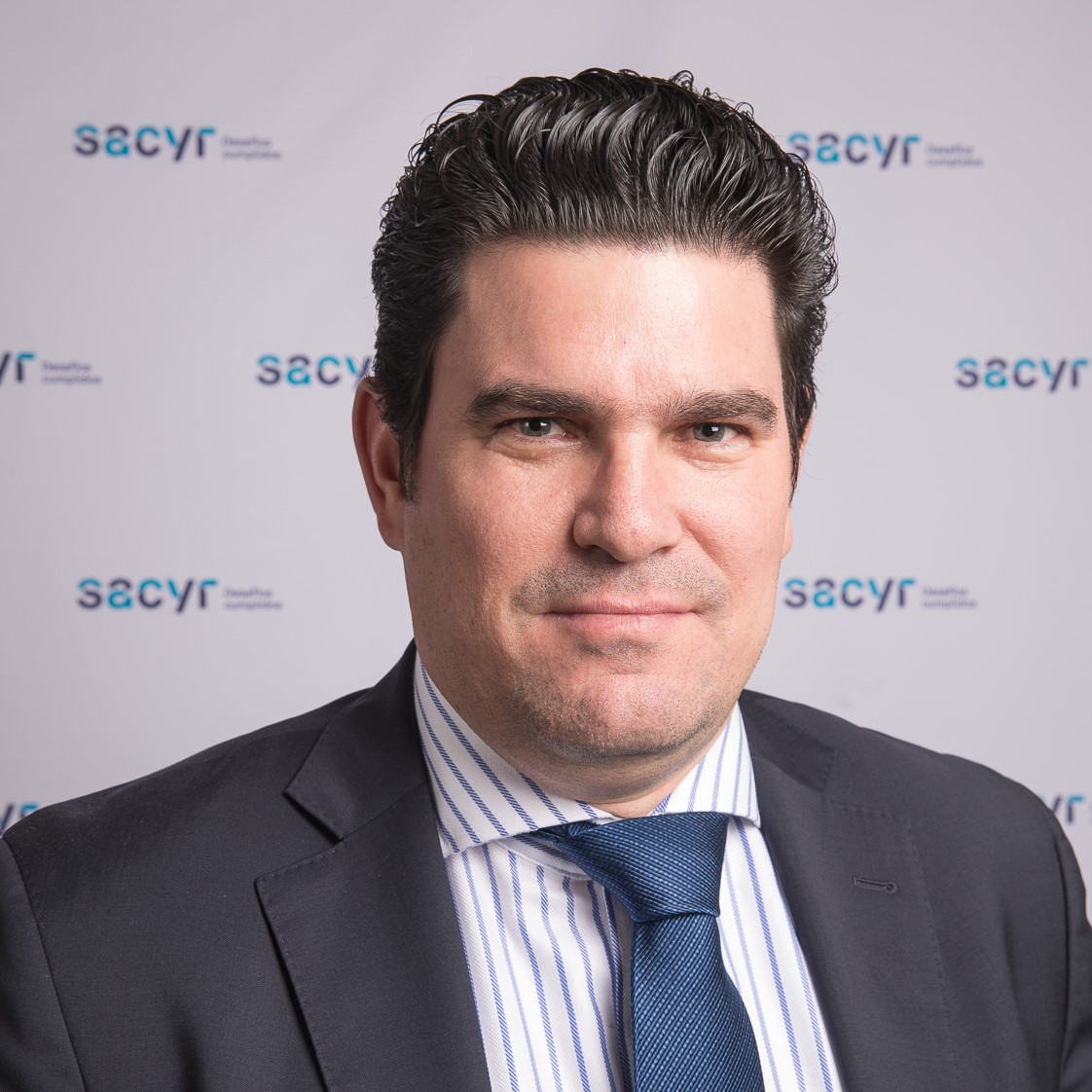 LUIS PAREDES
CISO, Sacyr.
Ver más
Más de 20 años de experiencia en Redes de Ordenadores y 15 años en Gestión de la Seguridad de la Información en Sectores como Banca, Seguros, Energía, Construcción. Miembro del Information Security Management System (ISMS) Forum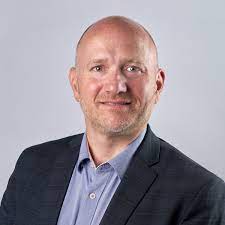 MARC LUECK
CISO EMEA, Zscaler.
Ver más
Marc is a senior security practitioner with over 20 years of experience crossing multiple industry sectors, from financial services to publishing. With a strong technical background, Marc has spent the past ten years leading security improvement programmes for the likes of Pearson, T-Systems and Symantec. He is also an advisory board member of ClubCISO, a security leadership peer group.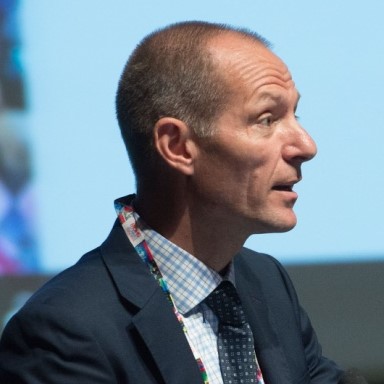 ERIC MOREL
CISO DS, Airbus.
Ver más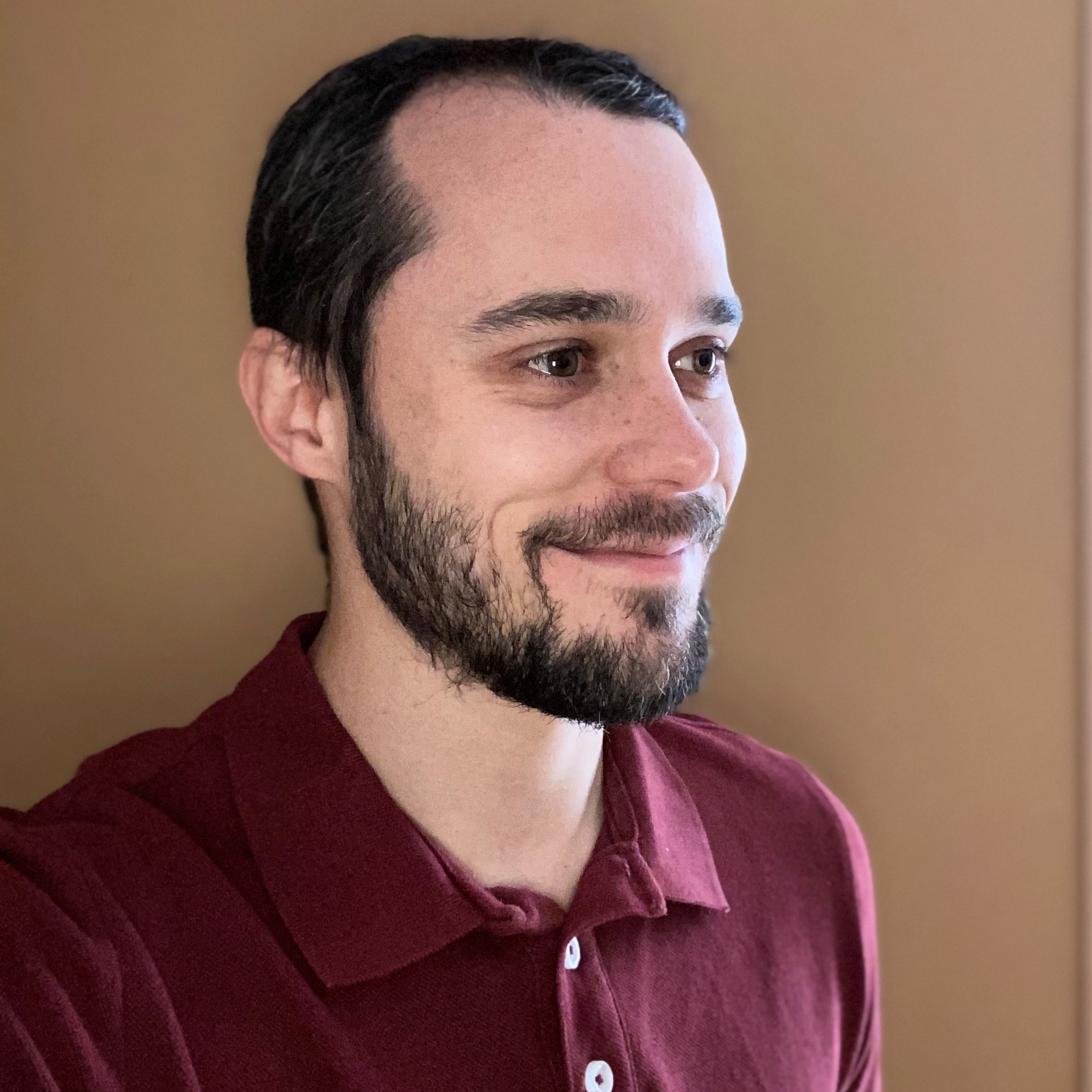 SERGIO MAESO
Solutions Engineer, Cloudflare.
Ver más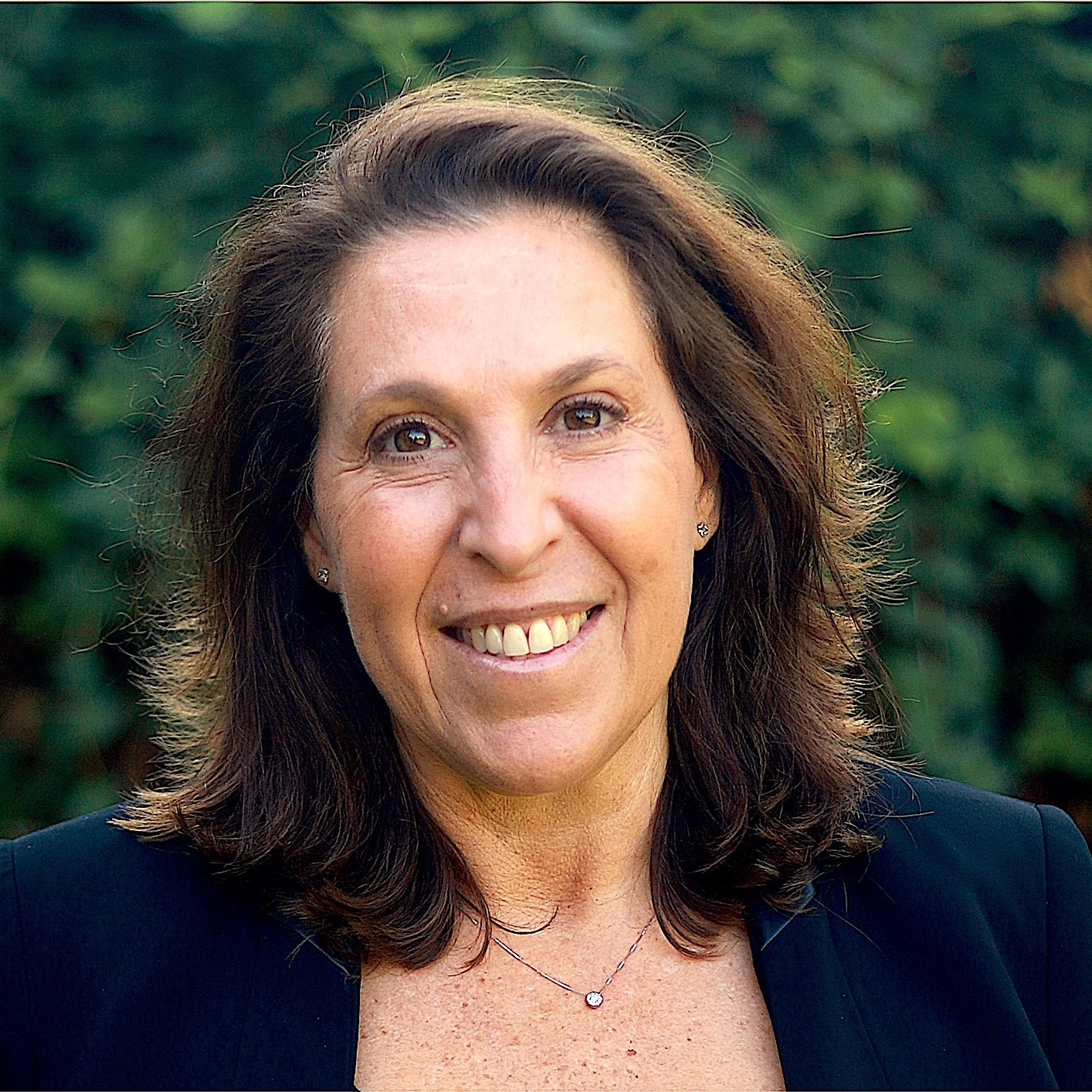 DANIELA KOMINSKY
Country Manager Spain, Portugal and Italy, Cymulate.
Ver más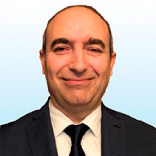 VICENTE DE LA MORENA
Country Manager Spain & Portugal, Riskrecon, a MasterCard Company.
Ver más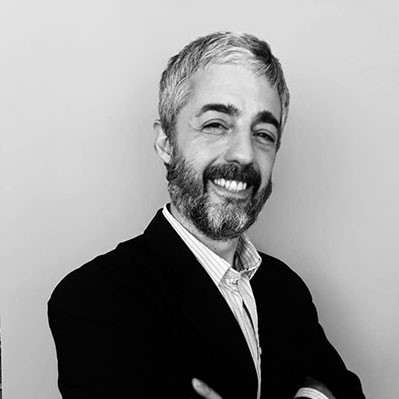 FERNANDO CAMPAGNALE
Chief Operating Officer & Board Member, Beygoo.
Ver más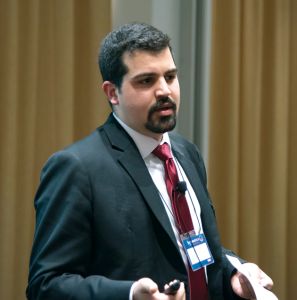 LUCAS VARELA
Board Member, ISMS Forum Barcelona.
Ver más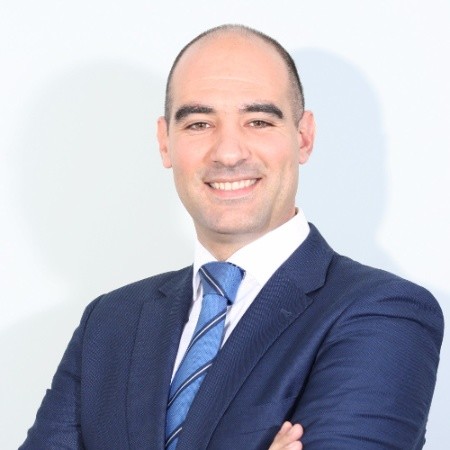 JUAN MANUEL ZARZUELO
Director - IT Risk, KPMG.
Ver más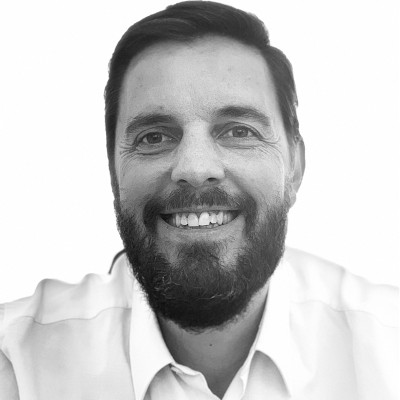 RAMON LUCINI
Iberia Regional Sales Manager, Pentera.
Ver más
Ramón Lucini lleva más de 20 años en el mundo de la tecnología, en los que ha trabajado en empresas conocidas como Symantec, CheckPoint, Rubrik o Varonis, lo que le permite tener un amplio conocimiento de la ciberseguridad bajo diferentes aproximaciones. Actualmente se encuentra en Pentera liderando la expansión de la compañía en España y Portugal.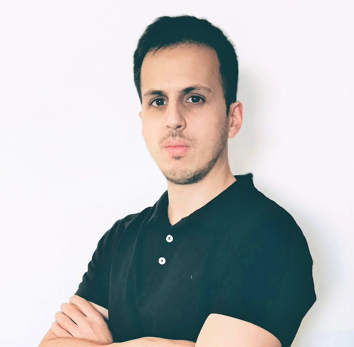 MIGUEL ROJO
Systems Engineer - WAN Edge, Aruba.
Ver más
Presales Engineer enfocado en soluciones WAN Edge. He desarrollado mi experiencia desde el perfil de consultoría durante más de 9 años a través de diferentes áreas relacionadas con la red y la seguridad, comenzando con VoIP y Video IP, continuando con redes LAN/WLAN, Optimización WAN, y en los últimos años con mayor especialización en soluciones SD-WAN y de seguridad/monitorización en red. Actualmente desarrollando mis funciones en el posicionamiento y defensa de EdgeConnect SD-WAN en Aruba, a Hewlett Packard Enterprise company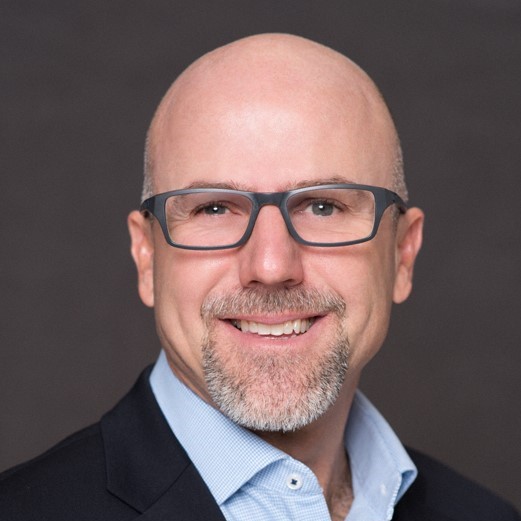 MIGUEL CARRERO
VP Security Service Providers & Strategic Accounts, Cytomic.
Ver más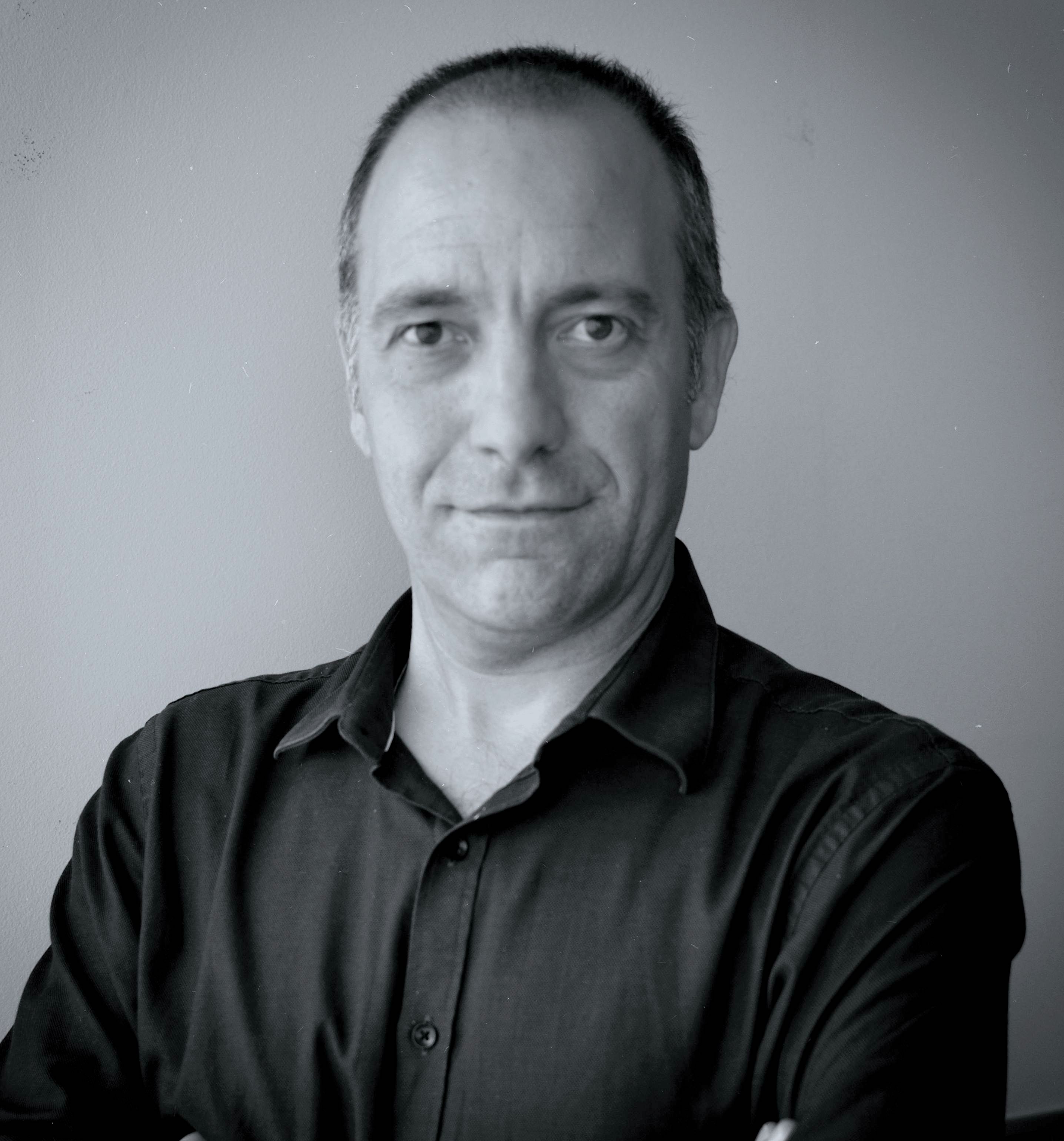 SAMUEL SANCHO
Senior Solution Enginneer, Devo.
Ver más
Senior Sales Engineer con mas de quince años de experiencia en el sector de la ciberseguridad. Comenzó su carrera como ingeniero de redes y seguridad trabajando con multitud de tecnologías, ha vivido desde dentro la explosión de la ciberseguridad y de todas las tecnologías que han ido apareciendo durante estos años. Poco a poco se fué focalizando en el área de preventa en ciberseguridad y actualmente es Sales Engineer para el sur de Europa en Devo dónde según sus palabras "hago lo que mas me gusta, trabajar con el cliente para encontrar juntos la mejor solución"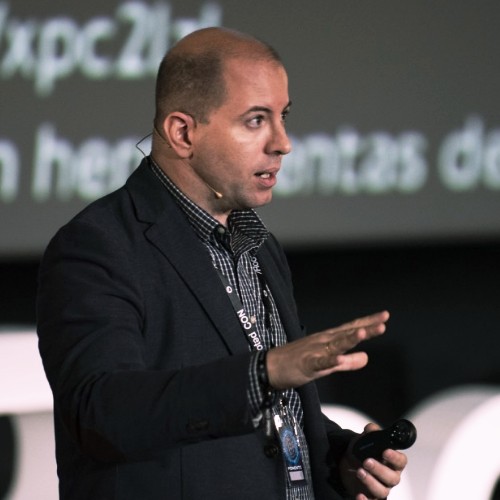 PABLO ESTEVAN
Cortex Senior Systems Engineer, Palo Alto Networks.
Ver más
Pablo is an Experienced Senior System Engineer with a demonstrated history of working in the computer and information security industry. Strong information technology professional, skilled in IT Strategy, Mobile Applications, Security, Cloud Services, Pre-sales and Product Management.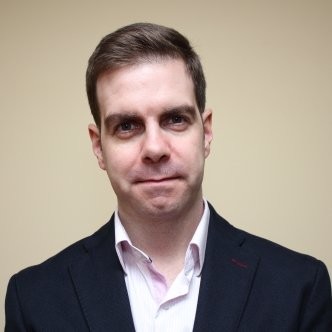 JOSÉ DE LA CRUZ
Director Técnico, TrendMicro.
Ver más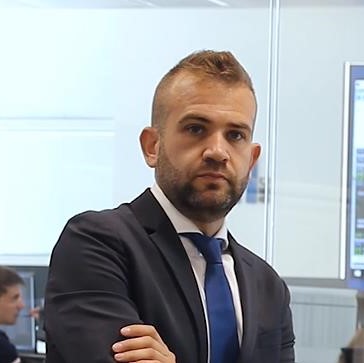 DAVID CONDE
Head of SOC/CERT, S21Sec.
Ver más
David Conde cuenta con más de 15 años de experiencia en el sector de la Ciberseguridad, director del SOC de S21Sec, lidera los equipos de respuesta ante Incidentes críticos de S21Sec, colaborando con distintas LEAs en su gestión y resolución. Es un apasionado de la criptografía y habla seis idiomas.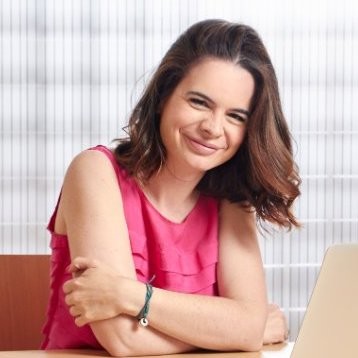 VIRGINIA RODRIGUEZ
Directora de CyberSOC, CaixaBank; Board Member, ISMS Forum.
Ver más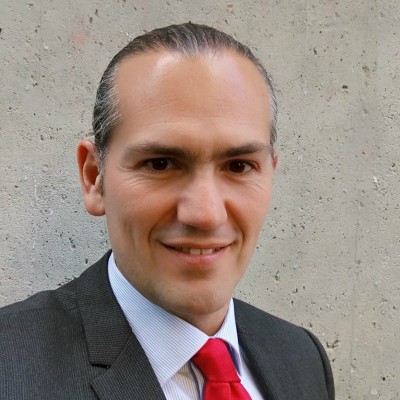 PEDRO LÓPEZ
Director CyberSecurity & Data Protection Master, UCM, ISMS Forum.
Ver más
GUILLÉM COLÓM
Co-Director, THIBER.
Ver más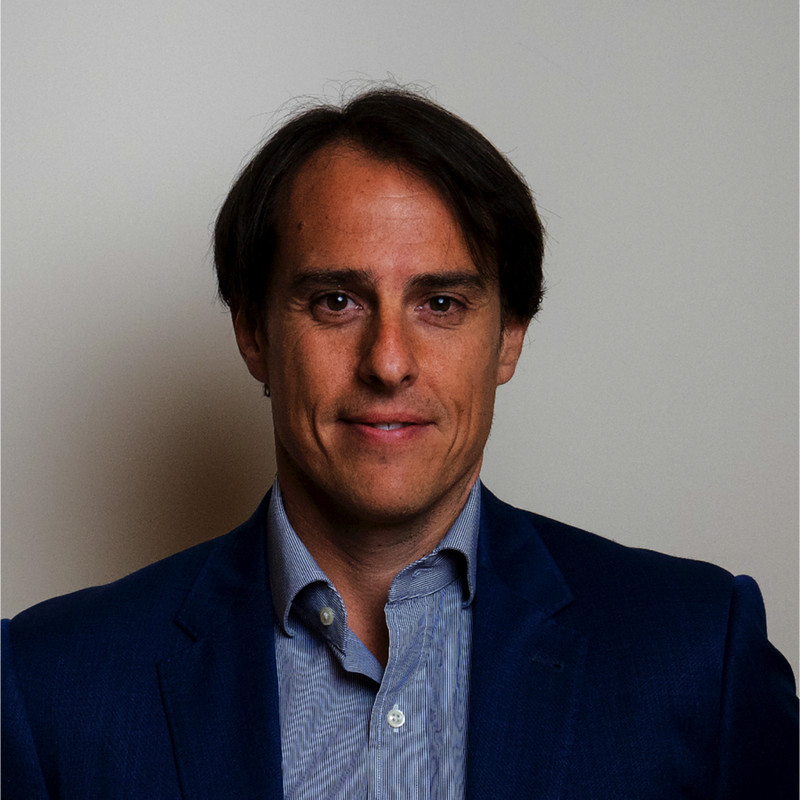 DANIEL LARGACHA
CISO, Mapfre; Director, Cyber Security Center de ISMS Forum.
Ver más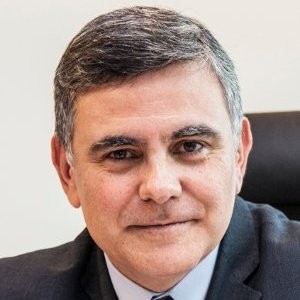 LUIS DE EUSEBIO
Deputy Executive Director, Head of Capabilities Directorate and CIO, EUROPOL.
Ver más
Mr de Eusebio was born in 1962 in Madrid, Spain. In 1988 he graduated with Honours from the Polytechnic University of Madrid as a Telecommunications Engineer. He also holds several masters and certifications in ICT and Public Management. He has worked in the ICT industry since 1987. His first jobs were in the private sector as an electronic warfare engineer and afterwards as a radio communications systems engineer. In 1992 he became a Member of the Senior Body of State Civil Administrators and began working for the Spanish Government in the Ministry of Industry. From 1994 he began what would become a constant theme in his career: the modernisation of administrative processes by means of large ICT projects involving human resources (HR) and financial management. He was appointed to positions in the Ministry of Foreign Affairs (1994), Ministry of Health (1995) and the Telecommunications Market Agency (1999). Between 2002 and 2006 he was Deputy Director of the Ministry of Public Administration where he was responsible for the overall e-Government strategy of the Spanish Administration and the coordination of all Spanish Ministries. He also contributed to some major ICT projects. In 2006, Mr de Eusebio was promoted to the position of Chief Information Officer of the Road Traffic National Agency in the Ministry of Interior, working in close cooperation with both the Policía Nacional and the Guardia Civil. He was responsible for streamlining all the services of the Agency and their delivery to millions of citizens.
Mr de Eusebio was appointed Executive Advisor to the General Director of the Spanish National Police in 2012. In this role he was responsible for planning and evaluating the National Police Information and Communications systems as well as for their implementation and evaluation under the ICT part of the National Police Strategic Plan 2013-2016. He also oversaw the participation of the National Police in a number of EU security-related projects.
Mr de Eusebio took up the position of Deputy Executive Director of Europol as Head of the Capabilities Directorate in August 2015, where he directly manages staff from ICT, HR and finance.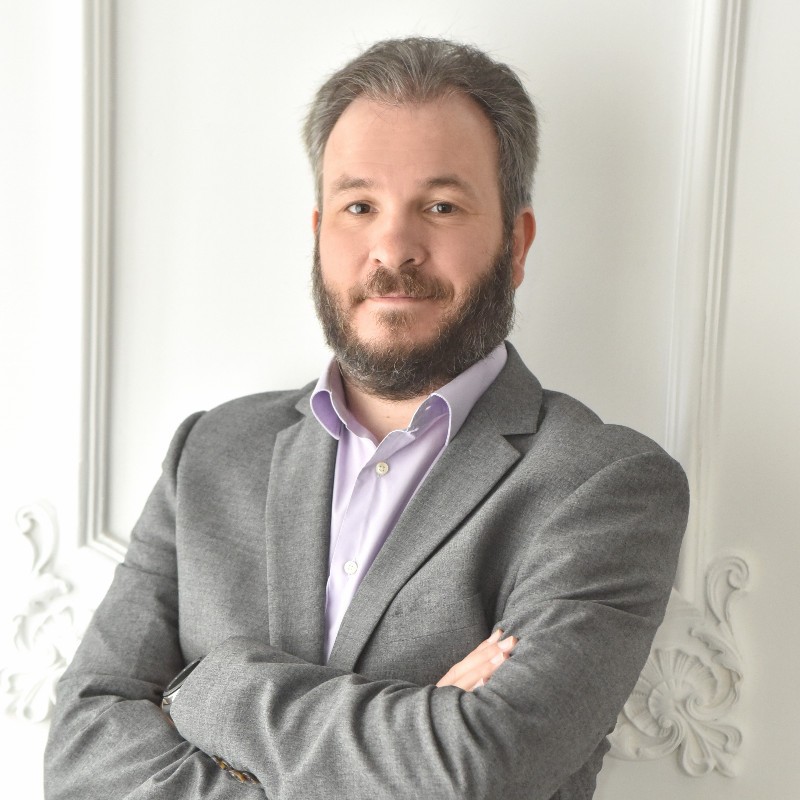 PABLO VALENZUELA
Sales Engineer Manager, Recorded Future.
Ver más
Pablo Valenzuela lleva más de 20 años como ingeniero preventa en empresas como Imperva, Symantec, ZScaler y ahora en Recorded Future donde ayuda a las empresas y sus empleados a tener una completa visibilidad de lo que ocurre a su alrededor con inteligencia tanto cibernética como geopolítica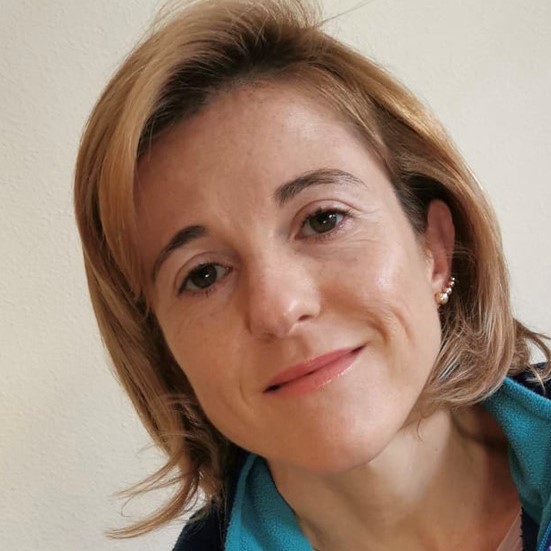 MARÍA RAMIREZ
Enterprise Solutions Engineer, Akamai.
Ver más
Ingeniero de Telecomunicaciones. Más de 18 años de experiencia en networking y seguridad/cyberseguridad. Trabajando en Akamai desde 2018 ayudando a las empresas a protegerse frente a amenazas, y hacer su transformación digital basándose en los frameworks definidos por Zero Trust y SASE.
JOSE LUIS DÍAZ
VP - Managing Director EMEA, Cipher.
Ver más
Ingeniero de telecomunicaciones y MBA por IESE Business School. José Luis cuenta con una amplia y excelsa experiencia en el sector de la ciberseguridad, destacando su anterior rol como vicepresidente de Capgemini Invent.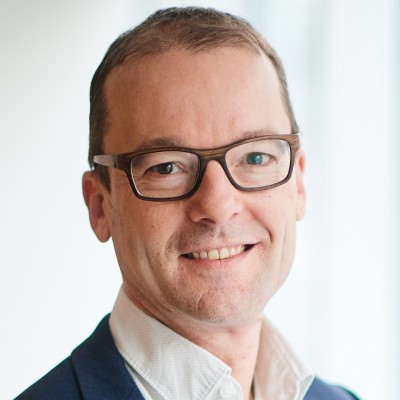 KOEN CLAESEN
Senior Cyber Security Advisor, Huawei.
Ver más
Koen Claesen is an experienced security professional with a demonstrated history of working in the networking and telecommunications industry for 20 years. Currently he is working at Huawei's Cyber Security Center in Brussels, where he demonstrates Huawei's cyber security practices and educates customers and key EU stakeholders on Huawei's security implementation in key technologies such as 5G, Cloud and IoT ecosystems. Prior to working for Huawei, he worked at Proximus as Cyber Security Officer on the telco core infrastructures for 5 years. Before that, he worked at Cisco and General Electric as Information Security Architect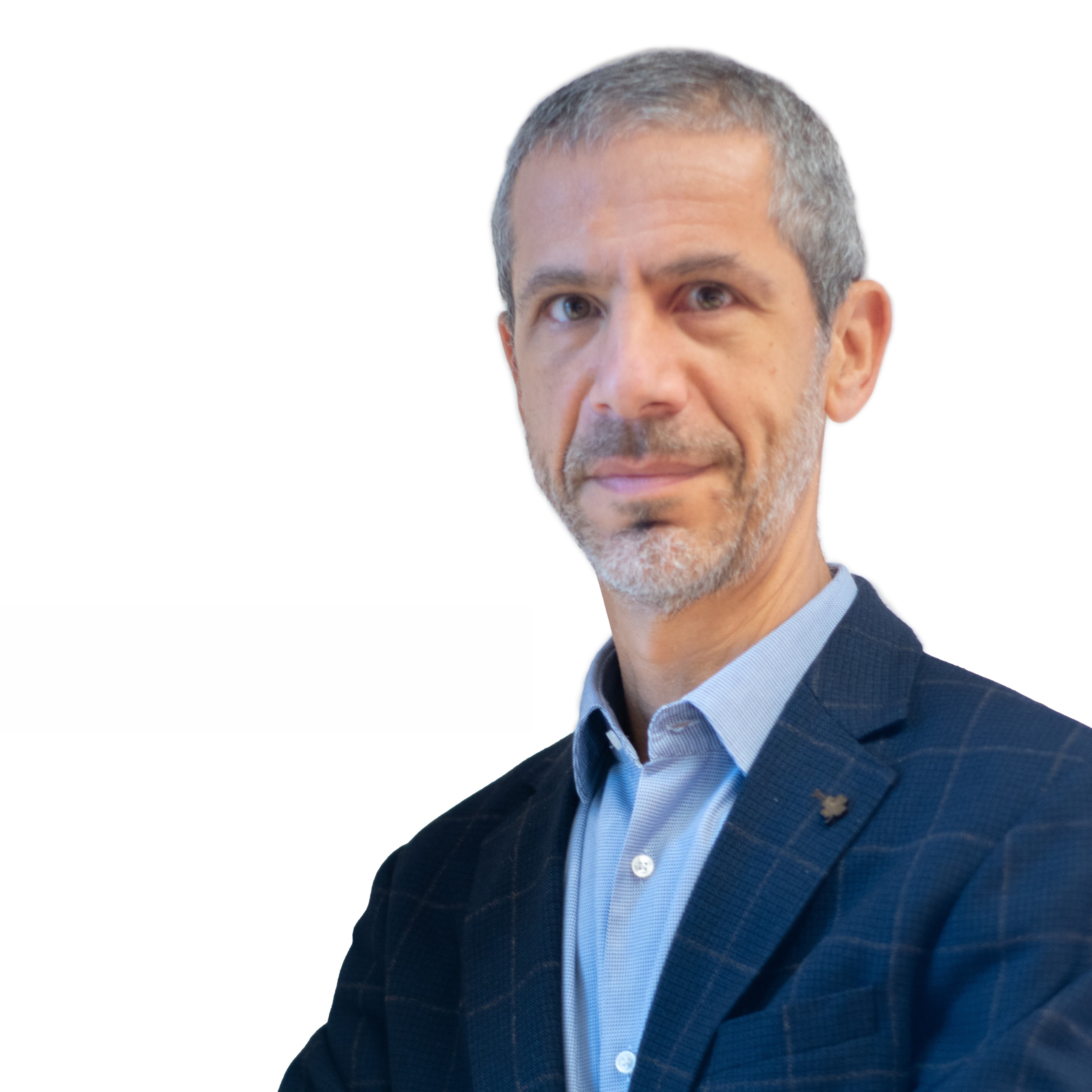 ROBERTO HEKER
Director, NextVision.
Ver más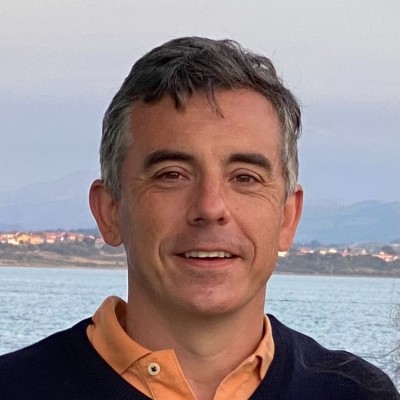 MIGUEL PLEITE
Sales Engineer Manager, Splunk.
Ver más
Miguel Pleite es Director Técnico de Splunk para España y Portugal. Miguel es ingeniero en Telecomunicaciones y lleva más de 25 años ayudando a las empresas a encontrar soluciones que les ayuden a poner los datos que disponen en acción para conseguir su beneficio y el progreso de la sociedad.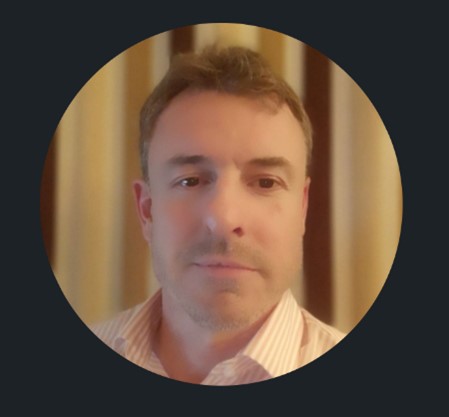 CARLOS PÉREZ
CISO, Abanca.
Ver más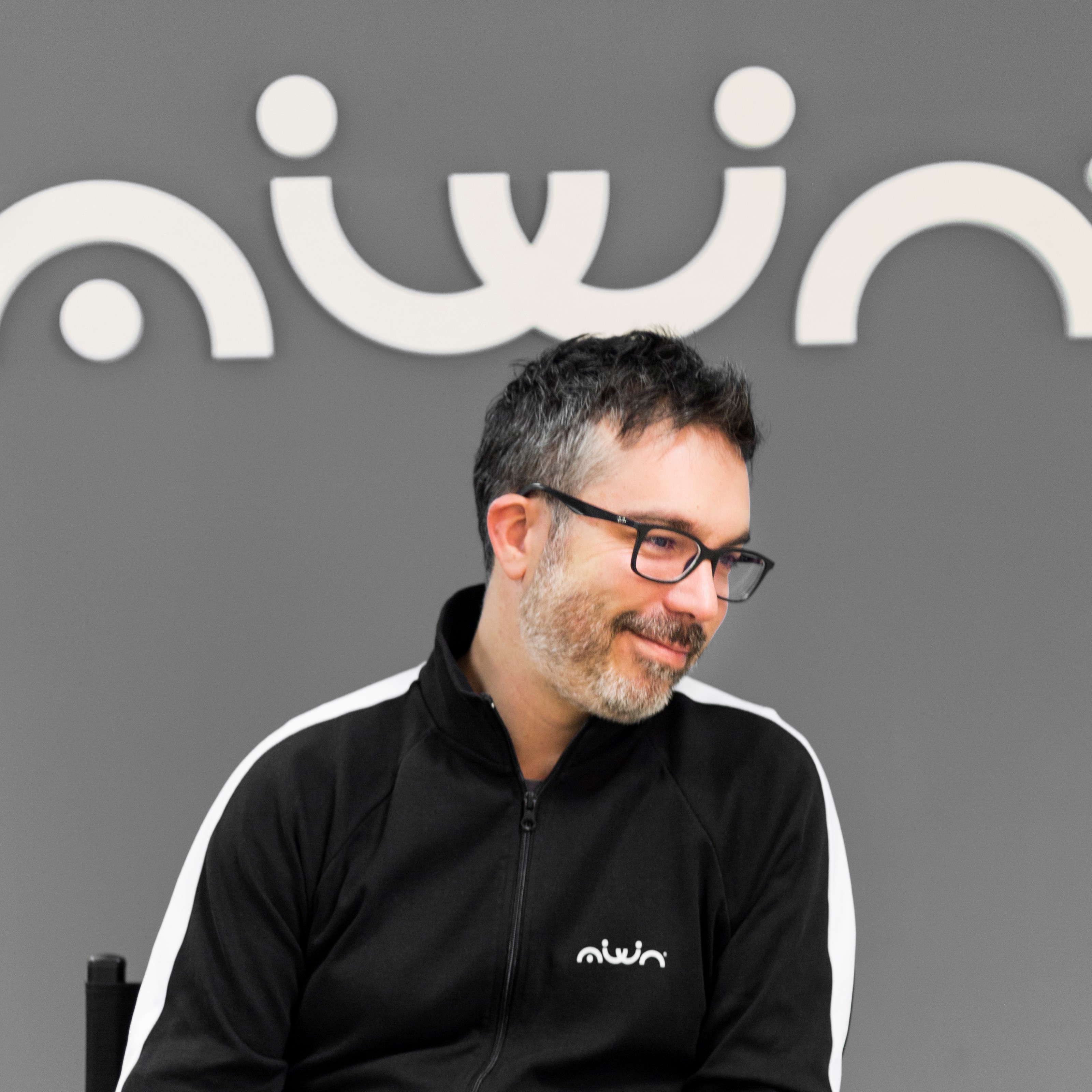 SERGIO JIMENEZ
CEO, Aiwin.
Ver más
Fundador y CEO de Aiwin, la plataforma para generar culturas y comportamientos prioritarios para la empresa basada en entretenimiento y neurociencia.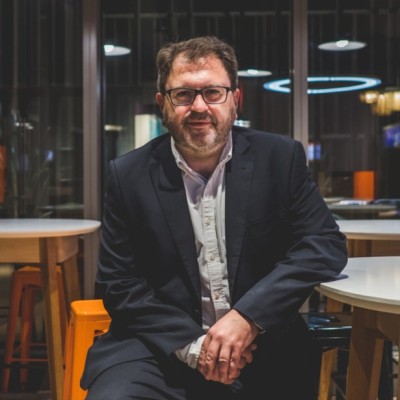 JOSE RAMÓN MONLEÓN
CISO, Orange; Board Member, ISMS Forum.
Ver más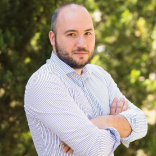 VICTOR MANUEL AGUILAR
Director Regional Iberia y Turquía, Nozomi.
Ver más
Ingeniero de Telecomunicación por la Universidad de Alcalá completó su formación en la universidad Técnica de Estambul. Con más de 15 años de experiencia en ciberseguridad, actualmente dirige Nozomi Networks en las regiones de Iberia y Turquía.
Desde el comienzo de su carrera se especializó en seguridad de las redes en empresas como Cisco Systems para focalizarse posteriormente en la protección de redes en entornos industriales e IoT. Víctor Manuel cuenta en su haber numerosas certificaciones de seguridad y redes.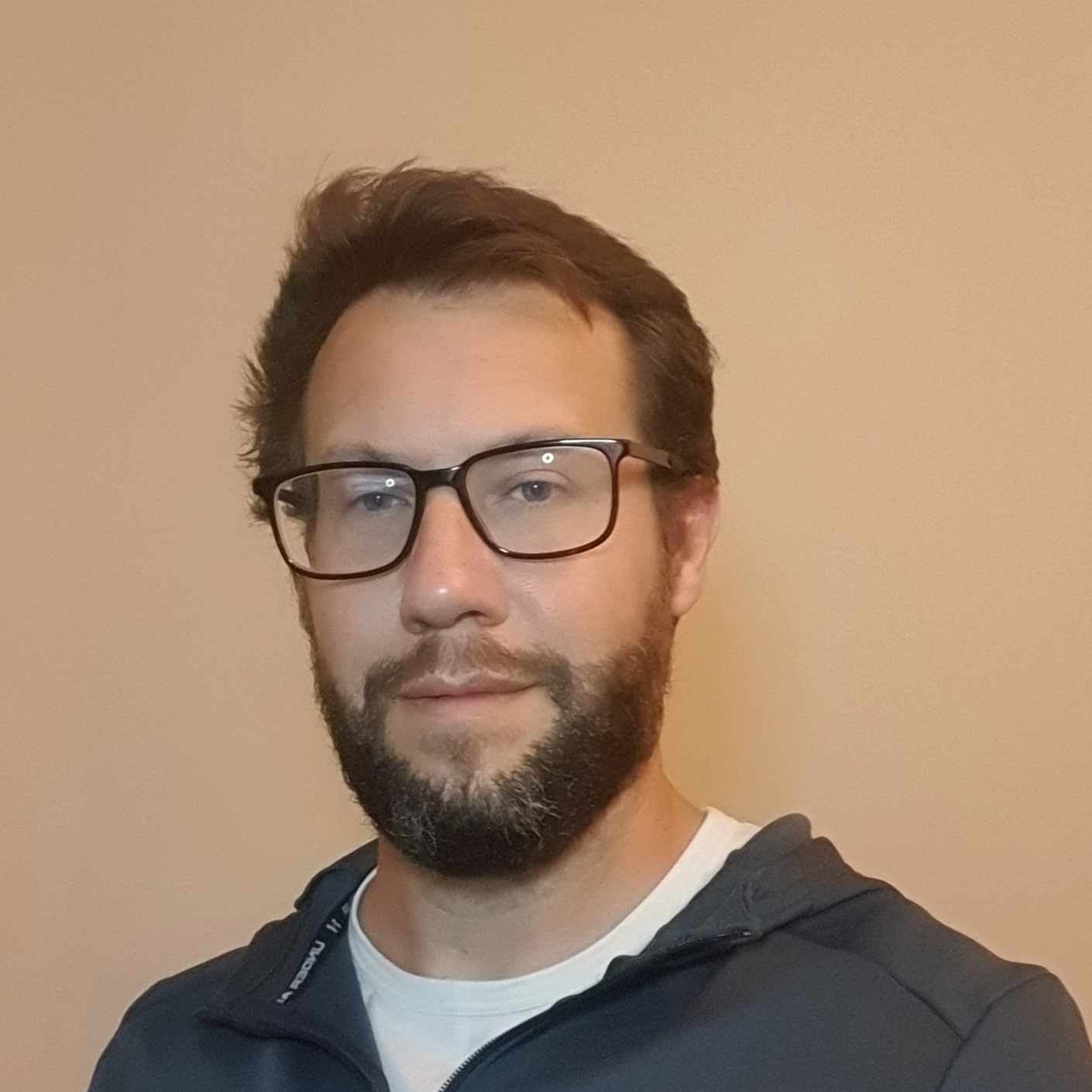 JUAN JOSÉ NAVARRO
Senior Sales Engineer, Radware.
Ver más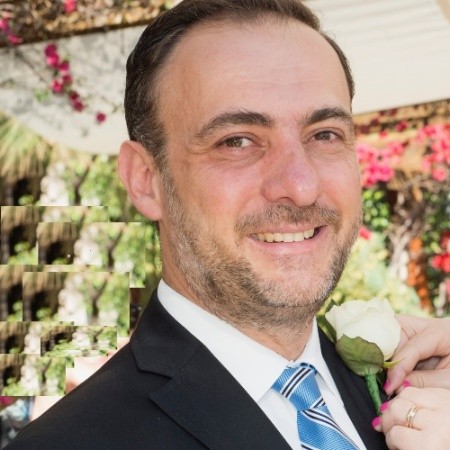 VICENTE GOZALBO
Enterprise Sales Account Manager Iberia, RSA.
Ver más
Vicente Gozalbo has more than 20 years of experience in Information Security Technology, in different roles from consultancy, security services management, Security Product Management and Sales . Vicente have worked for integrators such Selesta and Bull, and mainly for Security Software and Services major vendors, such RSA, IBM, Splunk and now Netwitness in different sales and executive roles, acting as Executive Security Advisor for hundreds of companies in Europe and LatinAmerica. In his current role, Vicente is in charge of Netwitness, an RSA Business Sales for Spain and Portugal.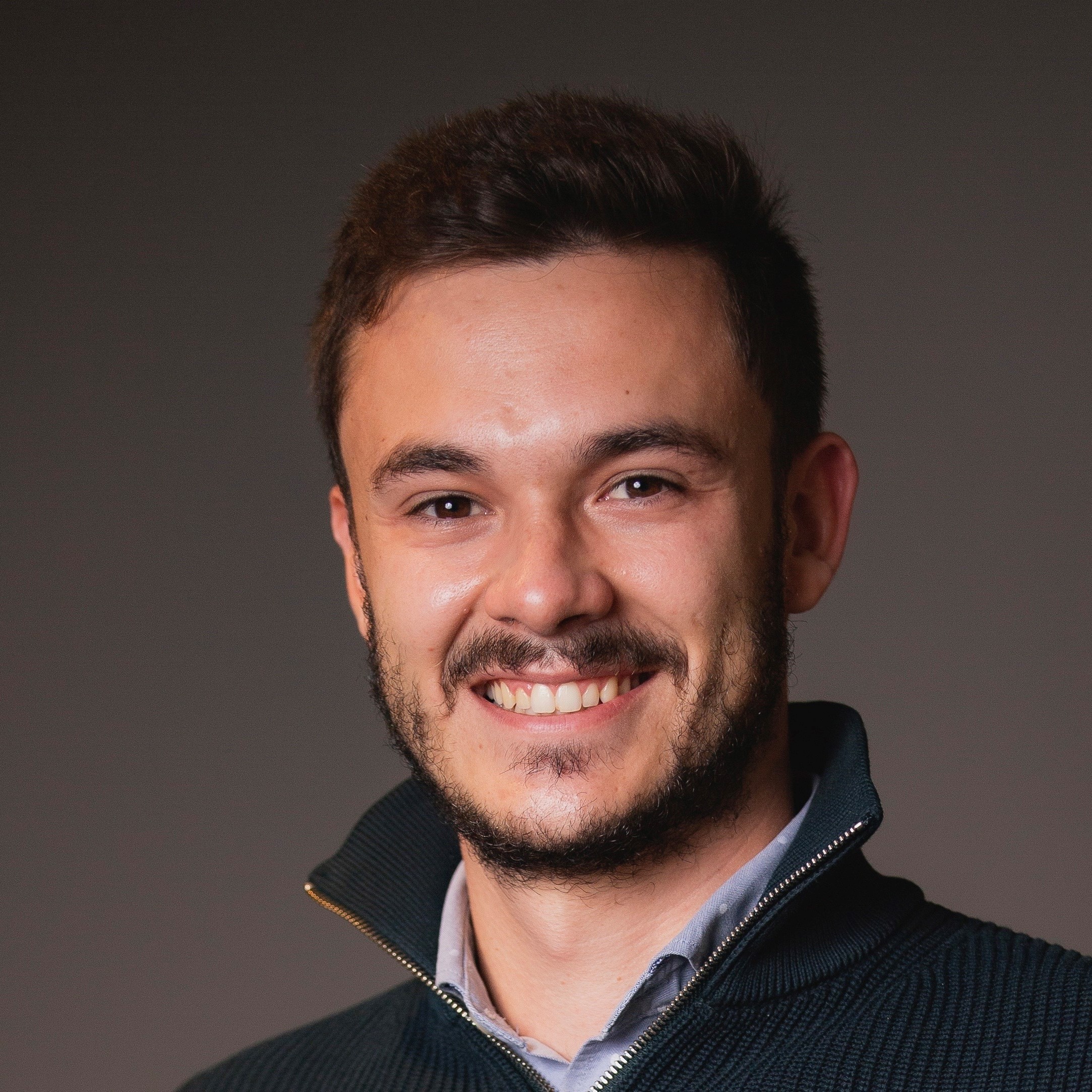 CARLOS PAYÉS
Sales Engineer, SentinelOne.
Ver más
SE SentinelOne Iberia; Carlos nos presenta una visión técnica del estado del arte de la seguridad en el entorno empresarial. Su gran experiencia en grandes clientes de nivel internacional, y fabricantes de seguridad como Qualys, avalan un amplio conocimiento en el mundo del EDR, gestión de vulnerabilidades y cumplimiento normativo. Actualmente desempeñando el rol de Sales Engineer en SentinelOne para la región de Iberia apoyando y fortaleciendo a partners y clientes existentes. Además colabora a nivel internacional para implementar planes de seguridad en empresas de reconocido prestigio.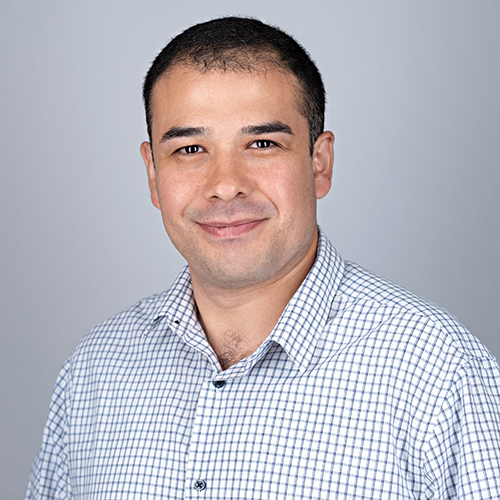 ALEJANDRO GAMBOA
Regional Sales Director Iberia, Italy & North Africa, Sonatype.
Ver más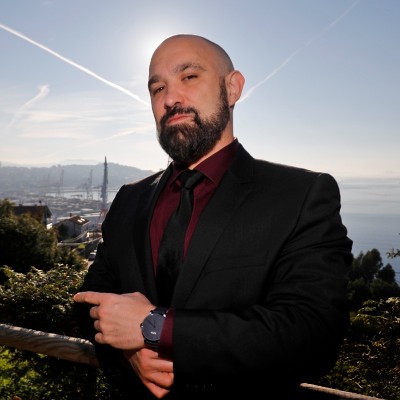 ANTONIO FERNANDES
Board Member, ISMS Forum Galicia.
Ver más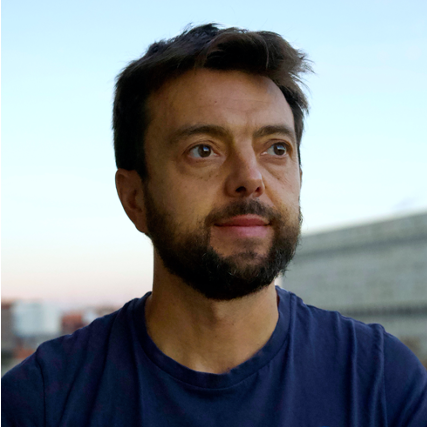 ÁLVARO GARCIA
Senior Sales Engineer Iberia, Crowdstrike.
Ver más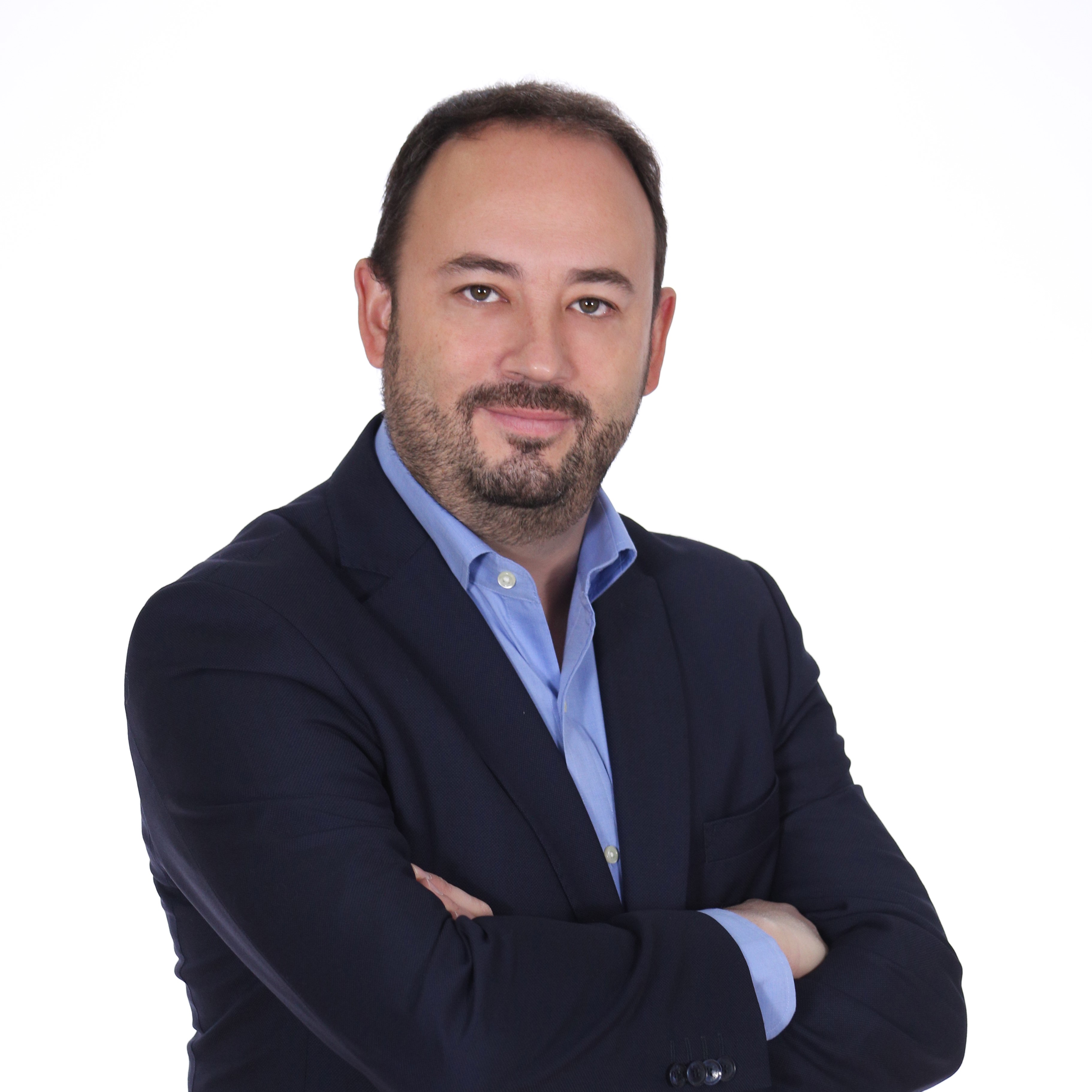 RICARDO HERNANDEZ
Country Manager Iberia, Vectra.
Ver más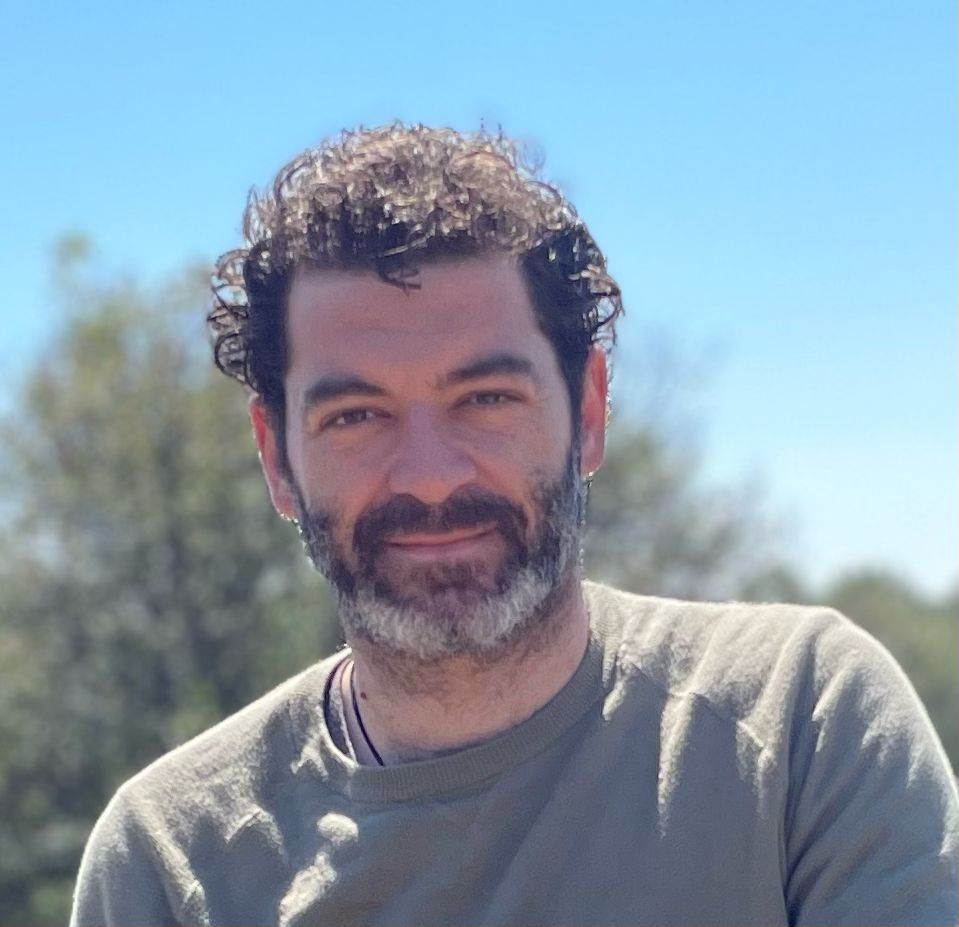 GONZALO ASENSIO
CISO, Bankinter; Board Member, ISMS Forum.
Ver más
Apasionado por el sector de la Seguridad Digital.

Mi misión principal es ofrecer soluciones y respuestas eficaces al Comité de Alta Dirección y Consejeros para potenciar y proteger el negocio.

Llevo más de 18 años trabajando en grandes empresas (BANKINTER, TELEFÓNICA, ING) creando y liderando equipos de dirección.

En los últimos años también he desempeñado el rol de Consejero y Asesor de Ciberseguridad, algo que me ilusiona y me reta porque puedo compartir mi visión y experiencia; tanto en startup como en gran empresa.

Speaker en los principales eventos del sector (RootedCon, ISMS FORUM, CSA), profesor de Ciberseguridad en algunas de las mejores empresas de España (IE, EDEM, IBERIA, UNIDAD EDITORIAL).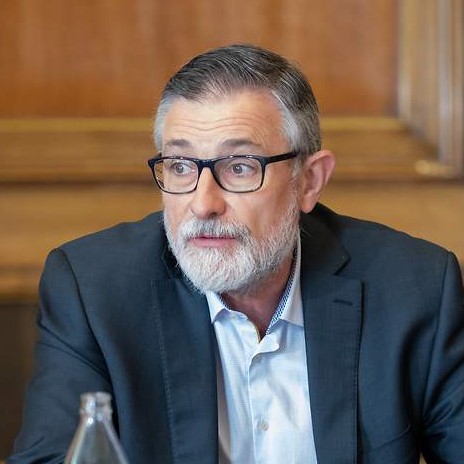 RAFAEL HERNANDEZ
CISO, Cepsa; Board Member, ISMS Forum.
Ver más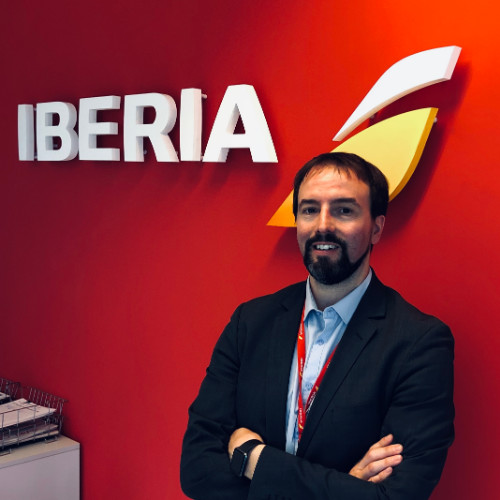 JESUS MÉRIDA
CISO, Iberia; Board Member, ISMS Forum.
Ver más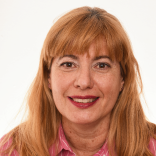 ESTHER MUÑOZ
Subdirectora General de Ciberseguridad, Protección de Datos y Privacidad , Madrid Digital, Comunidad de Madrid.
Ver más
Ingeniera Superior en Informática por la Universidad Pontificia de Comillas de Madrid. Master en Tecnologías de la Información aplicadas a la empresa de la Universidad Politécnica, con varias certificaciones especializadas en ciberseguridad como CISM. Más de 25 años de experiencia en el sector TIC y 10 años trabajando en puestos de trabajo especializados en ciberseguridad y seguridad de la información.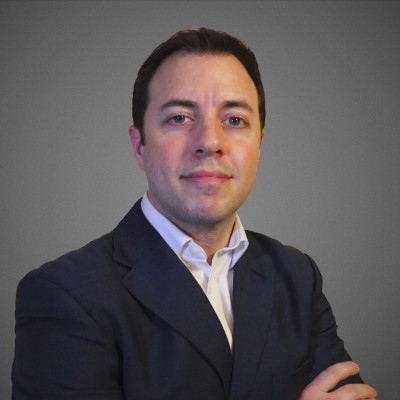 ALBERTO LÓPEZ
CISO, Solaria.
Ver más
GIANLUCA D"ANTONIO
Academic Director, IE Master of Cybersecurity; Partner, Deloitte; Chairman, ISMS Forum.
Ver más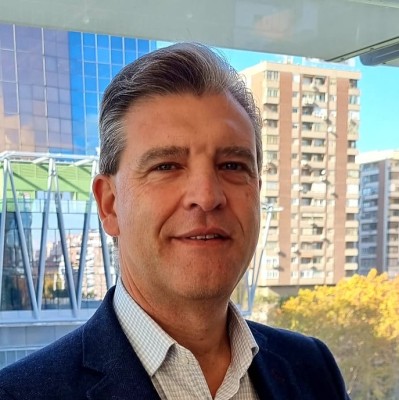 JUAN LUIS MOLPECERES
Enterprise Sales Executive Public Sector, Delinea.
Ver más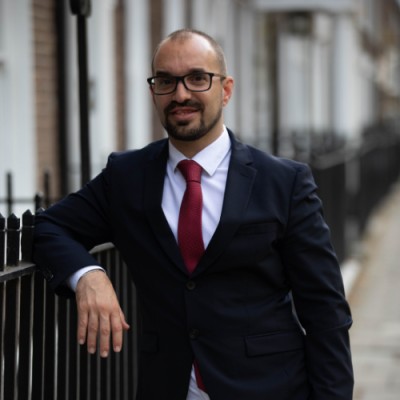 JUAN PER
Enterprise Account Executive, Okta.
Ver más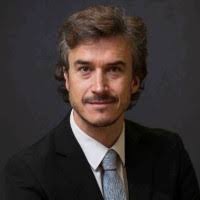 CARLOS A. SAIZ
Vice Chairman, ISMS Forum; Director, Data Privacy Institute; Partner and Head of Privacy, Risk & Compliance, Ecix Group.
Ver más
KAI ROER
managing the CLTRe Research Center, a KnowBe4 Company.
Ver más