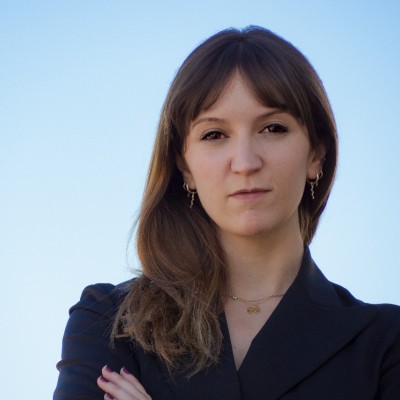 MARÍA MARÍN
Cyber Security Manager, Cosentino.
Ver más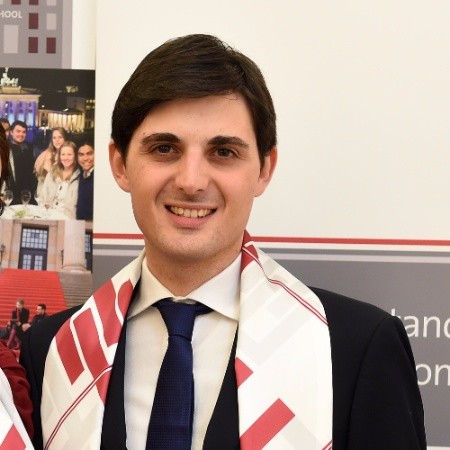 LEONARDO DE VIZIO
Cybersecurity Policy Officer, Directorate General Communications Networks, Content and Technology, European Commission.
Ver más
Leonardo De Vizio is a policy assistant working on cybersecurity & digital privacy policy at the European Commission (Directorate General Communications Networks, Content and Technology). Mr. De Vizio joined the Commission in 2015 to work on consumer protection issues at the Directorate General for Justice and Consumers (2015-2016). Mr. De Vizio holds a Master of Science in Economics and Management of Public Institutions from Bocconi University, a Master in Public Policy from the Hertie School of Governance and a Bachelor in International Relations from LUISS Guido Carli.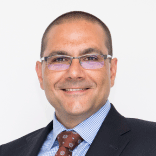 ALBERTO CITA
Sales Engineering Manager Iberia & Italy, Zscaler.
Ver más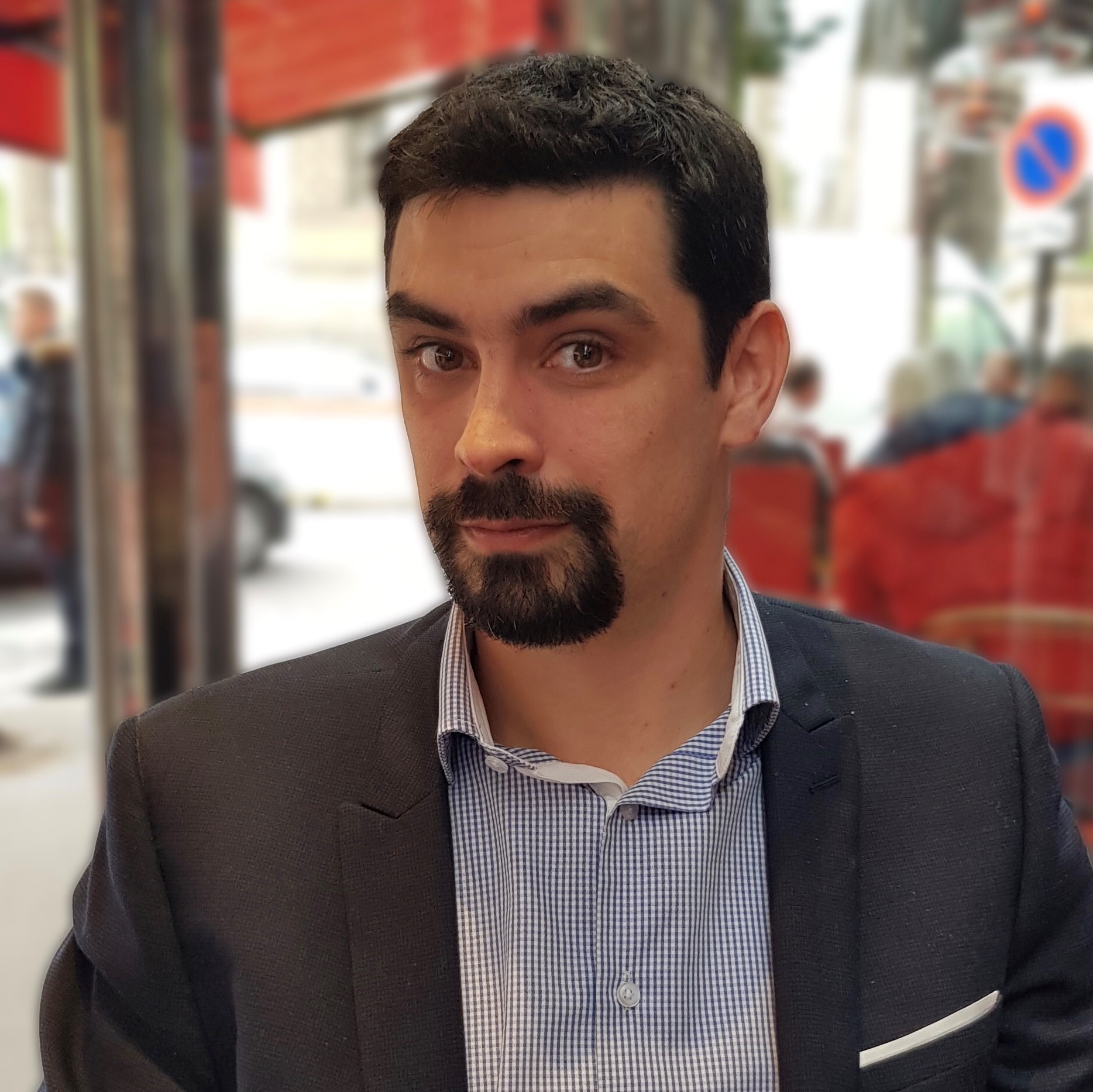 ALEXIS SERRANO
Director, EMEIA Channels & Alliances, BeyondTrust.
Ver más
Alexis Serrano is the Channel & Alliances Director EMEAI at BeyondTrust. Across his various experiences in the cybersecurity area, he was able to build a very solid knowledge and understanding of the market's landscape and ecosystem. His key roles consist in managing BeyondTrust's channel partner strategy across EMEAI, animating BeyondTrust's network of partners and alliances across the territory, and helping distributors, resellers, integrators and consultants optimize their sales operations and customer satisfaction with BeyondTrust's leading solutions.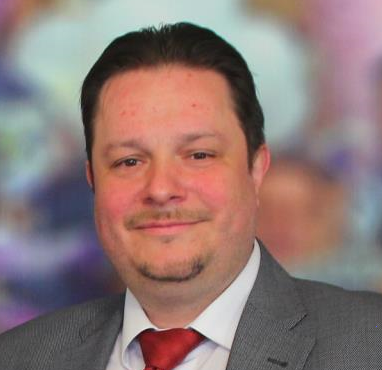 JONATHAN RENDAL
Consulting Sales Engineer, FireEye.
Ver más
Jonathan es conocido en el sector por sus más de 20 años de experiencia en diferentes áreas como Computer Security, Security Operations, Information Security, Threat Intelligence, Critical Infrastructures, Application Security, Vulnerability Management, Compliance y Security Architecture. Jonathan estudió Ingeniería Informática en la Universidad Politécnica de Madrid y en la Southern Mississippi University, y tiene diversas certificaciones como Comptia Security +, ISO 27001 Auditor, ISO 27001 Specialist, ISMS Management, ISMS Implementation, ISMS Audit, CCI Professional, etc. Jonathan ha trabajado en diferentes compañías como Digital, Compaq, Ericsson, McAfee e Intel. Se unió al equipo de FireEye en 2019.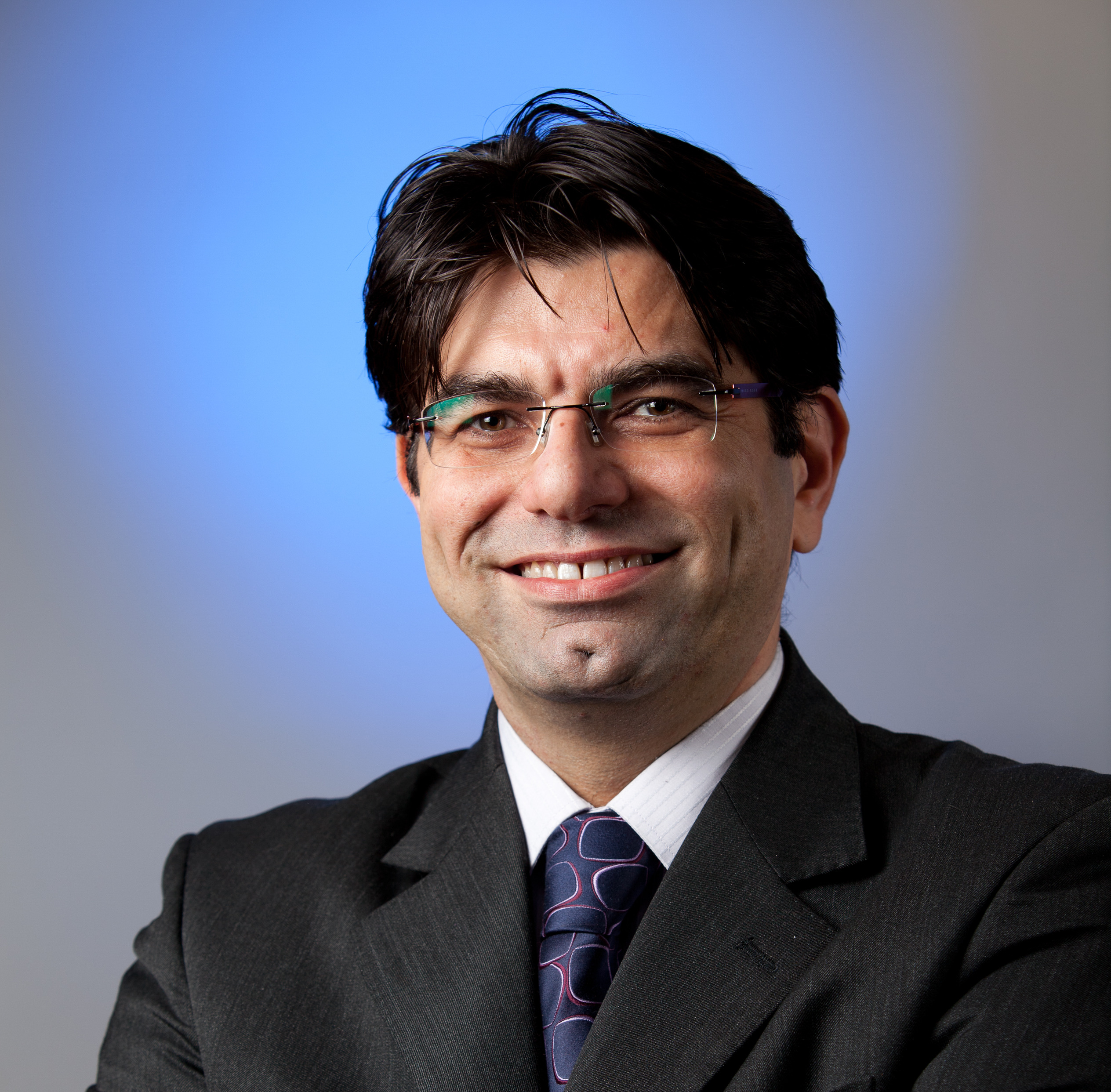 JENKO GAVIGLIA
Director de Ventas para el Sur de Europa, HelpSystems.
Ver más
Jenko Gaviglia es Director de Ventas EMEA para HelpSystems, coordinando las ventas directas y de canal en varios países de EMEA para la mayoría de las soluciones de HelpSystems, desde automatización a Ciberseguridad.
Jenko tiene una formación en económicas y después de fundar una empresa de informática en Italia, ha estado trabajando en Tango04 desde 1998 a cargo de las ventas por canal mundiales, hasta que la compañía fue adquirida por HelpSystems en 2016. Con más de 20 años de experiencia en el mundo del software, Jenko tiene una sólida experiencia en Ciberseguridad, Automatización de Procesos de Negocio y Monitoreo de Sistemas de TI en uno de los mercados más crecientes de HelpSystems. Jenko es licenciado en Economía y Negocios Internacionales por la Universidad de Génova.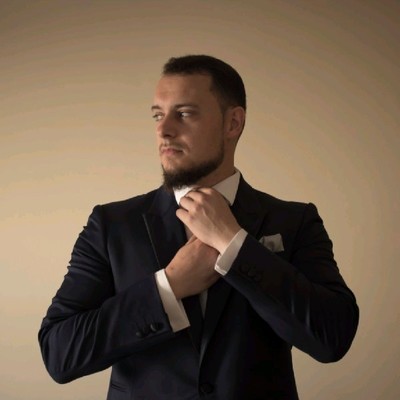 JONATHAN GÁNDARA
Cyber Security Manager, Votorantim Cimentos.
Ver más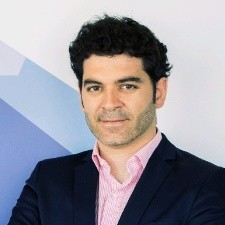 GONZALO ASENSIO
CISO, Bankinter; Board member, ISMS Forum
Ver más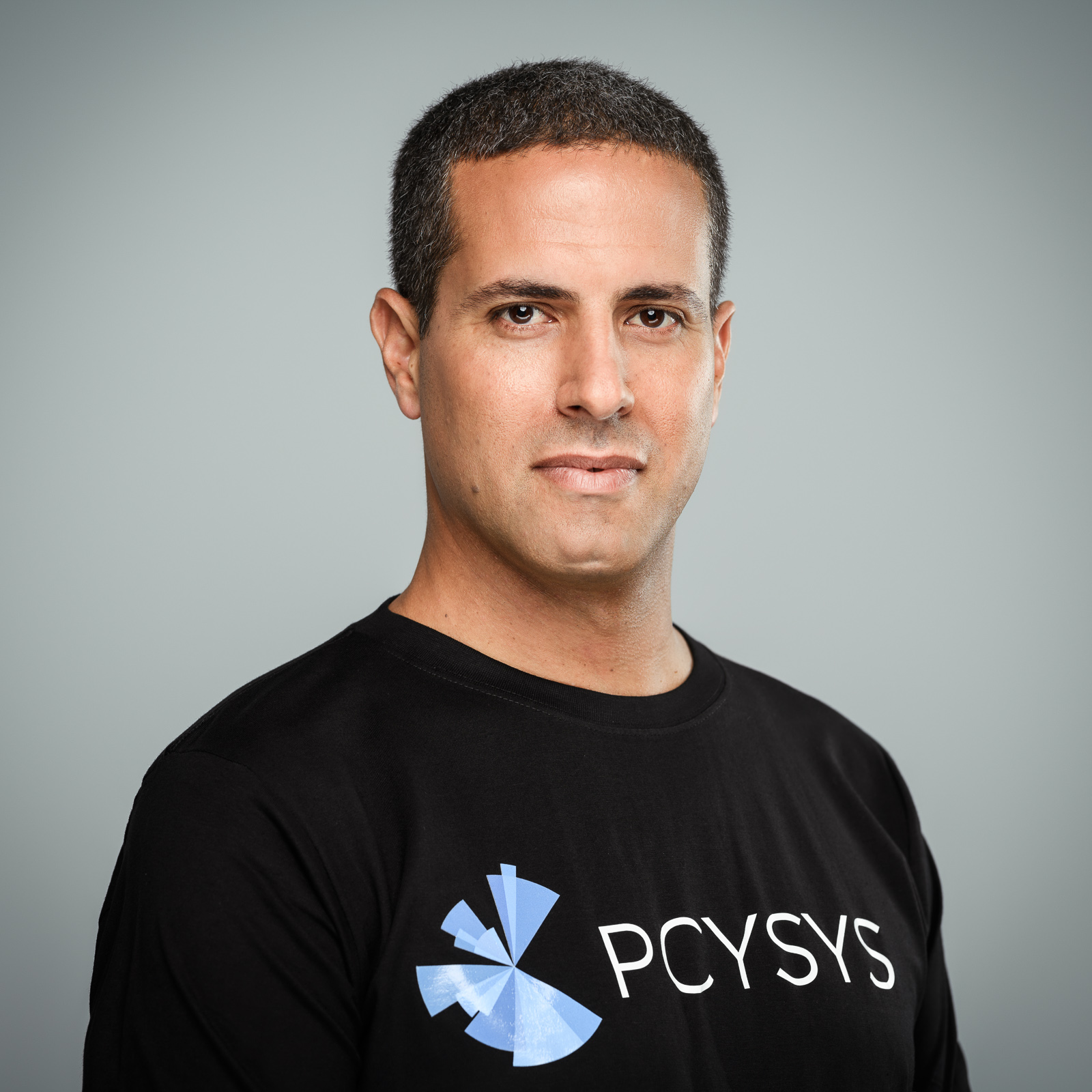 AMITAI RATZON
CEO, Pcysys.
Ver más
CEO, Pcysys Amitai Ratzon spearheads Pcysys. Amitai is a cybersecurity speaker, moderator, and influencer working closely with CISOs of fortune 500 companies globally to shape their cybersecurity strategies and technology stacks. Prior to joining Pcysys, Amitai held executive positions leading enterprise sales teams at global companies such as SuperDerivatives (NASDAQ:ICE), Earnix, and CallVU. Amitai holds a B. in Business Administration and an LL.B, both from the interdisciplinary Center, Herzliya, and an International Executive MBA from Kellogg-Recanati, granted jointly by Tel Aviv University, Israel and Northwestern University, Chicago, IL.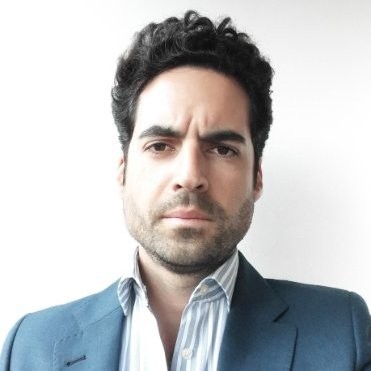 JAVIER CARRERAS
Southern Europe Sales Manager, Recorded Future.
Ver más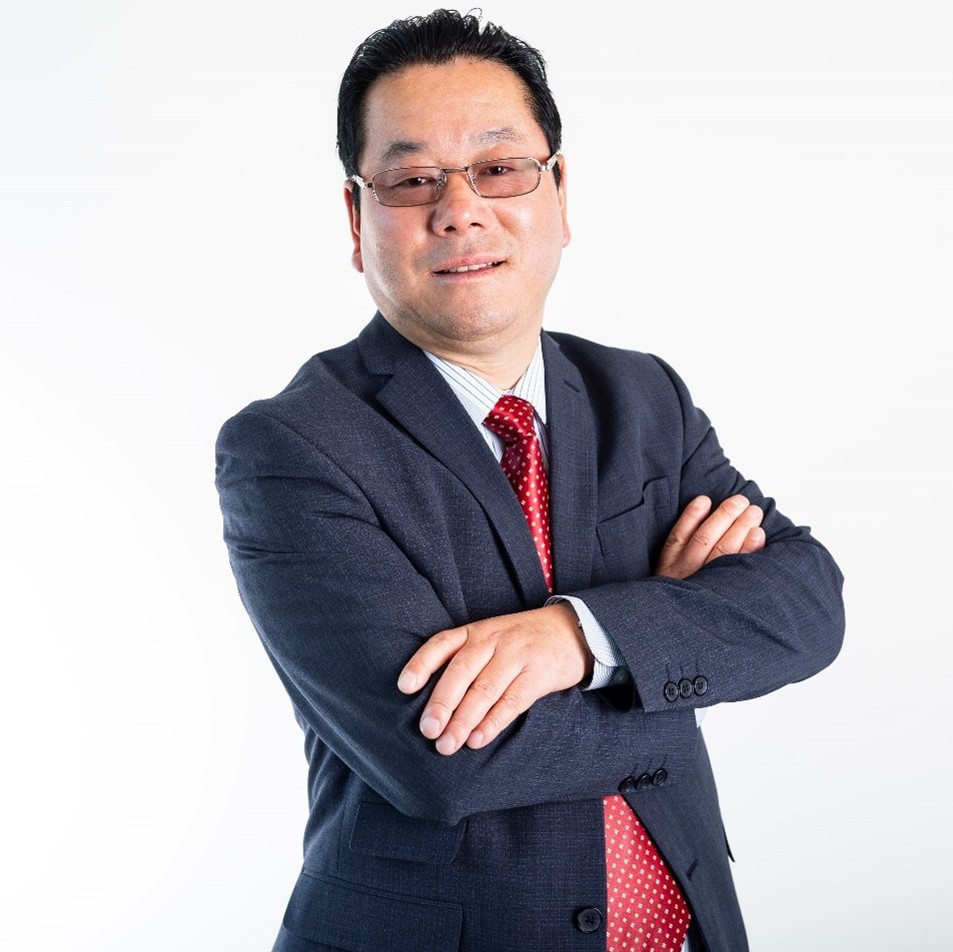 BOB XIE
Cyber Security Officer for the Western European Region, Huawei.
Ver más
Bob Xie oversees the development of Huawei's business in Western Europe with a focus on Cyber Security. This includes aligning Huawei's strategic development activities and security capabilities with key customers and European Governments. Bob Xie has been working at Huawei for 22 years. He gained experience in Marketing and R&D as Senior Engineer, Senior Marketing Manager and Director. In 2010, he was entrusted with the mission to set up the Huawei Cyber Security Evaluation Centre in the UK, first of its kind. He directed the HCSEC from 2010 till July 2018. Then he moved on to set up the Huawei Cyber Security Transparency Centre in Brussels, which officially opened in March 2019. In August 2019, he was appointed as the Cyber Security Officer for the Huawei Western European Region. Bob Xie is well versed on the cyber security management system and practices of the company.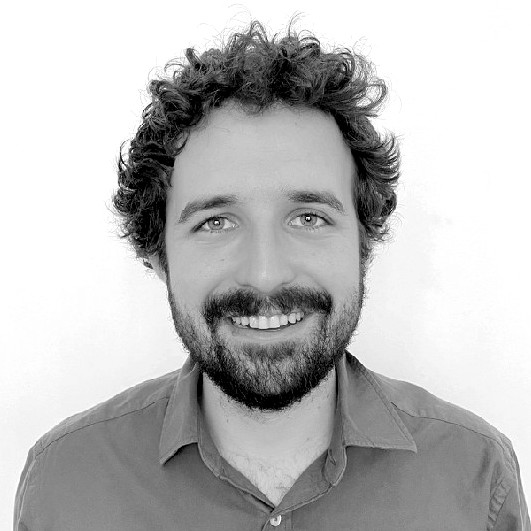 JORGE FERRER
Consultor de GRC, OneTrust.
Ver más
Jorge Ferrer Raventós es consultor de GRC en OneTrust GRC, un software diseñado para operacionalizar la gestión integral de riesgos. En su función, Jorge asesora a las empresas a lo largo de su implementación de la gestión de riesgos con el fin de crear procesos que den soporte a las operaciones y se alineen con sus objetivos empresariales, incluyendo la adopción de prácticas recomendadas en la industria y la adhesión a los requisitos relacionados con las normas, marcos y leyes pertinentes (tales como ISO, NIST, SIG y más). Jorge ayuda a que los clientes determinen el alcance de su exposición al riesgo, ayudándoles a trazar un mapa de su infraestructura digital, evaluar los riesgos, combatir las amenazas, supervisar el rendimiento continuo y documentar pruebas a lo largo del ciclo de vida de los riesgos. Jorge cuenta con las certificaciones GRCP, CIPP/E y CIPM.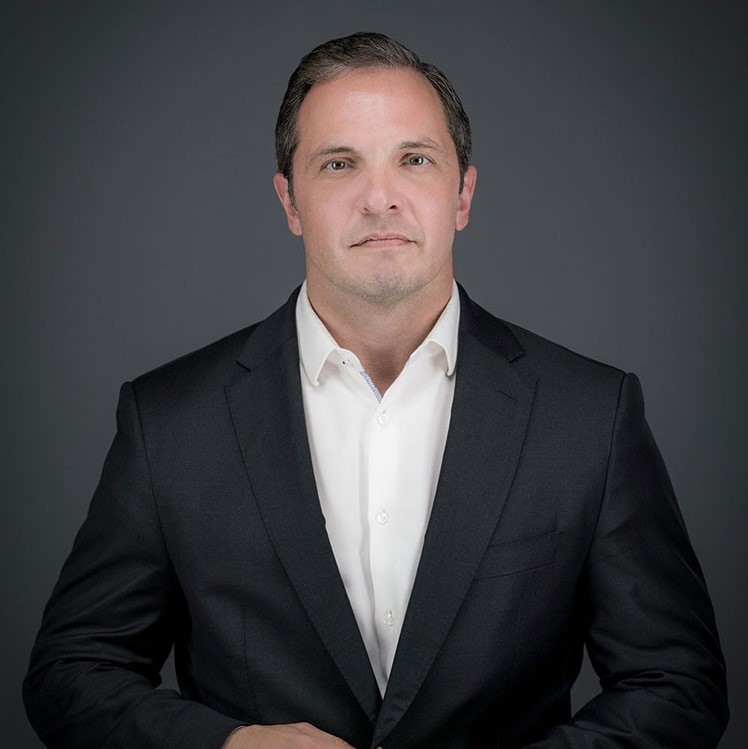 DR. ERIC COLE
CEO and Founder, Secure Anchor Consulting
Ver más
World Renowned Cybersecurity Expert with more than 30 years of network security experience, Dr. Eric Cole is a distinguished cybersecurity expert and keynote speaker who helps organizations curtail the risk of cyber threats. Many of the foundational principles of this course and training in cybersecurity were developed by Dr. Cole. He has worked with a variety of clients ranging from Fortune 50 companies, to top international banks, to the CIA, for which he was a professional hacker. While he started his career on the offense, he is now fully dedicated to understanding the adversary so he can provide cost effective solutions that actually work. As a pioneer in the area of cybersecurity he has been inducted into the Infosec hall of Fame, awarded the Cyber Wingman Award from the US Air Force, received multiple accommodations from the CIA and was part of the commission on cybersecurity for President Obama. He has been the featured speaker at many security events and also has been interviewed by several chief media outlets such as CNN, CBS News, FOX New and 60 Minutes.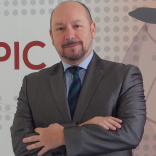 ALBERTO FRANCOSO
Jefe de Análisis del Servicio de Ciberseguridad, OCC.
Ver más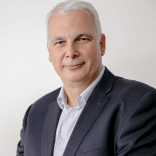 FRANCISCO LÁZARO
CISO y DPO, Renfe; Miembro de la Junta Directiva de ISMS Forum.
Ver más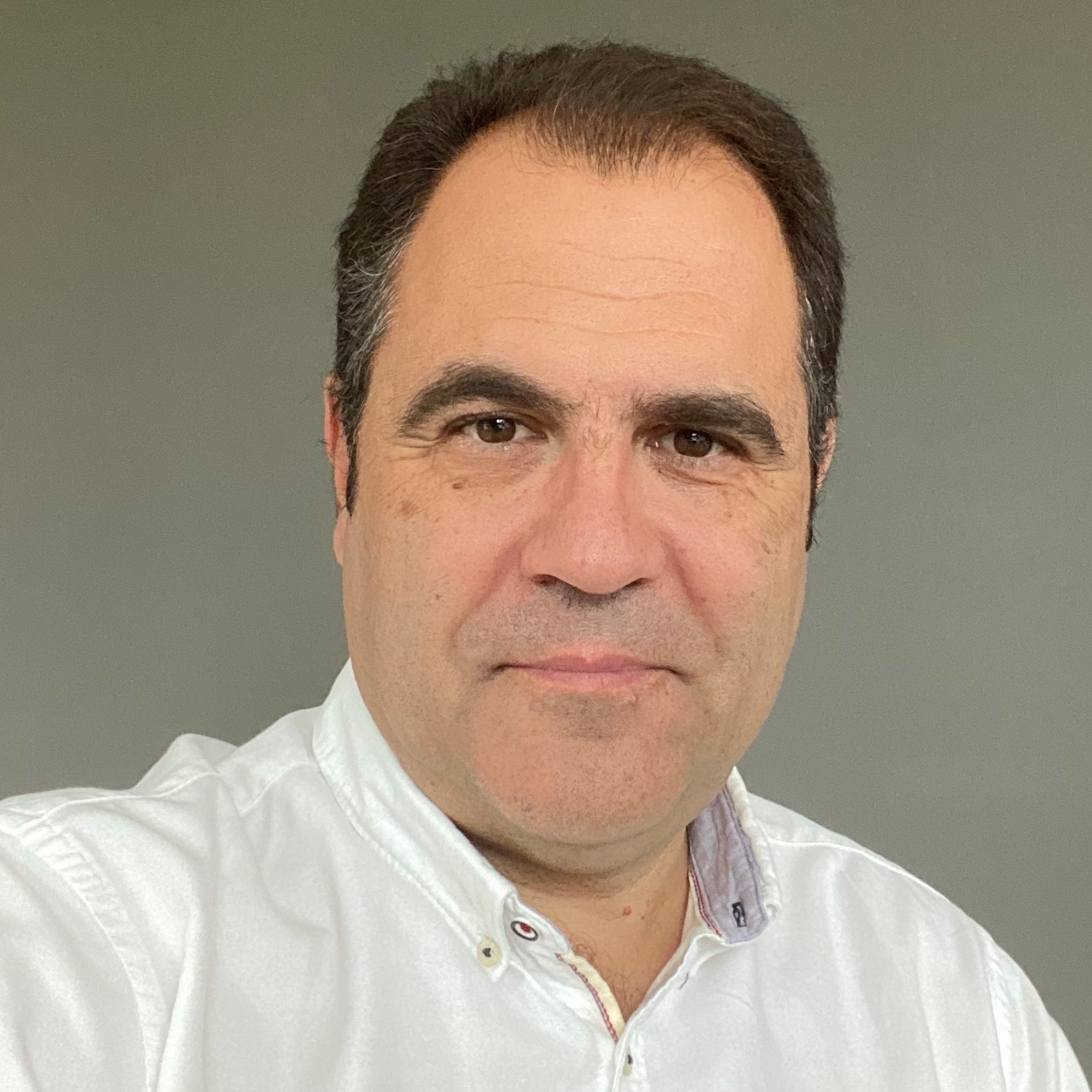 FERNANDO LALANDA
Strategic Account Manager, Devo.
Ver más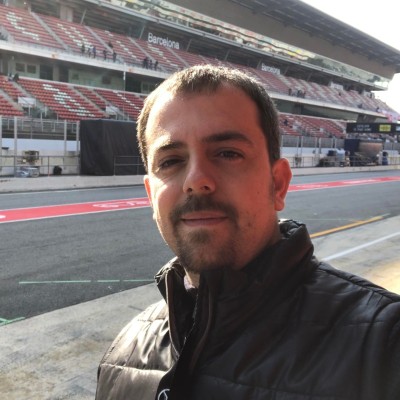 JOAN GARCÍA
Regional Sales Director, Spain and Portugal, Splunk.
Ver más
Ingeniero superior en Telecomunicaciones por la UPC y Máster en Dirección de TI por la BES La Salle, Joan García es el director comercial de Splunk en España y Portugal.
El equipo de Splunk Iberia se encarga de ayudar a los clientes empresariales a resolver los retos más importantes en la gestión de la ciberseguridad donde la cantidad de soluciones tecnológicas crece exponencialmente y con ello la complejidad para gestionar en tiempo real toda esa información de forma segura para el negocio y sostenible en costes.
Anteriormente ha desarrollado su carrera profesional en los departamentos de preventa y ventas de diversas multinacionales americanas de Hardware, Software y Cloud como Symantec, Veritas Technologies, Pure Storage y HashiCorp.
OSCAR SÁNCHEZ
CISO, Puig; Board member, ISMS Forum Barcelona.
Ver más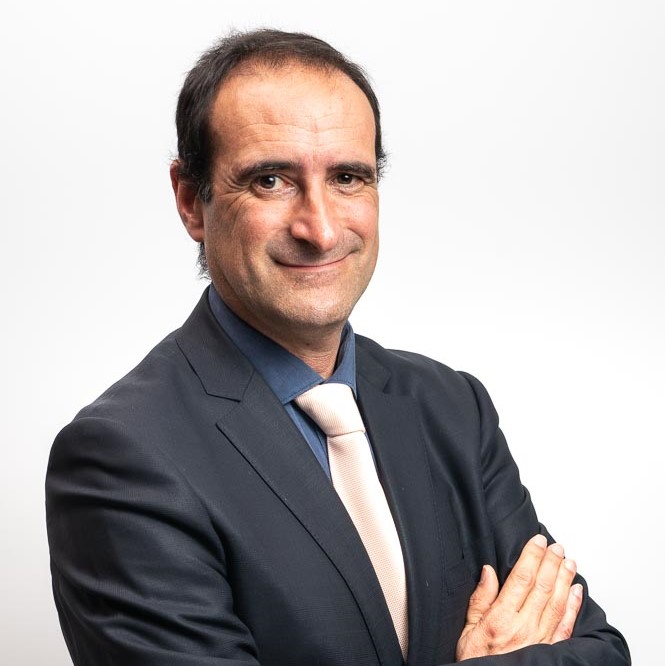 MARIO GARCÍA
Country Manager Iberia, CheckPoint.
Ver más
Ingeniero Senior de Telecomunicaciones, Mario García forma parte de la empresa desde 2007, cuando fue designado responsable de grandes cuentas para los sectores de "Telcos" y "Utilities". En mayo de 2009 se convierte en Country Manager de la compañía en España y Portugal, cargo que ocupa hasta la fecha. Antes de incorporarse a Check Point, Mario García desarrolló una dilatada carrera profesional en empresas de tecnología como Cisco Systems, 3Com o IBM y ha ocupado puestos de responsabilidad en Juniper y Netscreen en España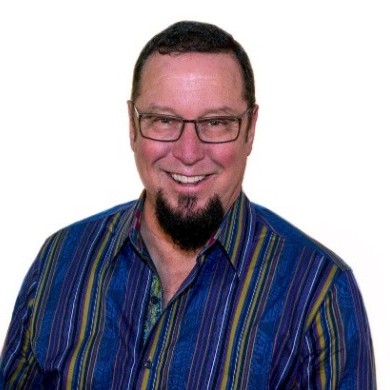 JOHN McCUMBER
Former Co-chair, National Institute of Standards and Technology (NIST).
Ver más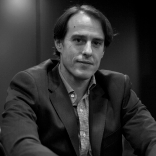 DANIEL LARGACHA
Global SOC Director, Mapfre; Cyber Security Center Director, ISMS Forum.
Ver más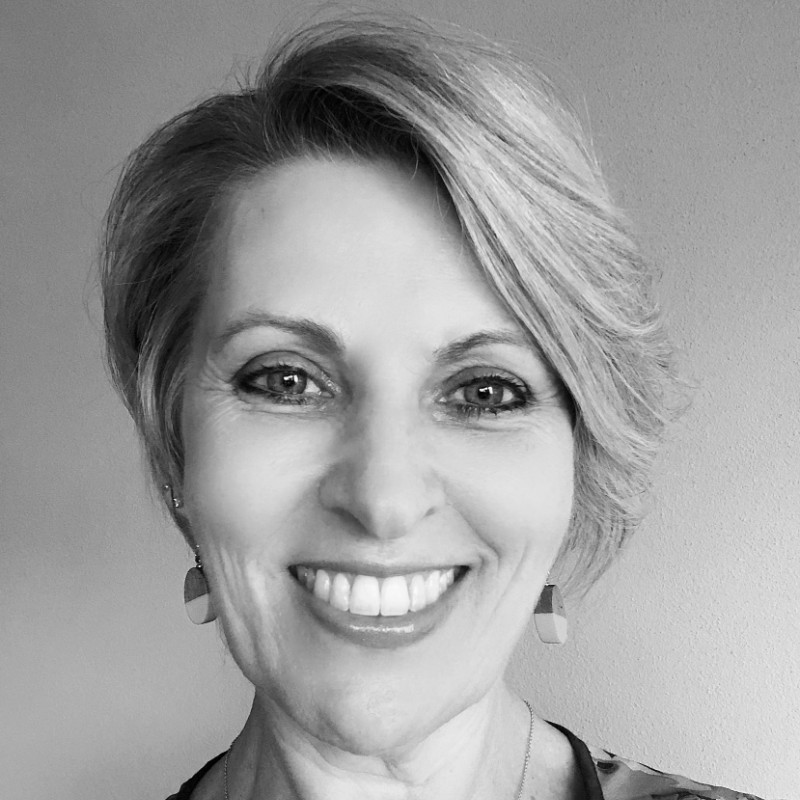 Professor LISA SHORT
Digital Tech Transformation Strategist Analyst Design Ecosystems; Chief Research officer, Global Foundation for Cyber Studies and Research; Top100 B2B Thought Leader in the World to Follow 2020 & 21.
Ver más
A preeminent innovator, systemic change digital technology analyst, strategist and design ecosystem thinker with vast international experience founding and managing multiple companies and significant cutting-edge digital technology, value chain improvement projects, across different segments, and global markets including UK, APAC, Africa, Singapore, Europe and UAE. Invited to analyse and resolve some of the most pressing complex and difficult socio-economic challenges, Lisa brings to the table exceptional acumen to design, develop and deploy 'end-to-end' digital technology led, commercially astute and impact driven innovation, and solutions crucial for global economic development, using agile project and product management. Lisa is renowned. and has a track record for engaging and converging the best people, businesses and stakeholders [public and private] internationally to get the job done. Challenging the state of play and disrupting the norm whilst pragmatically embracing high level uncertainty, threat opportunity risks and the rapidly advancing potential of frontier technology like blockchain keeps Lisa at the forefront of pioneering effective positive change and sustainable exponential growth in product-led, commercially opportunistic, digital transformation. Lisa's nexus is people; democratised value chains; relationship driven economics; SDG impact; sustainable at-scale growth; improved resilient businesses and internationally diversified markets, underpinned by targeted education, data-protection and fit for purpose frontier digital technology including blockchain, DLT and IoT. Augmented by a highly respected international academic and research contribution, this bold, multi-dimensional and courageous approach spotlights perfectly the many applauded, and successful initiatives Lisa has founded, established and leads globally.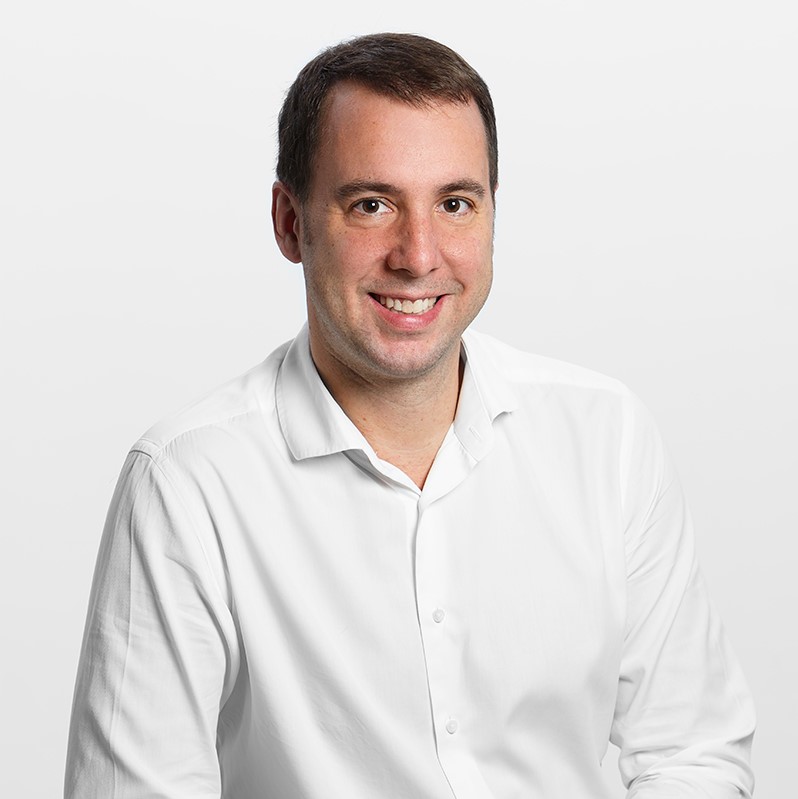 IGNACIO FRANZONI
Sales Engineer, Netskope.
Ver más
Ignacio Franzoni acumula más de 20 años de experiencia y una gran capacidad en gestión de proyectos. Desempeñó el cargo de Senior Systems Engineer en Fortinet y anteriormente trabajó en Arrow ECS Spain, como System Engineer & Business Developer.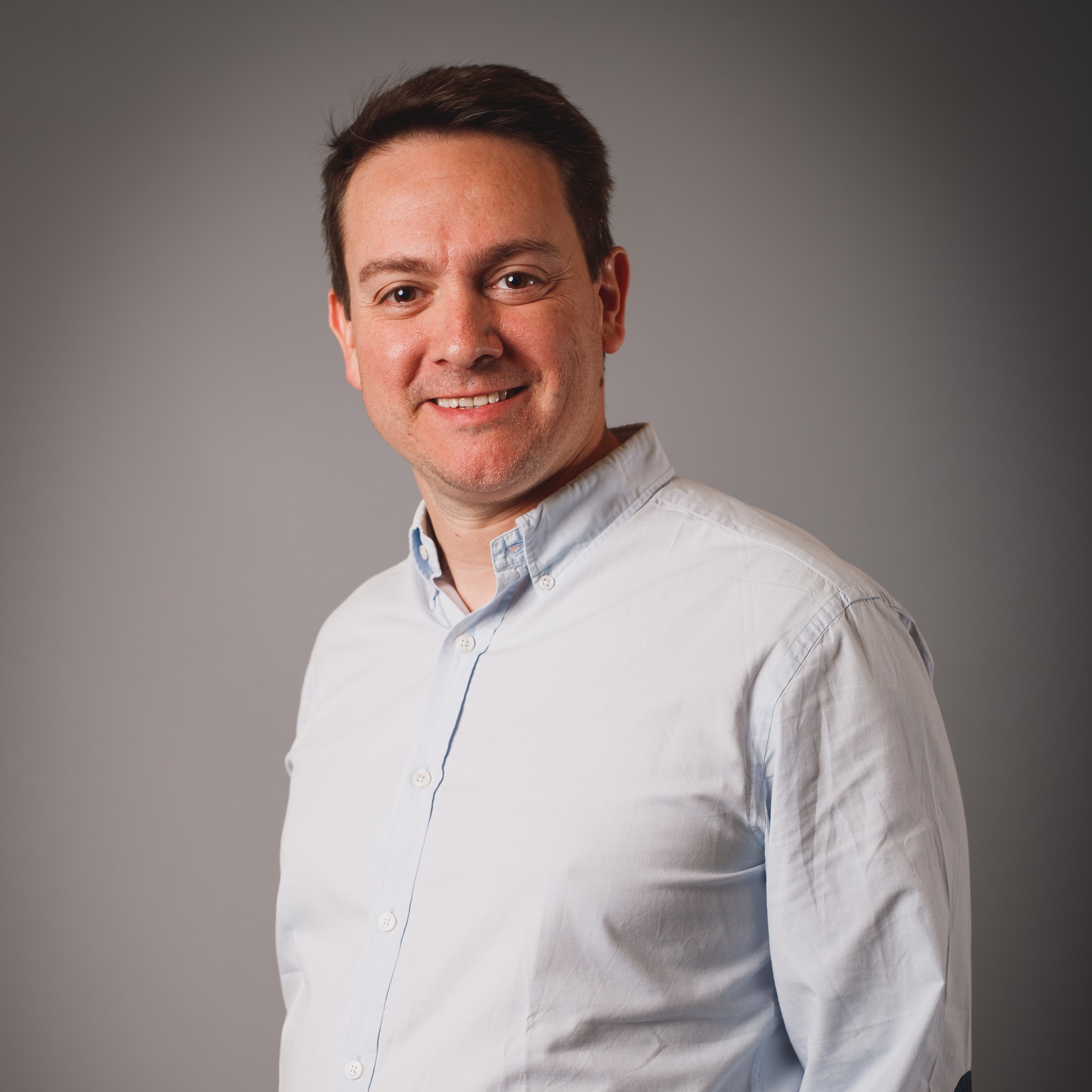 SAMUEL BONETE
Regional Sales Manager, Netskope.
Ver más
Con más de 15 años de experiencia en el mercado de TI, principalmente en las áreas de redes y seguridad, Bonete es Ingeniero por la Universidad Politécnica de Madrid. Ha trabajado en Fortinet, donde desempeñó diversas responsabilidades hasta llegar a dirigir el equipo de ventas regionales de la filial de Iberia y Enterasys, donde lideró la estructura de canal de la compañía en España.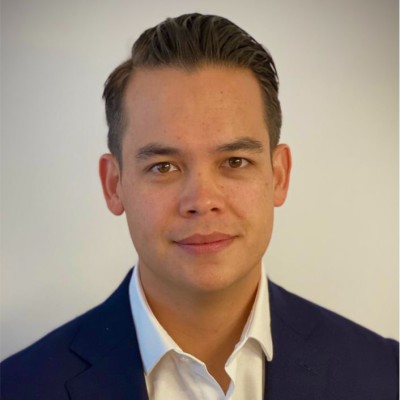 PATRICK MAGAT
EMEA Services Regional Director, Crowdstrike.
Ver más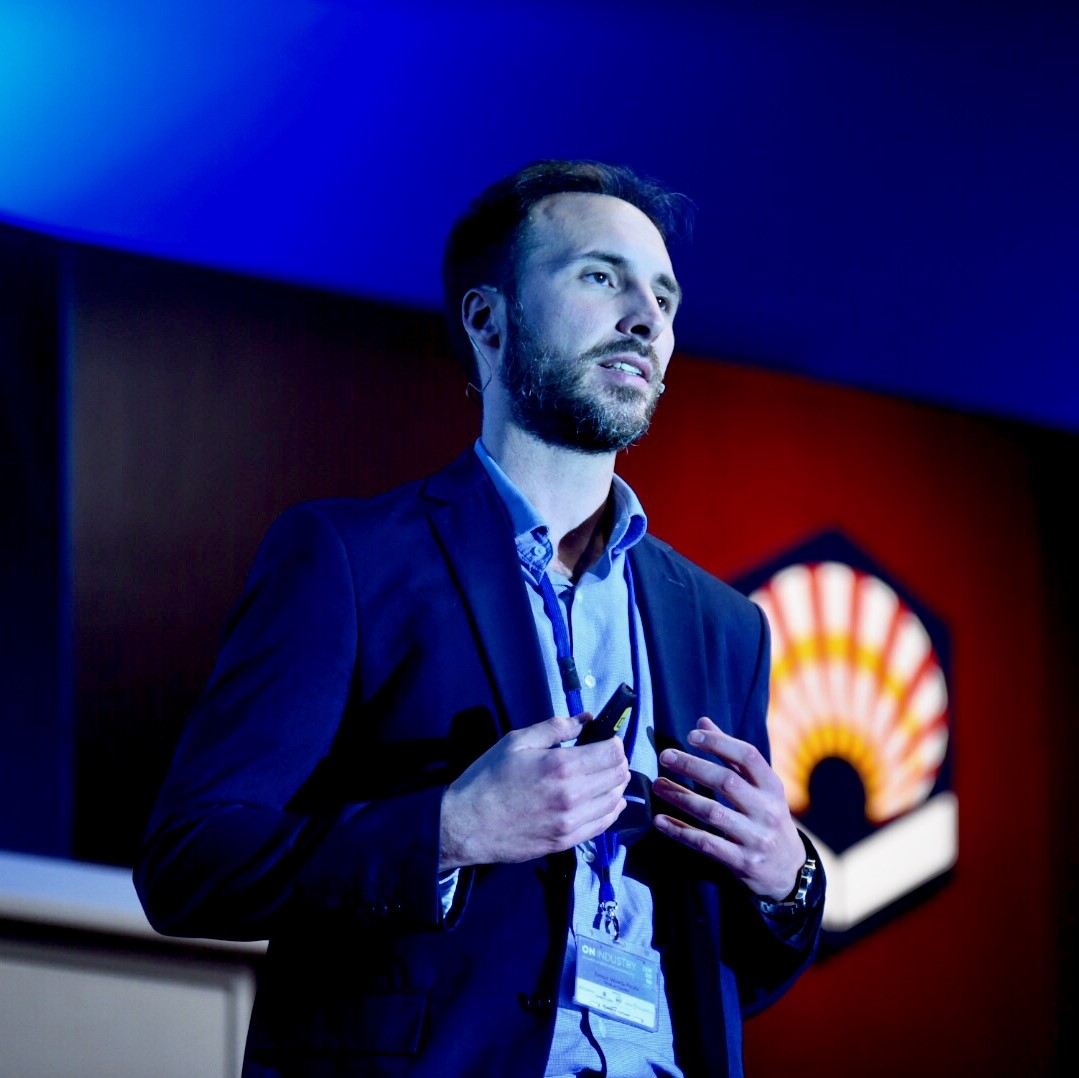 ENRIQUE VALVERDE
Sales Engineer, Cytomic.
Ver más
Enrique Valverde cuenta con más de 15 años de experiencia en el campo de protección a endpoints, cubriendo entornos enterprise tanto IT como OT, así como infraestructuras críticas. Su experiencia pasa por la gestión de entornos corporativos complejos en entidades multinacionales con altos volúmenes de endpoints. Enrique está especializado en soluciones de prevención, detección y respuesta a amenazas avanzadas y zero-day.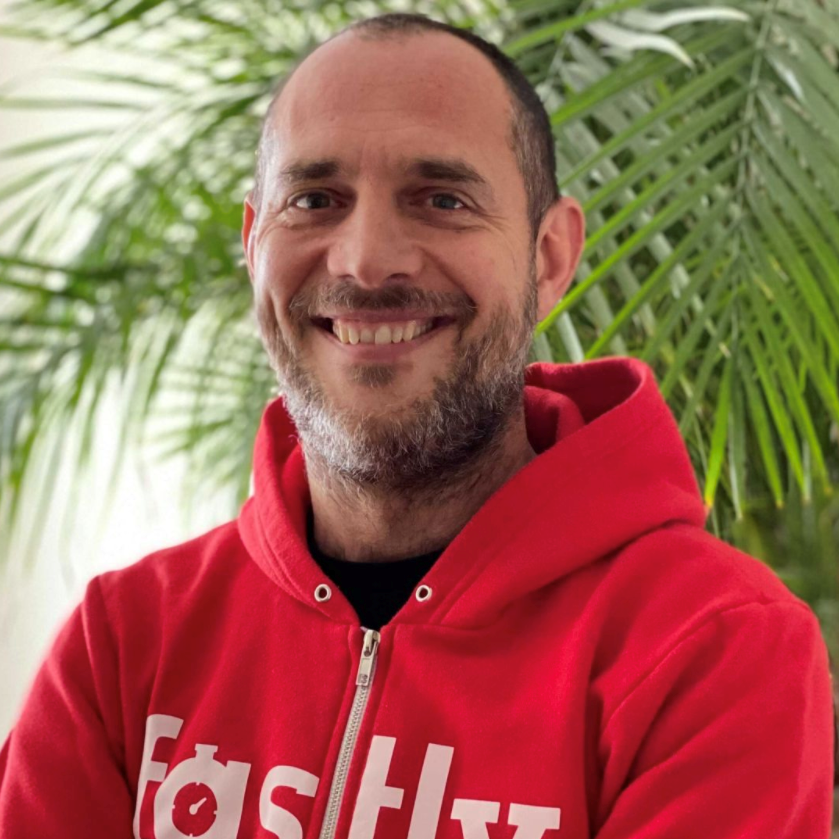 JESÚS MARTÍN
General Manager, Southern Europe & Middle East, Fastly.
Ver más
Jesús se unió a Fastly en 2017 y actualmente es el máximo responsable de la región Sur de Europa y Middle East. Jesús trabajó anteriormente como Sales Director para el Sur de Europa y LATAM en Edgeware y como Account Director en Level 3, entre otros cargos de negocio e ingeniería en diversas compañías de redes e infraestructura basado en España, Italia y UK.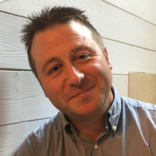 JESÚS DÍAZ
Senior Cortex Systems Engineering Manager CEUR & SEUR, Palo Alto.
Ver más
Jesús Díaz Barrero es director de ingeniería de sistemas de Cortex para el Centro y Sur de Europa en Palo Alto Networks. Lleva más de 11 años en la compañía donde ha ocupado diferentes puestos siempre relacionados con las funciones de ingeniería de preventa y acumula más de 20 años de experiencia.
Es ingeniero de Sistemas por la Universidad Politécnica de Madrid y cuenta con las certificaciones Global Information Assurance Certification (GIAC) en Reverse Engineering Malware (GREM) y GIAC como Certified Incident Handler (GCIH).
LUCAS VAN DEN BERG
Incident Response, Trend Micro.
Ver más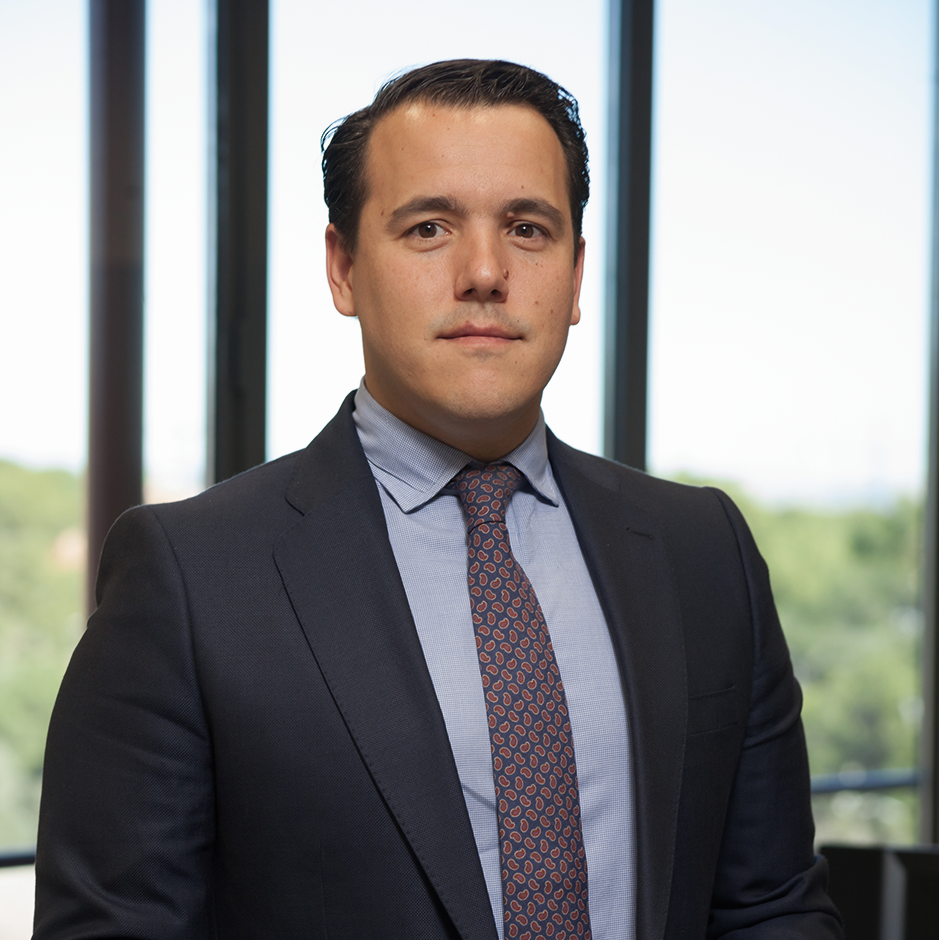 SERGIO PADILLA
Responsable de Seguridad de la Información y Riesgos y Miembro de ISMS Forum.
Ver más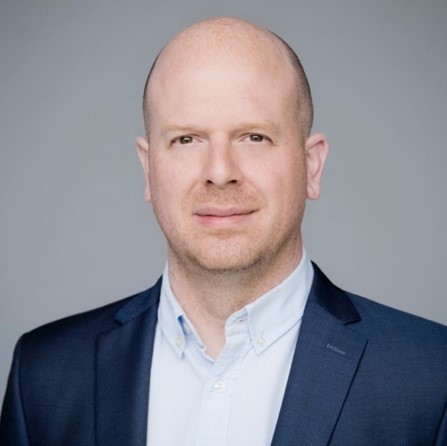 NICO FISCHBACH
CTO, Forcepoint.
Ver más
As Global CTO and VP SASE Engineering, Nicolas Fischbach drives corporate level vision, defines the X-Labs research and innovation agenda, pilots technology and architecture roadmap, and leads engineering execution which underpin Forcepoint's cybersecurity solutions. In addition, he is instrumental in developing thought leadership for the brand and pilots C-level engagements. Before joining Forcepoint in 2017, he spent 17 years at Colt, a global B2B service provider, being ultimately responsible for company-wide strategy, architecture and innovation. Under his leadership Colt received significant industry awards as a SDN, NFV and telco transformation pioneer. Nico is a recognized authority on Service Provider security as well as on next-generation network and cloud architectures, holding a master's degree in networking and distributed computing from Pierre and Marie Curie University.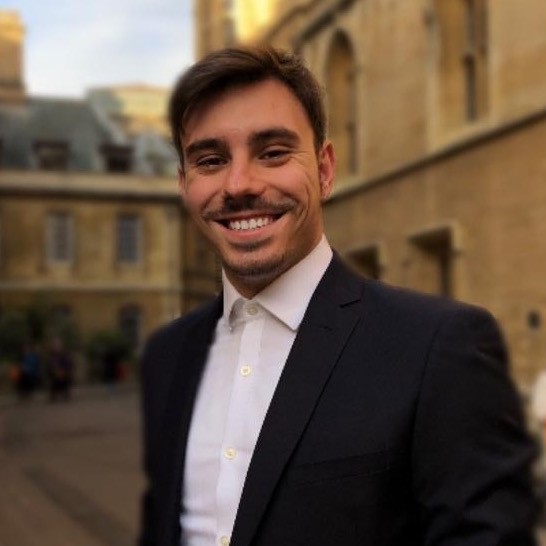 JOSÉ BADÍA
Country Manager España & Portugal, Darktrace.
Ver más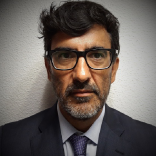 ANDRÉS RUIZ
Senior Cybersecurity Advisor National Security Department. Spanish National Liaison Officer with the EU Cybersecurity Agency, DSN.
Ver más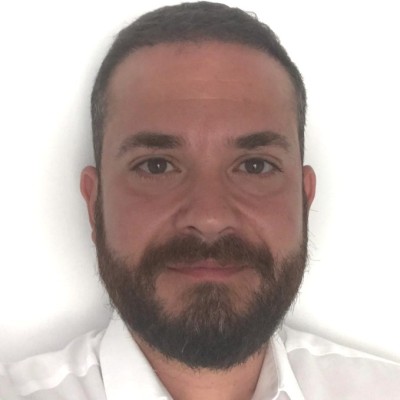 MANEL HERRER
Vice-Chair, Chapter del Business Continuity Institute (BCI) España.
Ver más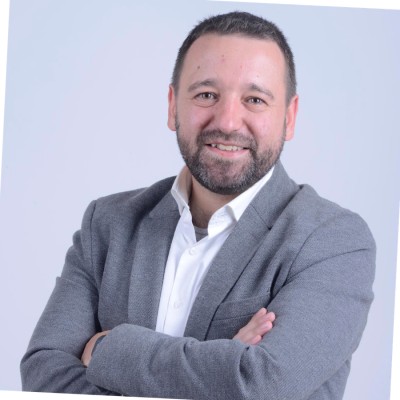 CARLOS GONZALEZ
Active Resilience Director, OYLO Trust Engineering.
Ver más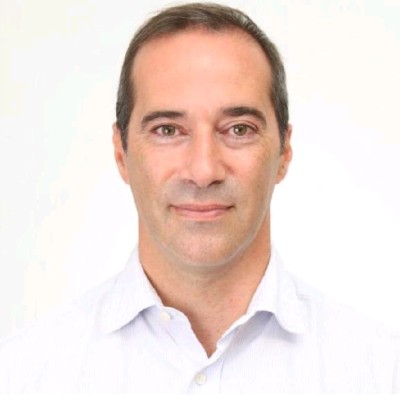 FRANCISCO PÉREZ
Partner of Digital Law, Ecix Group.
Ver más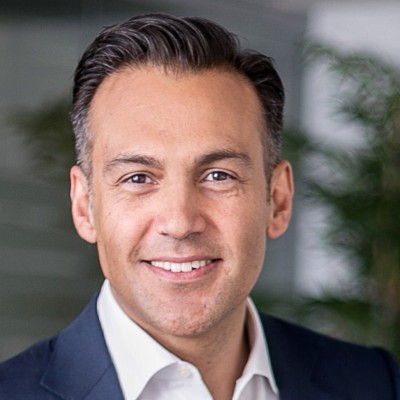 CARLOS FERRO
VP of Sales, Southern Europe, Eastern Europe, Middle East & Africa, Thycotic.
Ver más
FEDERICO DIOS
Pre-Sales Senior Manager, Akamai Technologies.
Ver más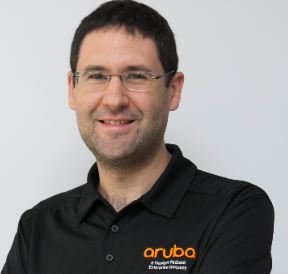 RAFAEL DEL CERRO
Account Manager, Aruba.
Ver más
Ingeniero de Telecomunicaciones por la Universidad Politécnica de Madrid. He desarrollado parte de la carrera profesional desde el área de preventa con importante experiencia y certificaciones técnicas en soluciones de Networking y Seguridad. Desde el 2018 hasta el 2020 he liderado el equipo de Ciberseguridad para el sur de Europa divulgando las soluciones de Aruba a los clientes.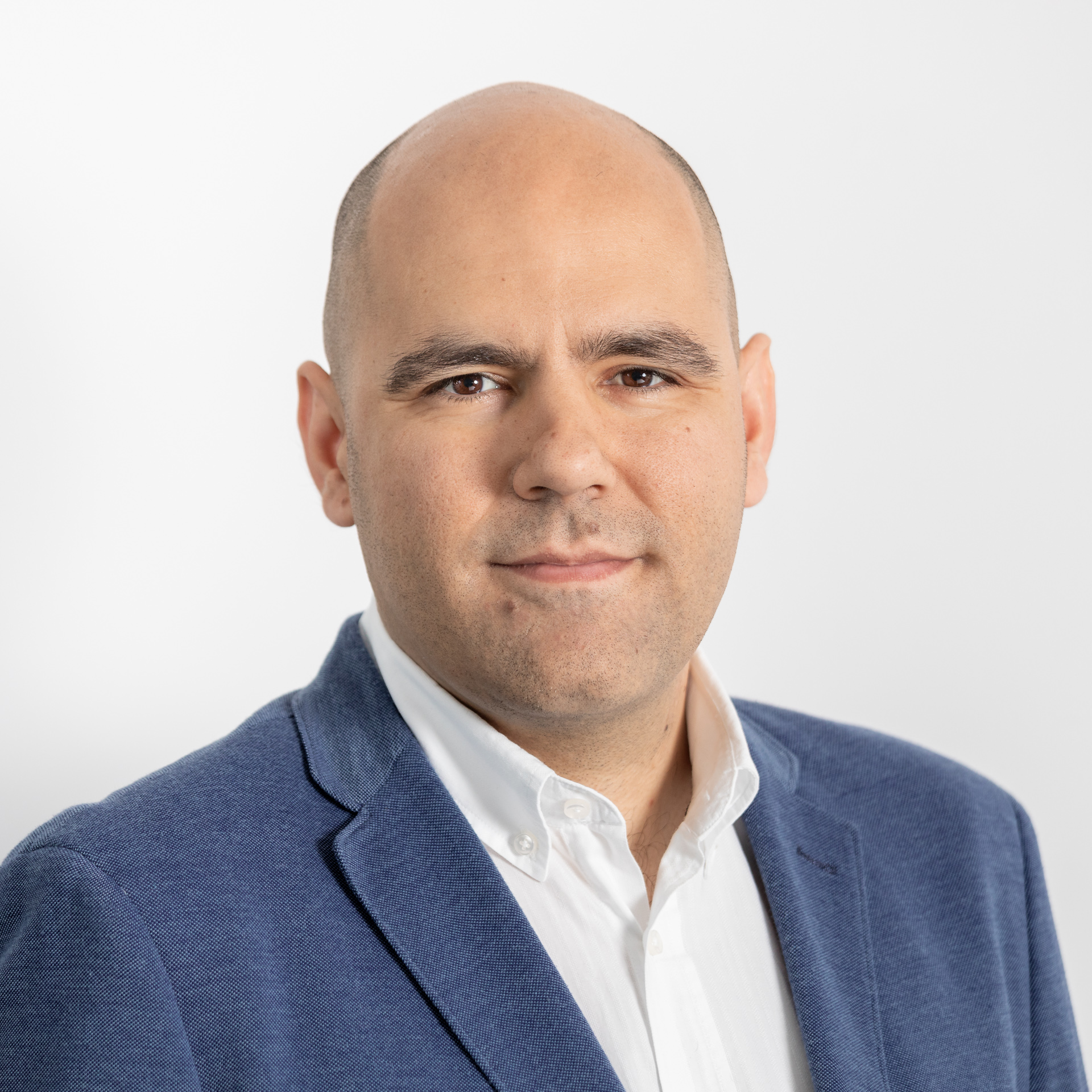 JESÚS VARELA
Regional Sales Manager, Fortinet.
Ver más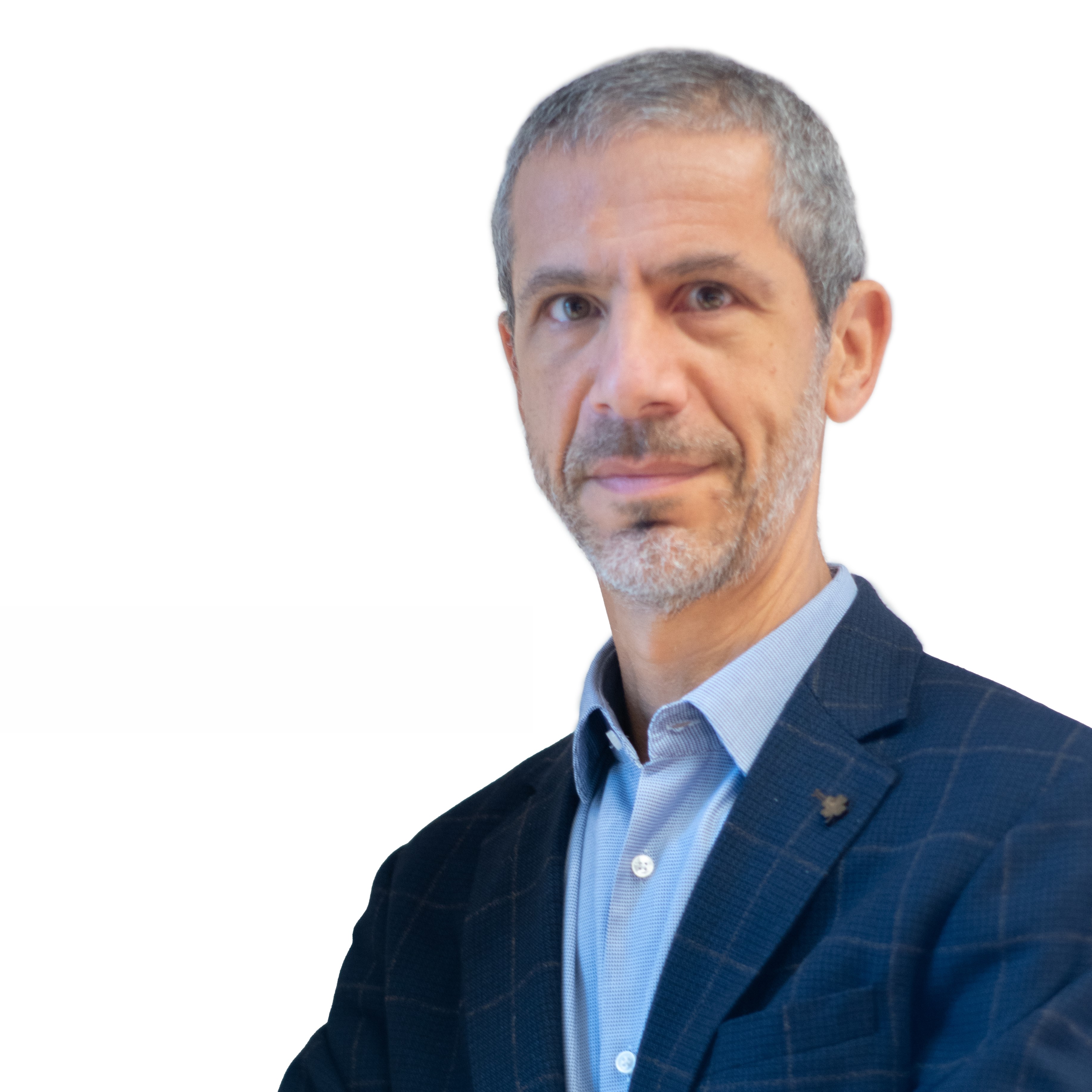 ROBERTO HEKER
Director, NextVision.
Ver más
Socio de NextVision, empresa de Ciberseguridad con 30 años en el mercado tecnológico. Cofundador y CEO de NextVision Ibérica. Apasionado por la tecnología y buscar soluciones a las necesidades de los clientes. Consultor de Ciberseguridad desde el año 1991. Ponente en Foros, Posgrados y Congresos Nacionales e Internacionales.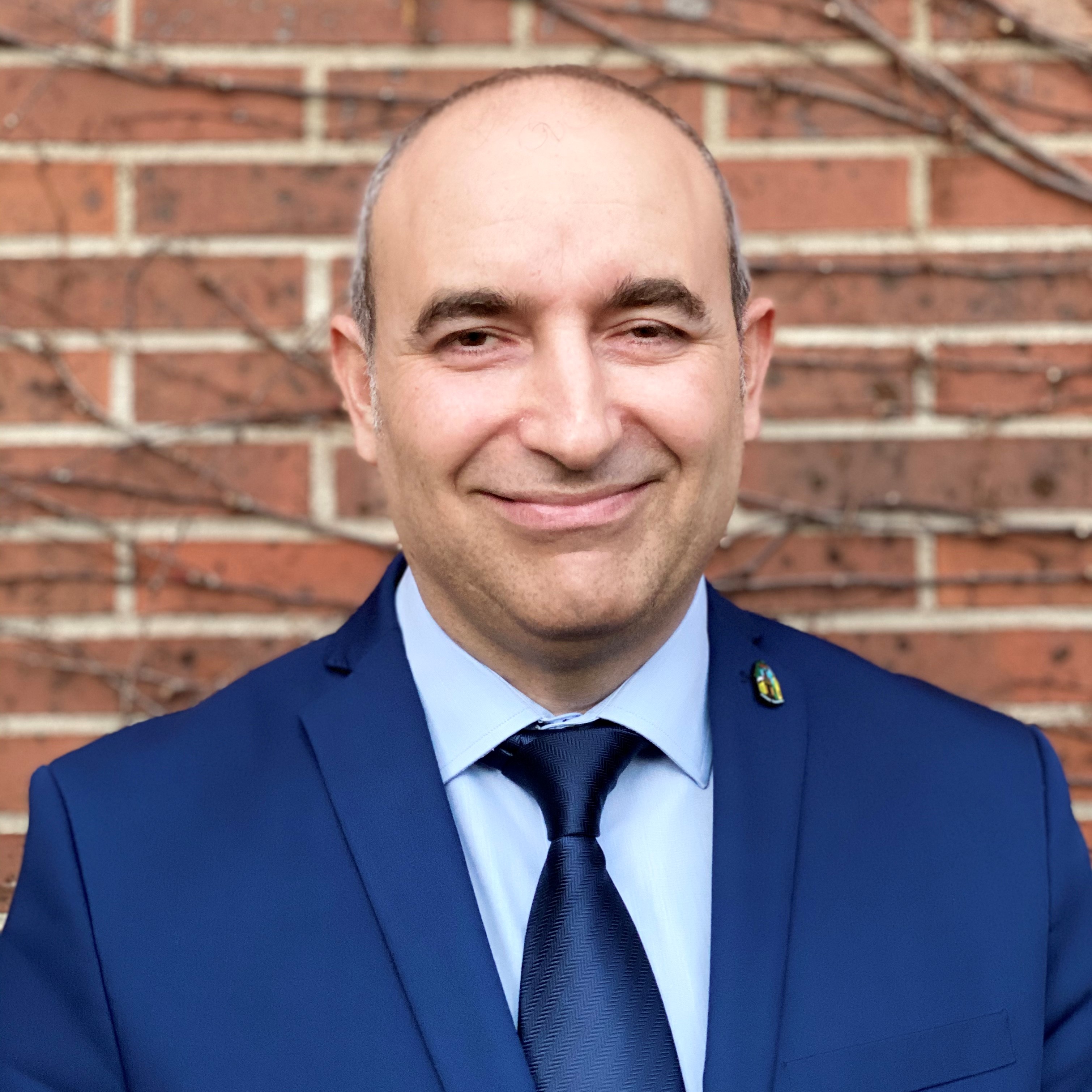 VICENTE DE LA MORENA
Territory Manager, Riskrecon.
Ver más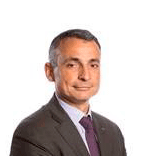 ROBERTO BARATTA
Director of Loss Prevention, Business Continuity and Security, and DPO, Abanca; Board member, ISMS Forum.
Ver más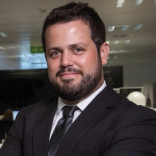 ADOLFO HERNÁNDEZ
Co-Founder & Director, THIBER.
Ver más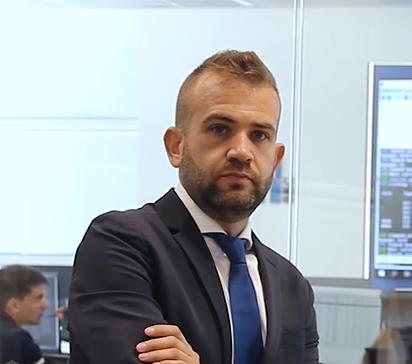 DAVID CONDE
Head of SOC/CERT, S21sec.
Ver más
SOC/CERT Global Manager en S21sec, CEH, CHFI, OSCE, OSCP. Ingeniero de Seguridad con más de 10 años de experiencia en el sector de la Seguridad IT. Su día a día le lleva a trabajar en entornos multiculturales de constante presión prestando servicios de Seguridad. Es un apasionado de la criptografía y las matemáticas y es autor de varios artículos en estas materias. Así mismo colabora de forma activa con organizaciones gubernamentales y ha participado como ponente en numerosos congresos internacionales de Seguridad.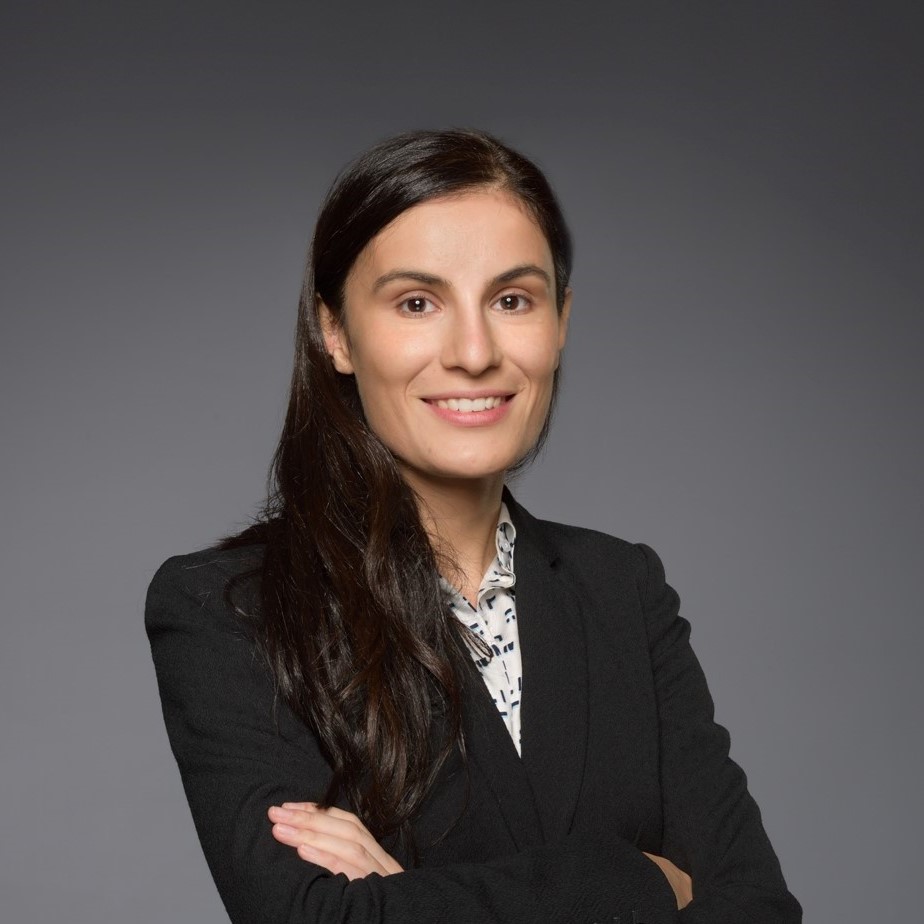 OLGA FORNÉ
CISO, Mediapro; Board Member, ISMS Forum Barcelona.
Ver más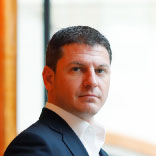 TONI GARCÍA
CISO, Leti Pharma; Steering Committee, ISMS Forum Barcelona.
Ver más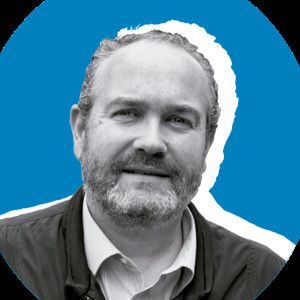 CARLOS LÓPEZ
CISO, Hijos de Rivera.
Ver más
DAMIÁN RUIZ
CISO, Singular Bank; Presidente, Cluster CyberMadrid.
Ver más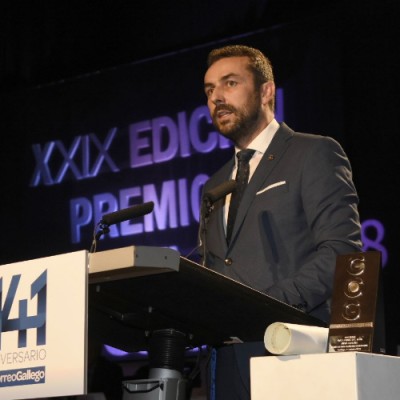 FERNANDO SUAREZ
Director del Área de Transparencia y Gobierno Abierto, Diputación de Orense; Presidente, Consejo General de Colegios Profesionales de Ingeniería Informática.
Ver más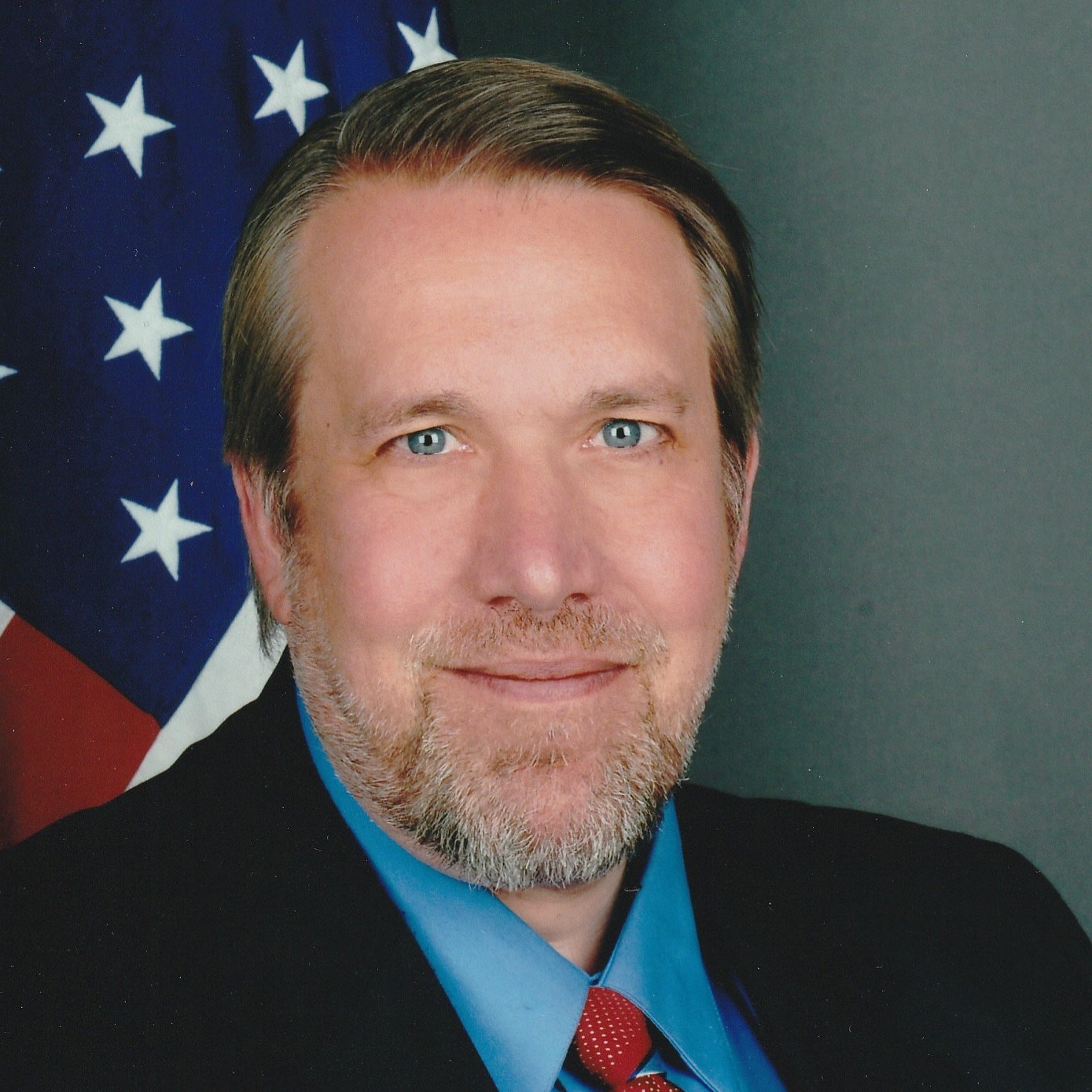 CHRISTOPHER PAINTER
President, The Global Forum of Cyber Expertise Foundation; Commissioner, Global Commission on the Stability of Cyberspace; Former top, US Cyber Diplomat.
Ver más