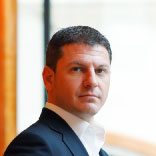 TONI GARCÍA
CISO, Leti Pharma; Steering Committee and Board member, ISMS Forum Barcelona.
Ver más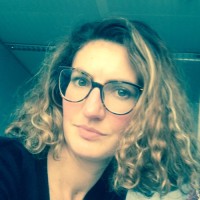 BORYANA HRISTOVA
DG Communications Networks, Content and Technology, Cybersecurity and Digital Privacy, European Commission.
Ver más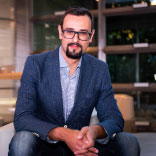 IVAN SÁNCHEZ
CISO, SANITAS; Miembro de la Junta Directiva de ISMS Forum.
Ver más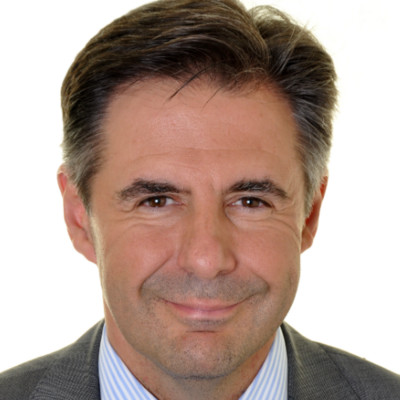 JESÚS SÁNCHEZ
CISO, Naturgy; Miembro de la Junta Directiva de ISMS Forum.
Ver más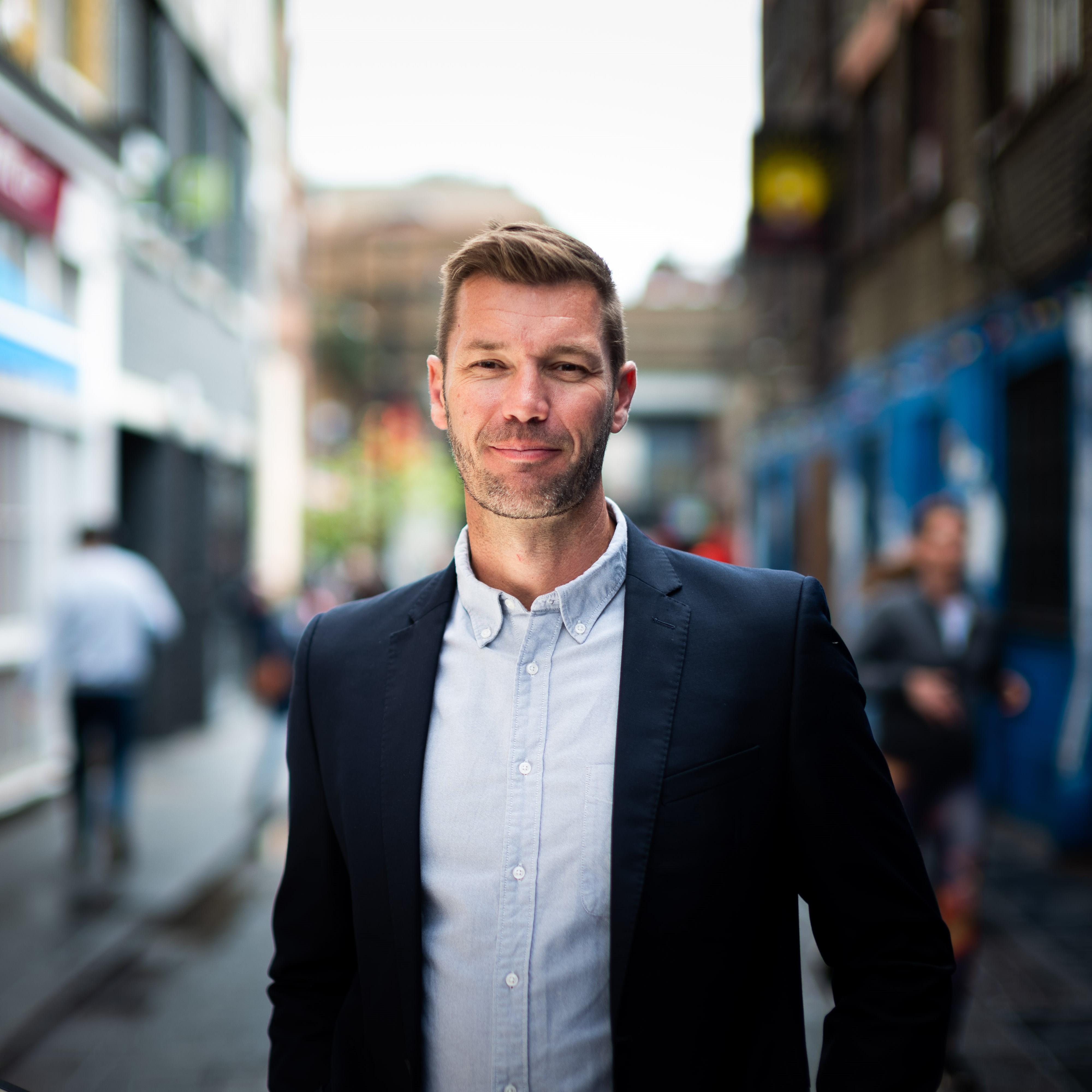 JASON STEER
Director of EMEA Presales, Recorded Future.
Ver más
Jason Steer, director of EMEA presales at Recorded Future, has over 20 years of information security experience, having worked at a number of successful technology companies over the past 15 years, including IronPort, Veracode, and FireEye. Jason also has experience as a media expert with the BBC, CNN, and Al Jazeera, and has worked with both the EU and U.K. governments on cybersecurity strategy.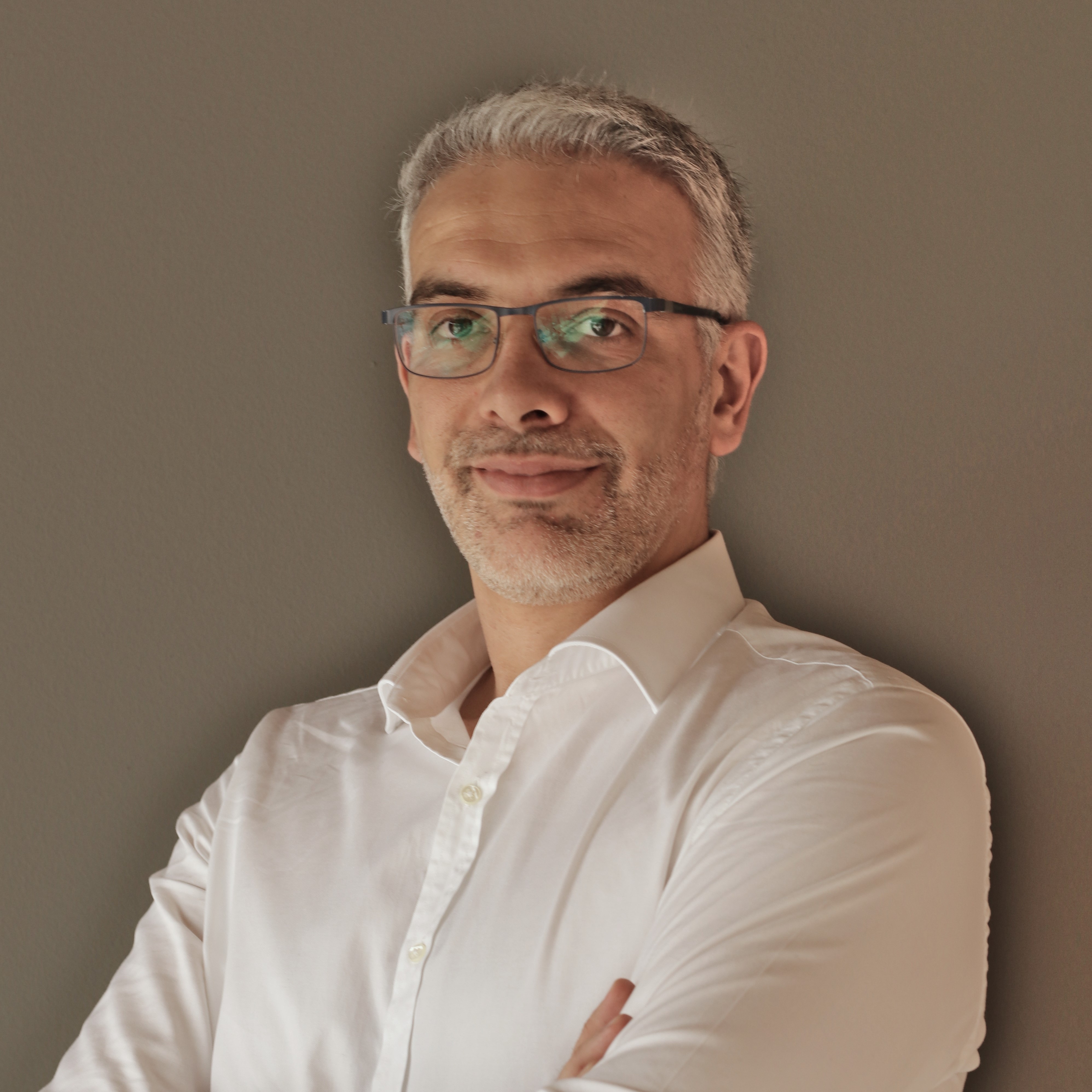 DAVID LLORENTE
Board member, ISMS Forum Barcelona.
Ver más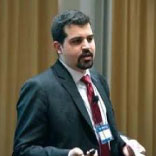 LUCAS VARELA
Digital Security, CaixaBank; Board member, ISMS Forum Barcelona.
Ver más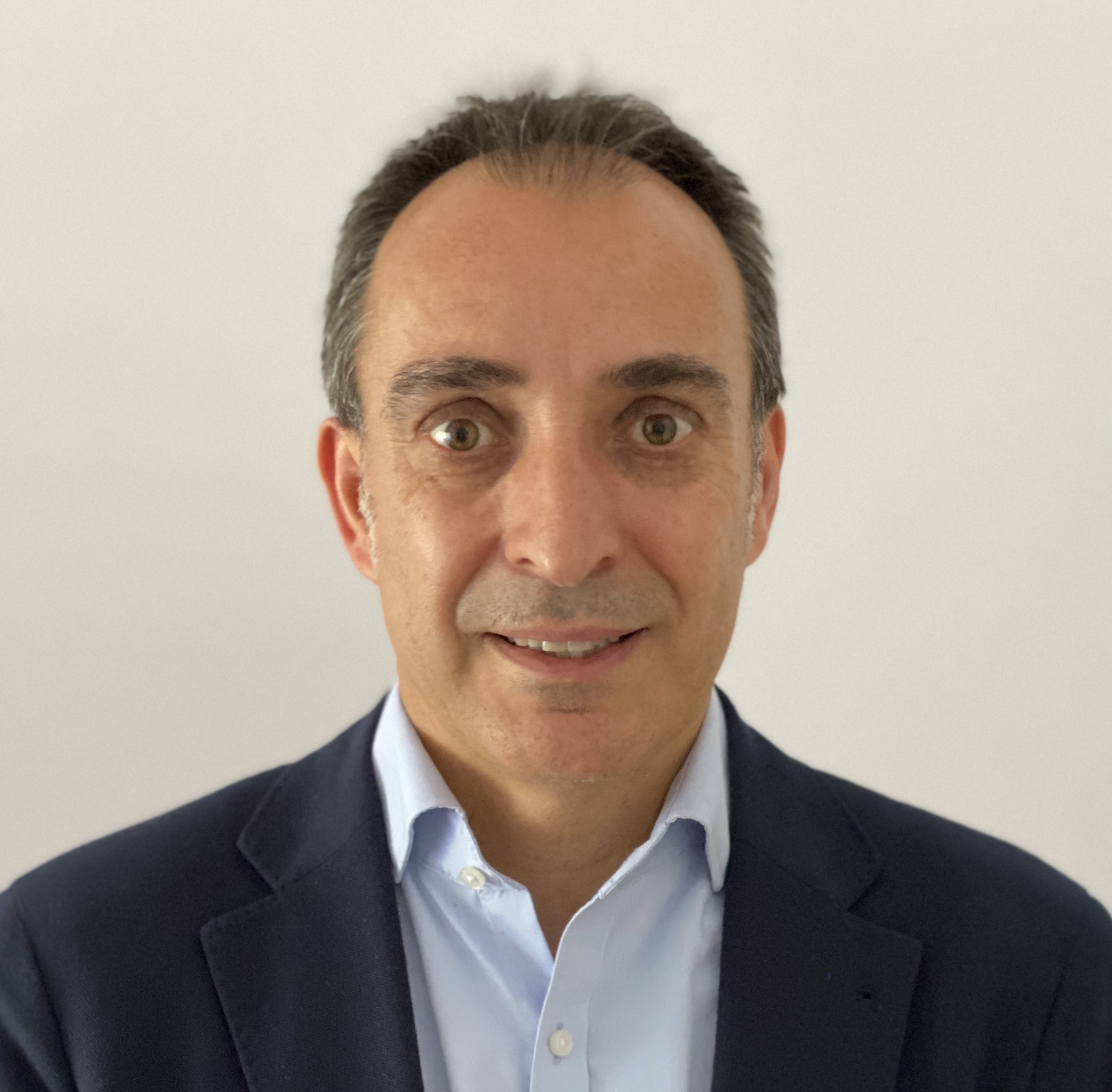 XAVIER CLARA
Regional Sales Manager in Barcelona, Crowdstrike.
Ver más
Profesional en ciberseguridad con una dilatada experiencia por +15 años. Entre las compañías en las que ha trabajado se encuentran Symantec y Trend Micro. Actualmente en en Crowdstrike, una de las compañías líderes del sector, como Regional Sales Manager para el mercado de Iberia.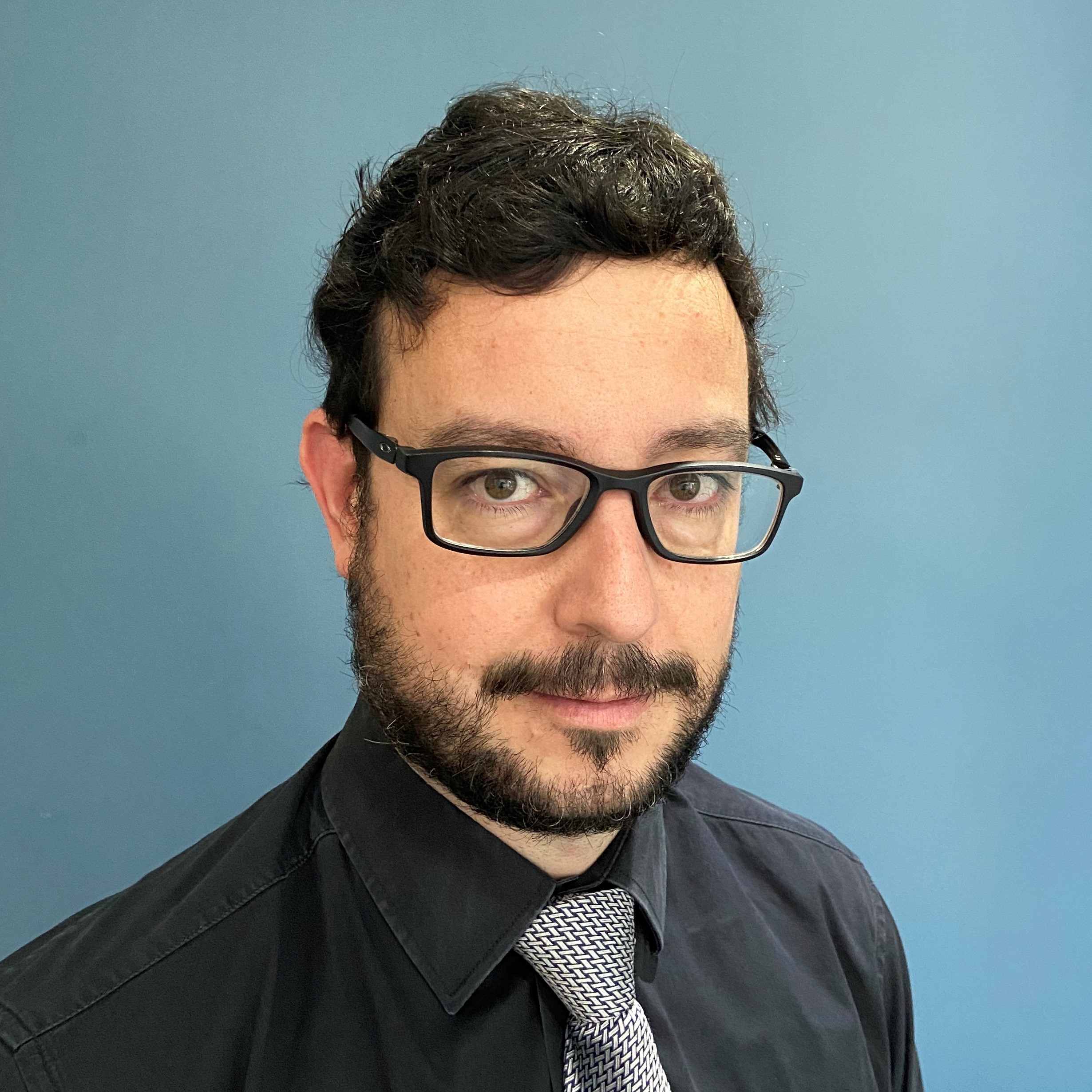 JOAN RUIZ
Team Lead Systems Engineering Cataluña, Fortinet.
Ver más
Joan is a senior engineer focused on networking and cybersecurity. Over the last 20 years he has worked on systems integrators and vendors such as Cisco and now at Fortinet always working as a Systems Engineer.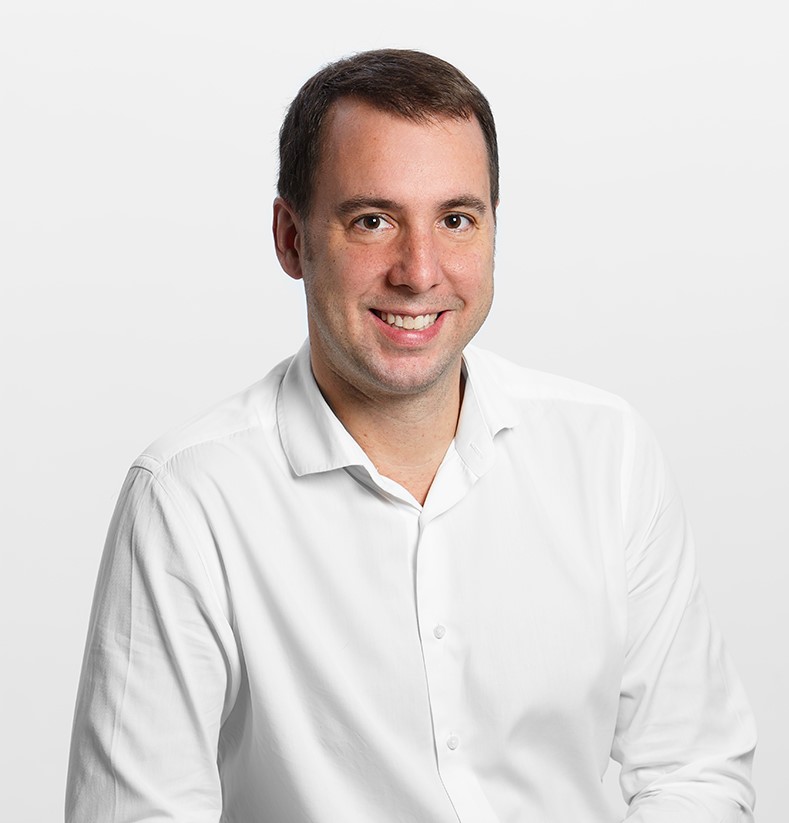 IGNACIO FRANZONI
Senior Sales Engineer Eastern Iberia, Netskope.
Ver más
Ignacio Franzoni, Netskope Senior Sales Engineer Eastern Iberia, acumula más de 20 años de experiencia y una gran capacidad en gestión de proyectos. Desempeñó el cargo de Senior Systems Engineer en Fortinet y anteriormente trabajó en Arrow ECS Spain, como System Engineer & Business Developer.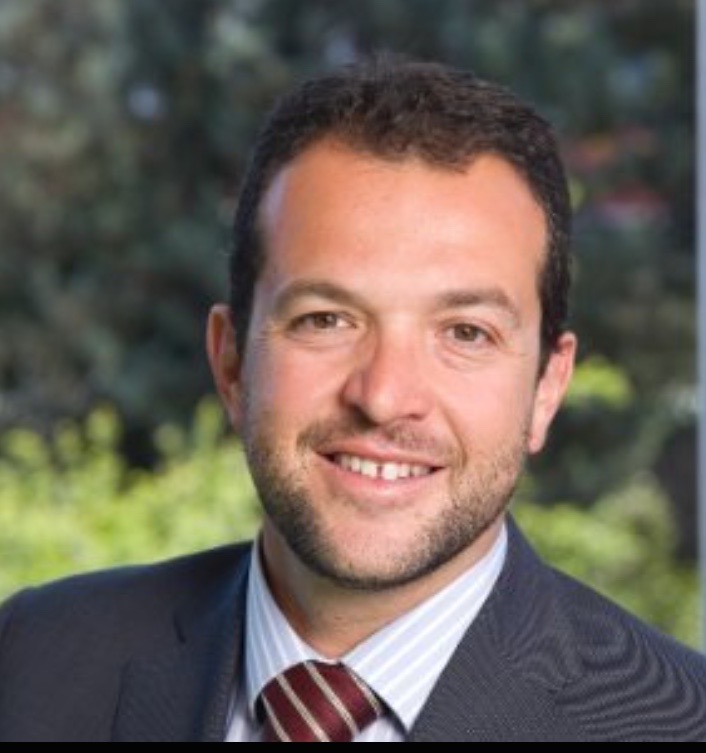 RAUL BENITO
Regional Sales Manager, SentinelOne
Ver más
Raúl Benito es el nuevo Regional Sales Manager para Iberia en SentineloOne. A este nuevo cargo, aporta una amplia experiencia en el sector TIC y en el ámbito de la seguridad, ya que ha trabajado anteriormente en Qualys, Trend Micro y Check Point Software Technologies en diferentes puestos de responsabilidad dentro del área comercial y del canal. En su nuevo cargo tendrá que gestionar el negocio de SentinelOne en Iberia, ayudando con sus soluciones de seguridad y en concreto de XDR a las principales empresas en esta región. Las nuevas amenazas han llevado a la necesidad del cambio de protección para los puestos de trabajo, servidores y otros activos informáticos, los métodos tradicionales ya no son suficientes y la tecnología de SentinelOne aporta un nuevo enfoque para poder parar cualquier nuevo ataque a nuestras empresas. Raúl Benito es licenciado en económicas por la Universidad CC.EE. de Alcalá de Henares y master en estudios de negocios internacionales por la Universidad de La Haya (Holanda).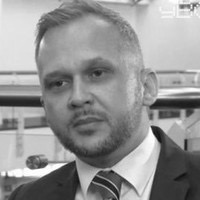 SCOTT BRIDGEN
GRC Consulting Director, OneTrust.
Ver más
Scott Bridgen es GRC Consulting Director en OneTrust GRC, software diseñado para operacionalizar la gestión integral de riesgos. En su función, Scott es responsable de dirigir el desarrollo e implementación del producto de gestión integral de riesgos de OneTrust, así como de impulsar el perfeccionamiento del conjunto de sus herramientas y prestaciones. Asesora a empresas en la implementación de la gestión de riesgos para establecer procesos que dan apoyo a las operaciones y se alinean con los objetivos empresariales, incluyendo la adopción de prácticas recomendadas en la industria y la adhesión a requisitos relacionados con las normas, marcos y leyes (por ejemplo, ISO, NIST, SIG y más). Scott trabaja con los clientes para comprender el alcance de su exposición al riesgo, ayudándoles a trazar un mapa de su infraestructura digital, evaluar los riesgos, combatir las amenazas, monitorear el desempeño continuo y documentar evidencias a lo largo del ciclo de vida de los riesgos.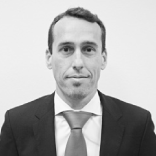 ORIOL TORRUELLA
Director, Agencia de Ciberseguretat de Catalunya.
Ver más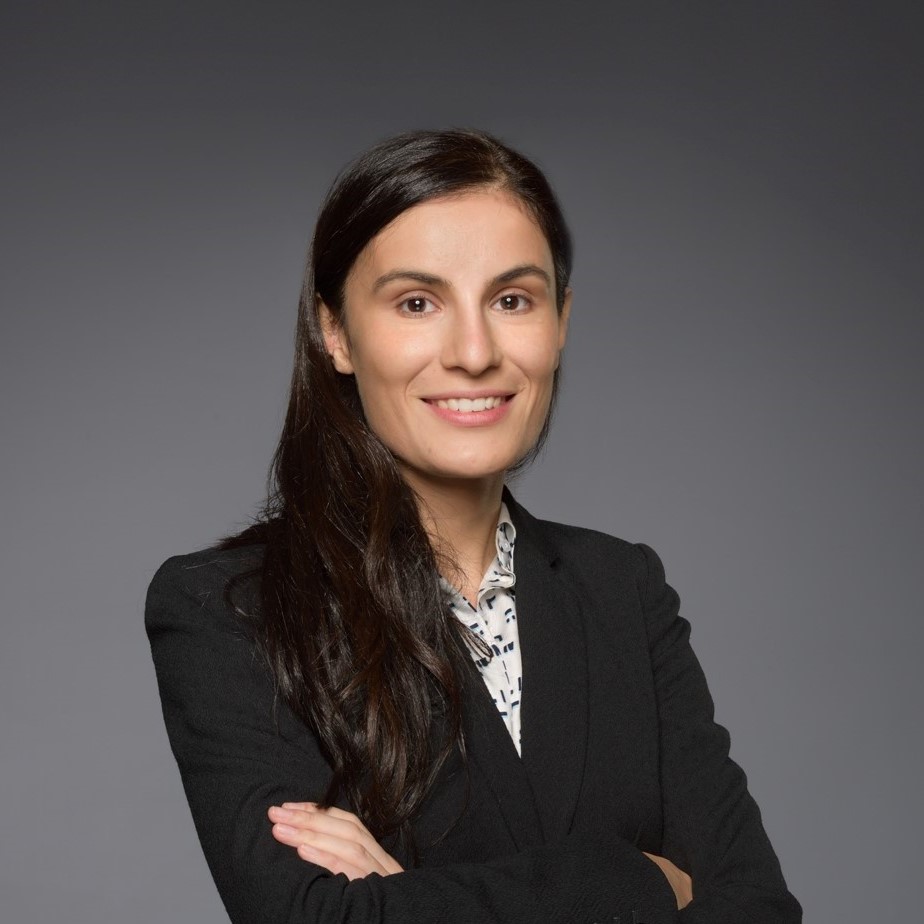 OLGA FORNÉ
CISO, Mediapro; Board member, ISMS Forum Barcelona.
Ver más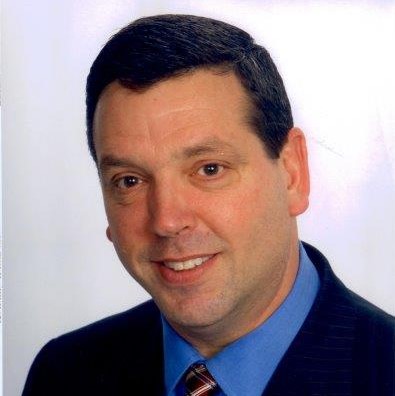 KEN MALLETE
Director of Global Crisis Management, ADP.
Ver más
Ken is the Director of Global Crisis Management for ADP. After 35 years of public and private sector experience he now wants to share the lessons learned, mistakes made and the contemporary issues that public and private sector entities need to think about when it comes to the dealing with crisis management.
He was the Executive Director of the Maryland Emergency Management Agency, appointed by Governor Martin O'Malley, from May 2012 thru January 2015. He is responsible for the coordination of local, state, federal and private sector engagements during state and federal declarations of disaster.
Ken retired from the New Jersey State Police as a Captain with 26 years of service. He was the Executive Officer for the Homeland Security Branch, Special Operations Section.
Ken did his undergraduate work at Benedictine College, KS and his graduate work at Seton Hall University, South Orange, NJ. He is a graduate of the FBI National Academy, the Naval Post Graduate School for Executive Leadership and the Harvard JFK School of Public Policy.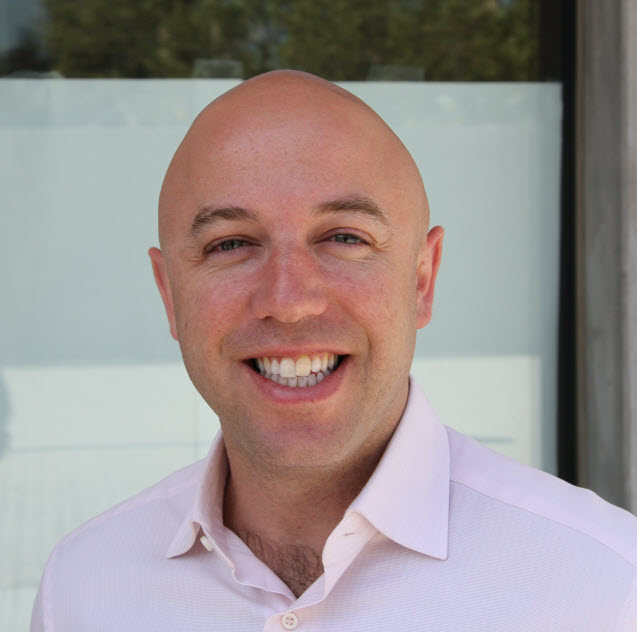 XAVIER MACARRILLA
Director – Threat and Incident Management, ADP.
Ver más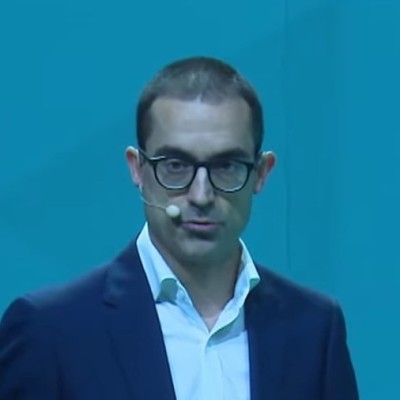 DANIEL MADRID
Analista Colaborador de ISMS Forum.
Ver más
20 años de experiencia como consultor estratégico en materia de gestión de riesgos tecnológicos y ciberseguridad. Ha desarrollado su carrera en múltiples sectores como banca, administraciones públicas, farma, bienes de consumo y distribución, manufacturing, etc. Es CISSP, CISM, CISA, CRISC e ISO27001 Lead Auditor.
Ha desarrollado su carrera profesional en Deloitte, Grupo Santander, Gartner y últimamente en Minsait Business Consulting, donde lidera a nivel global la práctica de Consultoría de Gestión de Riesgos Tecnológicos y Ciberseguridad.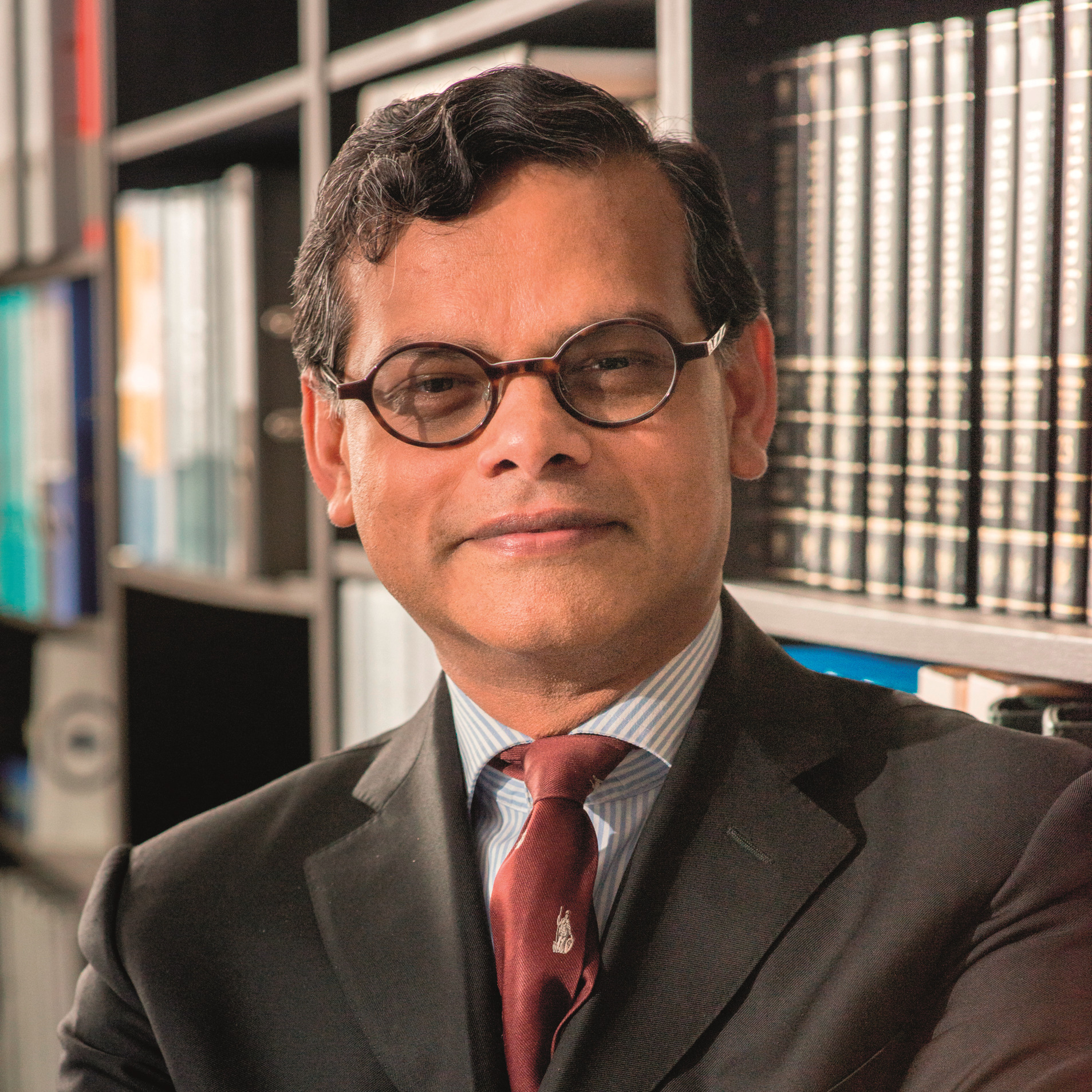 Professor Drs. ROMEO F. KADIR
MA MSc LLM LLM (Adv) EMBA EMoC CDPO.
Ver más
International educated and experienced and seasoned senior expert with 25+ years of experience in data privacy, data protection, security and ethics in digital technology (BI, Big Data, Artificial Intelligence) from a business innovation perspective. As such we was among others engaged with Philips International, Dutch Central Bank, Authority Financial Markets, CESR (predecessor of ESMA), AEGON, Euro-Pharma and many more listed and non-listed companies).
Studied European and International Law, Political Sciences and Business Administration (in Leiden, New York, Johannesburg, Hong Kong). At Present Romeo is EIPACC EADPP Professor European Privacy & Data Protection Law in Global Perspectives at Universitas Padjadjaran UNpad (Indonesia) and Honorary Visiting Research Fellow with O.P. Jindal Global University (New Delhi), Senior Associate Fellow with Vidhi Centre for Legal Policy (New Delhi), Lecturer Science Honours Academy and Lecturer at the International Molengraaff Institute, Utrecht University (UU, Netherlands).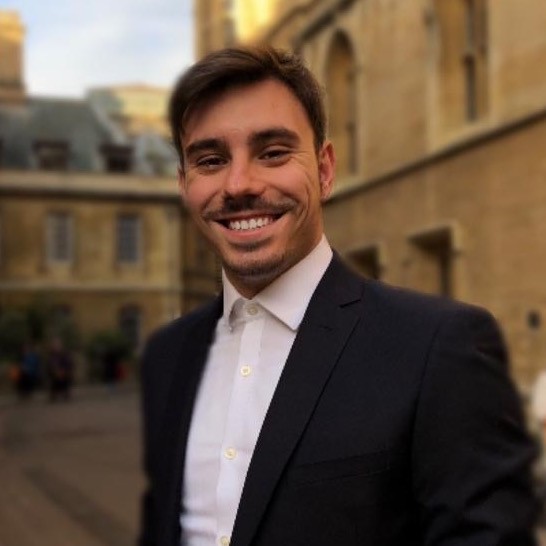 JOSÉ BADÍA
Country Manager, Spain & Portugal, Darktrace.
Ver más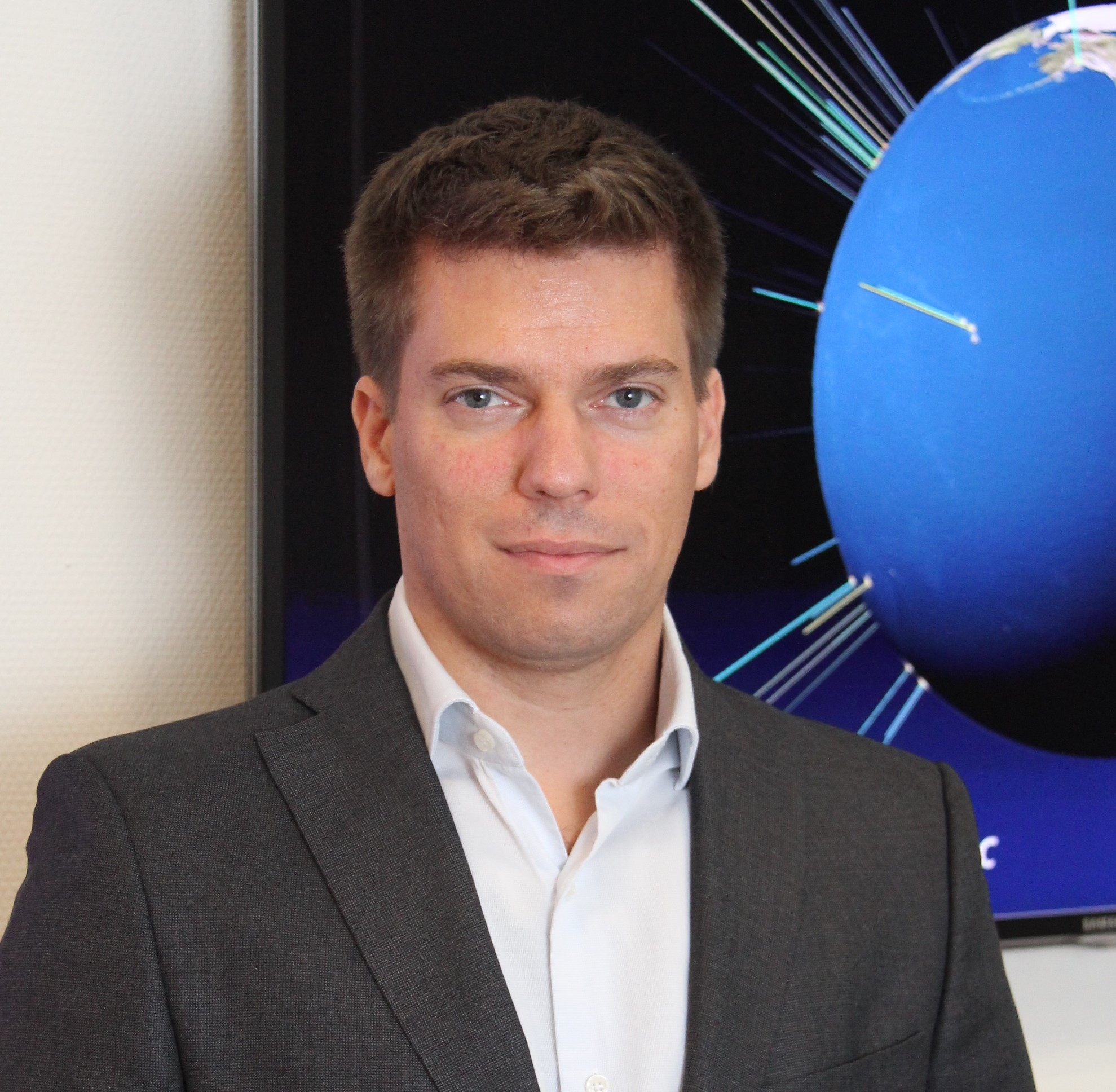 FEDERICO DIOS
Pre-Sales and Security Manager, Akamai Technologies.
Ver más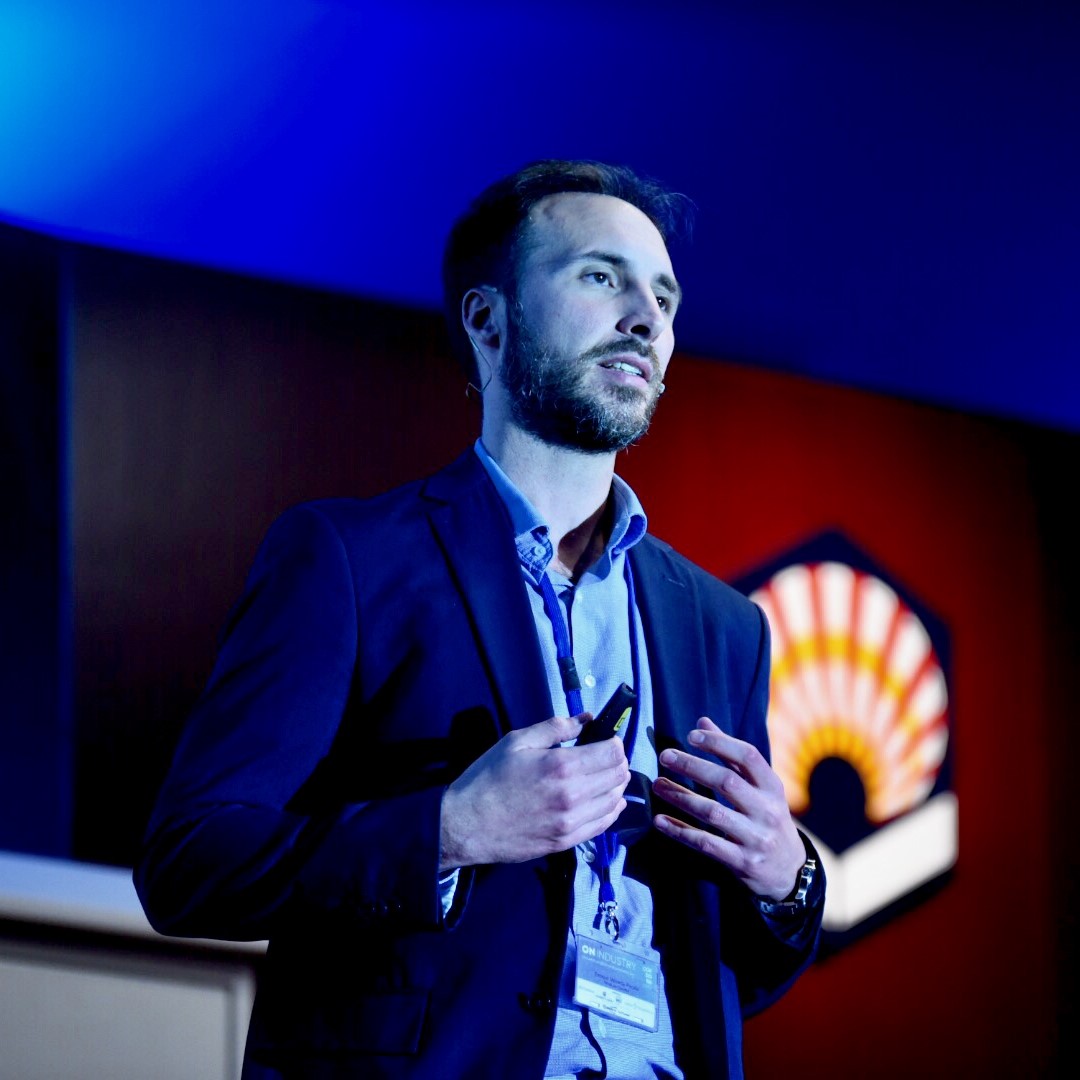 ENRIQUE VALVERDE
Pre-sales Engineer, Cytomic.
Ver más
Enrique Valverde es Presales Engineer de Cytomic, a WatchGuard brand, cuenta con más de 15 años de experiencia en el campo de protección a endpoints, cubriendo entornos enterprise tanto IT como OT, así como infraestructuras críticas. Su experiencia pasa por la gestión de entornos corporativos complejos en entidades multinacionales con altos volúmenes de endpoints. Además está especializado en soluciones de prevención, detección y respuesta a amenazas avanzadas y 0-day.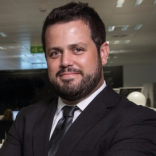 ADOLFO HERNANDEZ
Founder Member, THIBER.
Ver más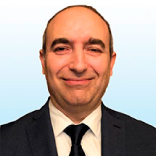 VICENTE DE LA MORENA
Country Manager, Riskrecon.
Ver más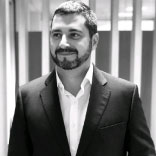 OSCAR SÁNCHEZ
CISO, Puig; Board member, ISMS Forum Barcelona.
Ver más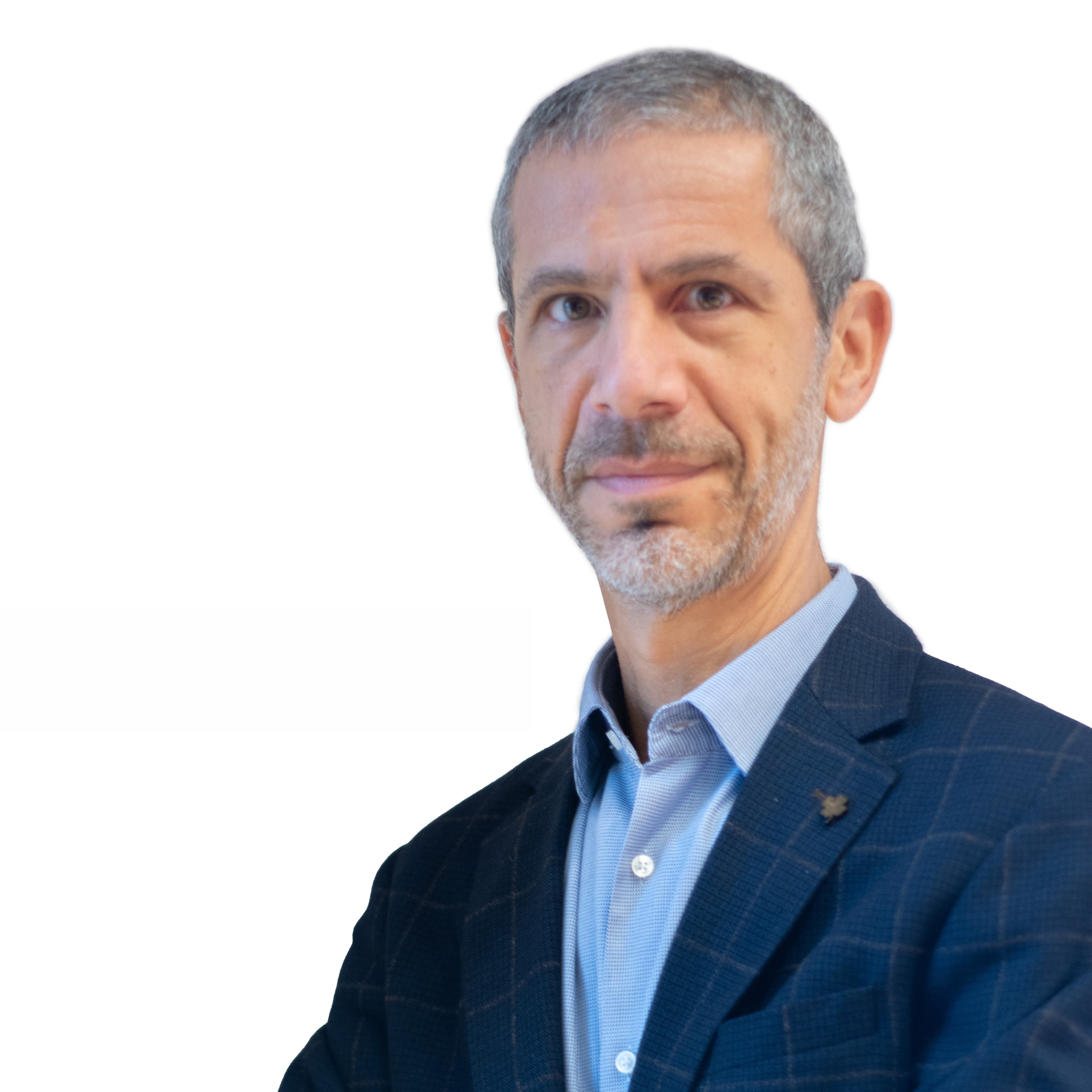 ROBERTO G. HEKER
Director, NextVision.
Ver más
Socio de NextVision, empresa de Ciberseguridad con 30 años en el mercado tecnológico. Cofundador y CEO de NextVision Ibérica. Apasionado por la tecnología y buscar soluciones a las necesidades de los clientes. Consultor de Ciberseguridad desde el año 1991. Ponente en Foros, Posgrados y Congresos Nacionales e Internacionales.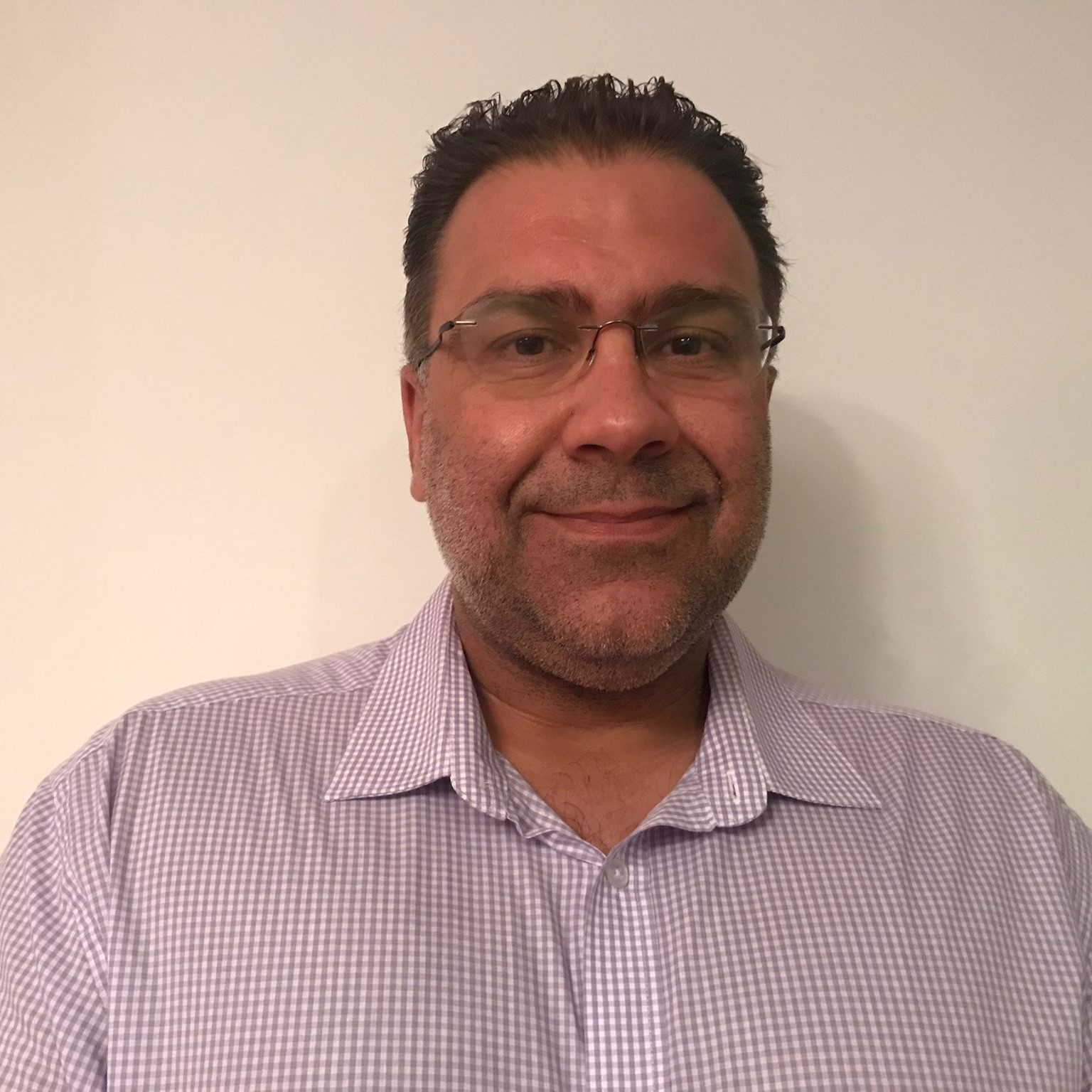 ALEJANDRO BUSTOS
Threat Intelligence Analyst, UNICC.
Ver más
Profesional de Seguridad de la Información (CTI) en el Centro Internacional de Computación de las Naciones Unidas, con experiencia trabajando para empresas y organizaciones internacionales con entornos grandes y complejos. Orientó su carrera como analista de inteligencia de amenazas cibernéticas, considerándolo actualmente no solo un trabajo sino una pasión.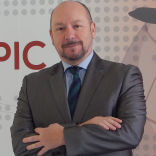 ALBERTO FRANCOSO
Jefe de Análisis del Servicio de Ciberseguridad, OCC.
Ver más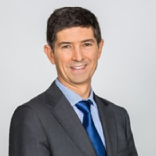 ALEJANDRO VILLAR
Miembro de ISMS Forum y Coordinador de la Guía para la Gestión de vulnerabilidades en entornos OT.
Ver más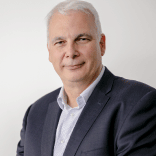 FRANCISCO LÁZARO
CISO y DPO, Renfe; Miembro de la Junta Directiva de ISMS Forum.
Ver más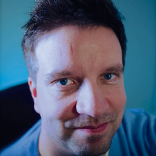 JANI KENTTÄLÄ
CEO, Badrap Oy.
Ver más
Jani makes cyber security easy. It hasn't always been easy, but over 20 years as a security researcher and serial entrepreneur taught him to think differently. Jani wrapped up his experience from working with CERT teams and critical infrastructure providers and saw how especially small and medium sized companies need help. He founded Badrap to help them. Badrap is set out to make cyber security accessible for all. In the latest push Jani worked with 11 companies to rapidly improve security of their operational technology (OT) networks. The results and feedback were stellar. Now he brings good news, building security and trust can be easy.